We all love fashion, designs, and colors. With this article let's discover the fashion trends that are going to dominate 2018. Influencers, designers, musicians, magazines, and all the incredibly stylish people you see on the street seem to be on the same page about the trends—a certain type of dress or coat, a particular kind of sleeve. In a short time those trends will be at your neighborhood purveyor of fast-fashion.
Bike Shorts
The 90's style bike shorts are back…The Spring 2018 runways confirmed it: The runways of Fenty, Nina Ricci, and Agnes B. So, are you thinking in use them?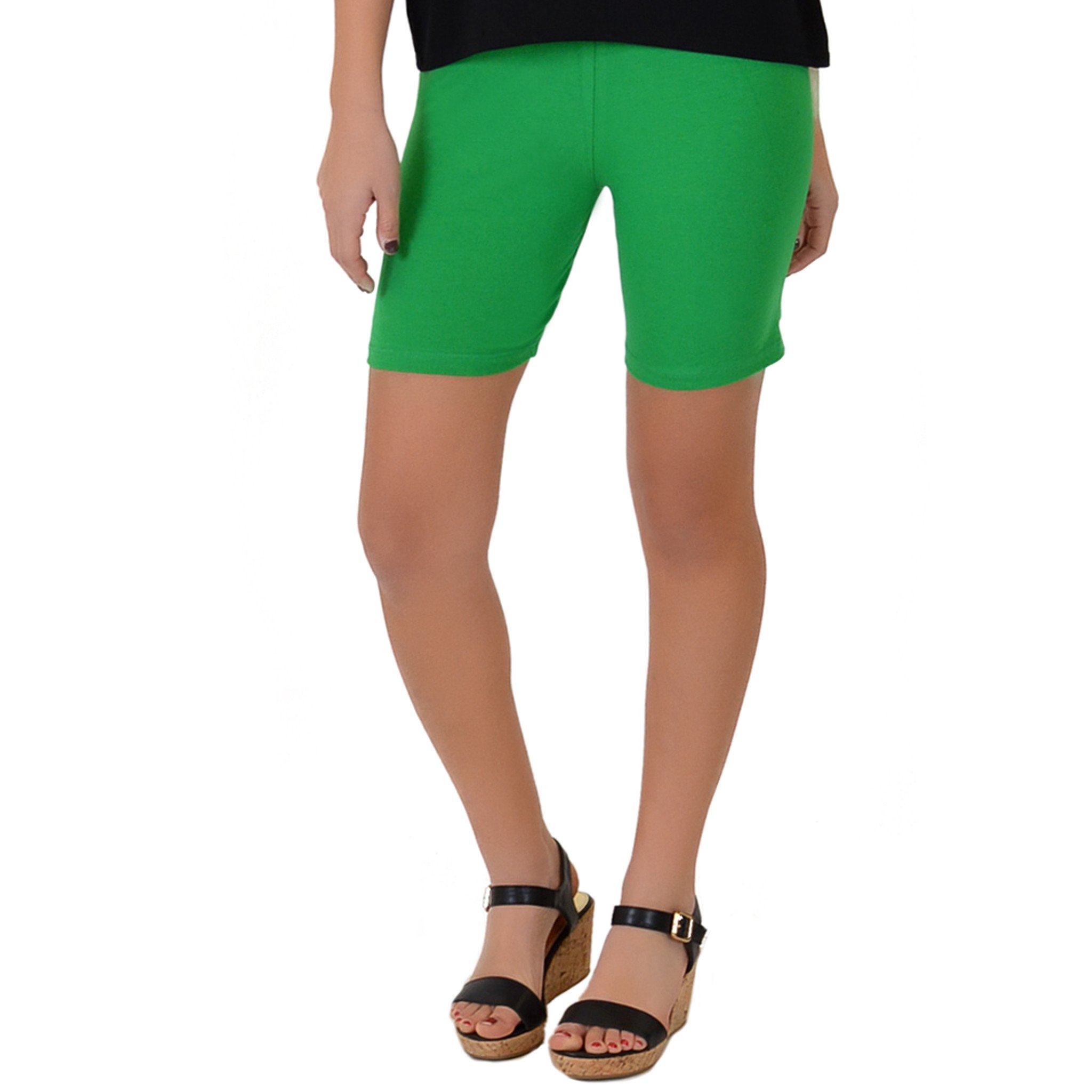 Ultra Violet
Pantone announced 2018's Color of the Year to be Ultra Violet, "an enchanting purple shade that offers designers versatility of expression".  Had a presence on the Spring 2018 runways, at shows like Rochas and Zadig and Voltaire. If you are a fan of violet, this year you can enjoy it!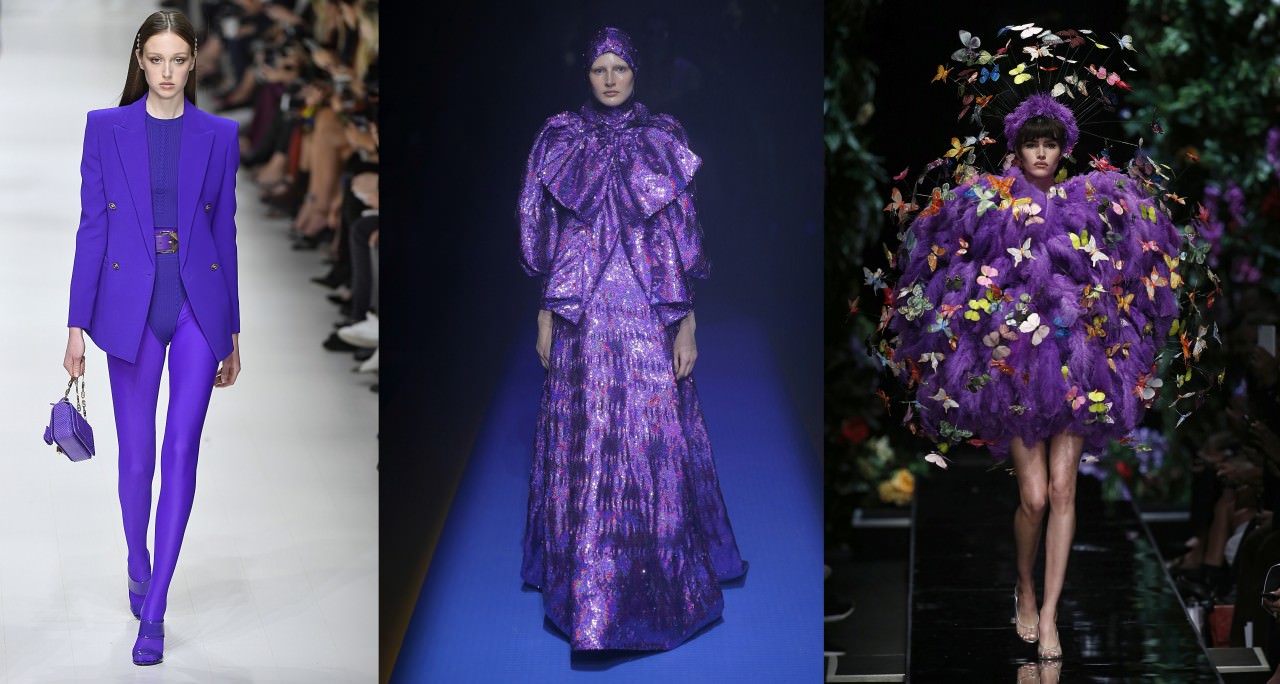 Disco Flair
We love the 90's, this decade past suddenly making a comeback.  This 2018, we're seeing designers' fascination with '70s disco manifest into all-over sequins, power suits, and embellished bustiers. Look to the runways of Marc Jacobs and Halpern for endless inspiration. Let's go to the Disco!
Balloon Sleeves
Voluminous blouses that feel a little bit 19th century, a little bit Louis Vuitton. Nicholas Ghesqui`ère has been playing around with the silhouette for a while, but now other luxury brands—like Burberry and JOUR/NÉ—are joining in on the fun.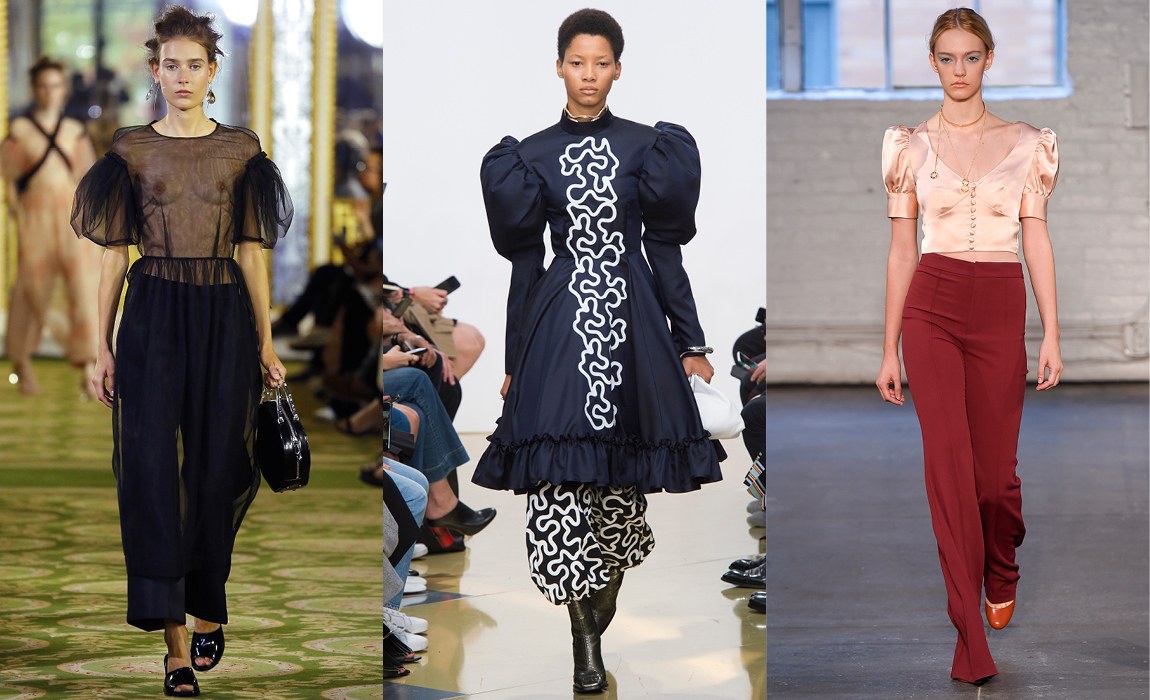 Plastic Jackets
Two seasons after he first sent them down the runway, we've begun to notice more plastic-look jackets on the street and at our favorite retailers than we had since the heyday of The Matrix—trenches, moto jackets, overcoats…
Raf Simon's Calvin Klein has reignited our interested in super-slick coats and accessories.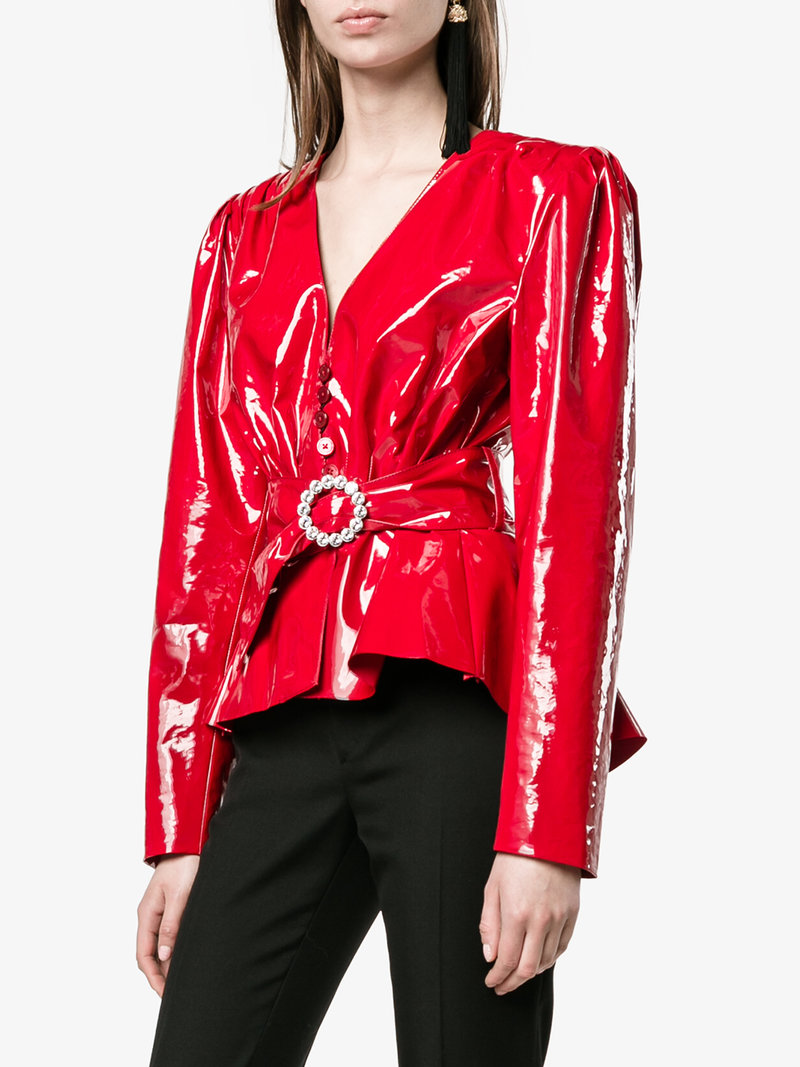 The Scrunchie
For Mansur Gavriel's first runway show, they styled their model's in a more subdued version of this '90s hair accessory. If 2017 was the year of the grosgrain hair ribbon, we predict that 2018 will be the year of the scrunchie.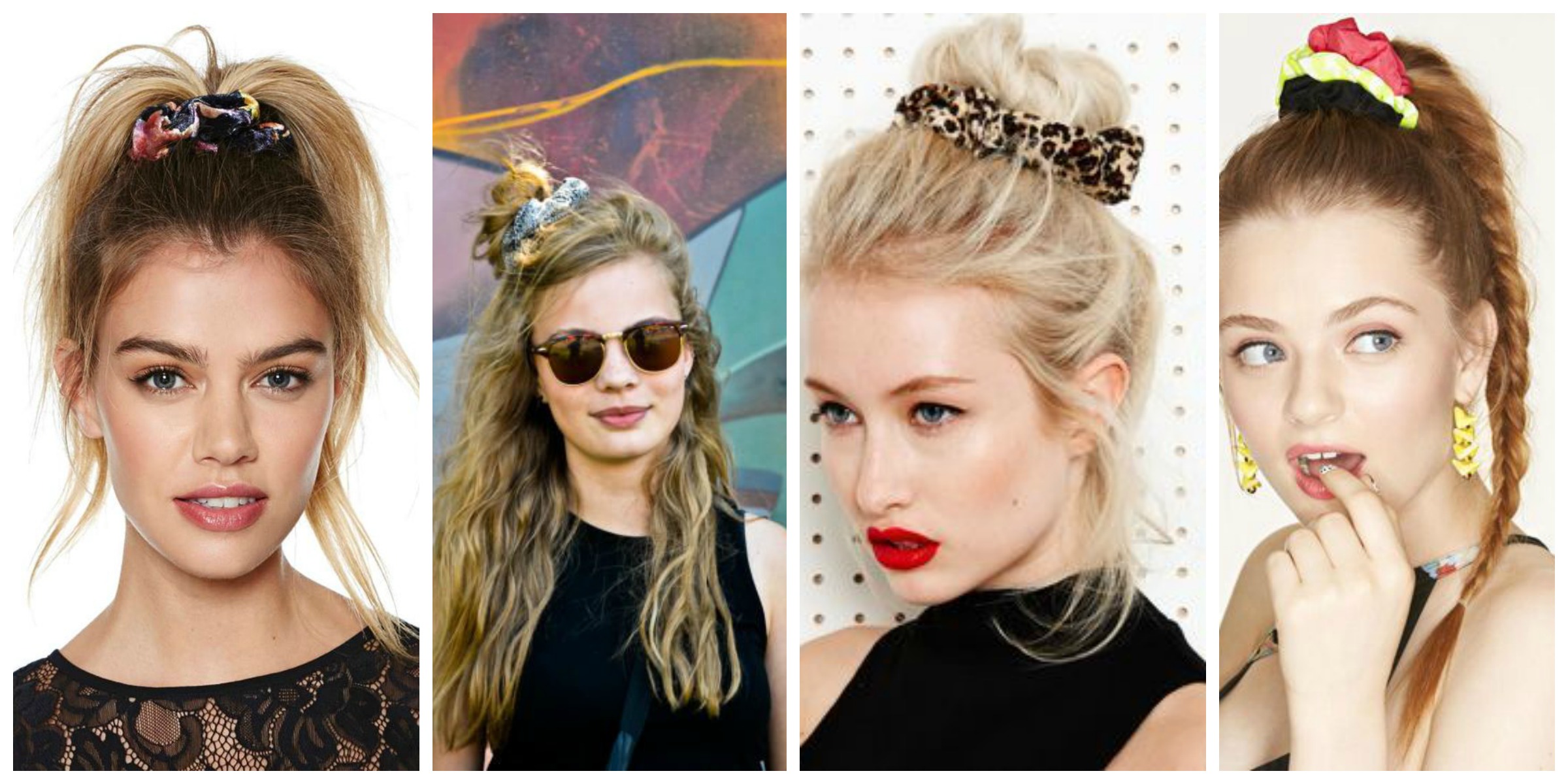 Bohemian Vacation Vibes
Are you in love of the cowboy boots? Well they are back this 2018!
Packing for a great escape from the winter months? We predict that Sienna Miller circa 2004 may just be your new reference point. Soon in stores we'll see parson's hats, leather patchworked duster coats, and fringed ponchos from Dior's resort 2018 collection, southwestern-inspired skirts and dresses at Valentino, and earthy, suede accents at Coach 1941 and Acne Studios. And, as we all know, cowboy boots have already made a comeback thanks to Raf Simons at CALVIN KLEIN 205W39. All of these looks will make great Instagram fodder no matter what island you plan to escape to.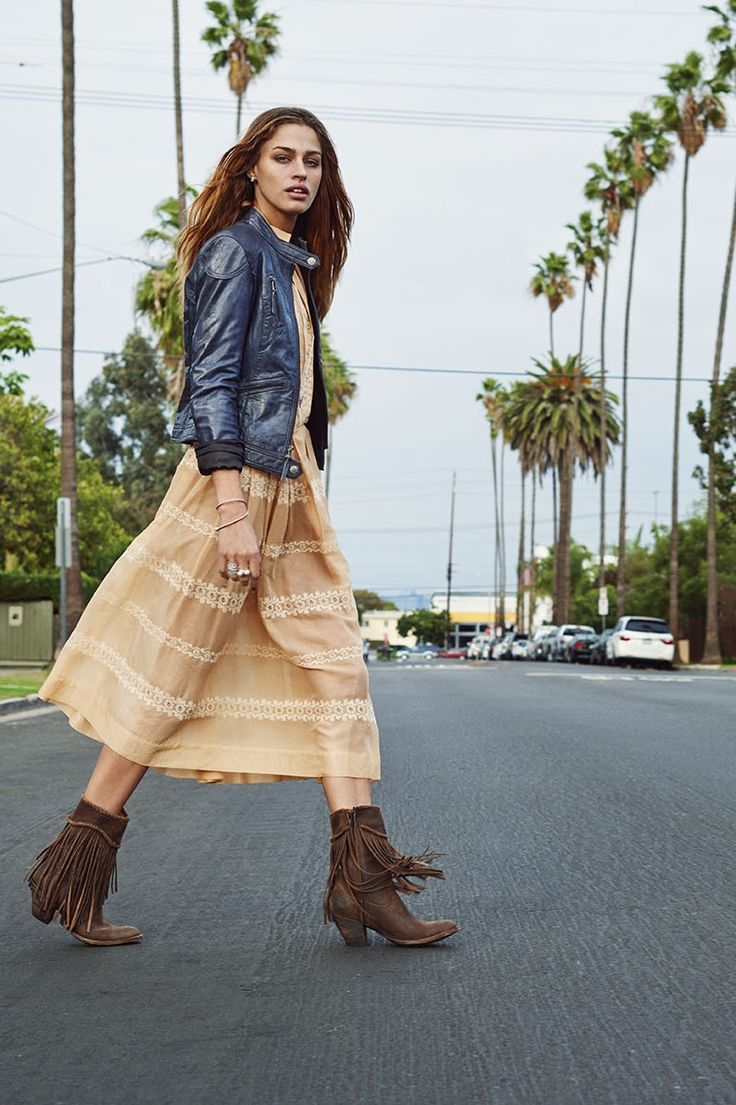 Plactic – Plastic
See-through clothing, bags, and shoes will be one of spring's major trends. Thank Karl Lagerfeld at Chanel, who for spring created a rain forest-esque set, complete with a waterfall. He dressed his models in plastic bombers, plastic bucket hats and plastic boots. Valentino, Balmain, CALVIN KLEIN 205W39 and Off-White also featured key pieces created in the synthetic material. Material girls…?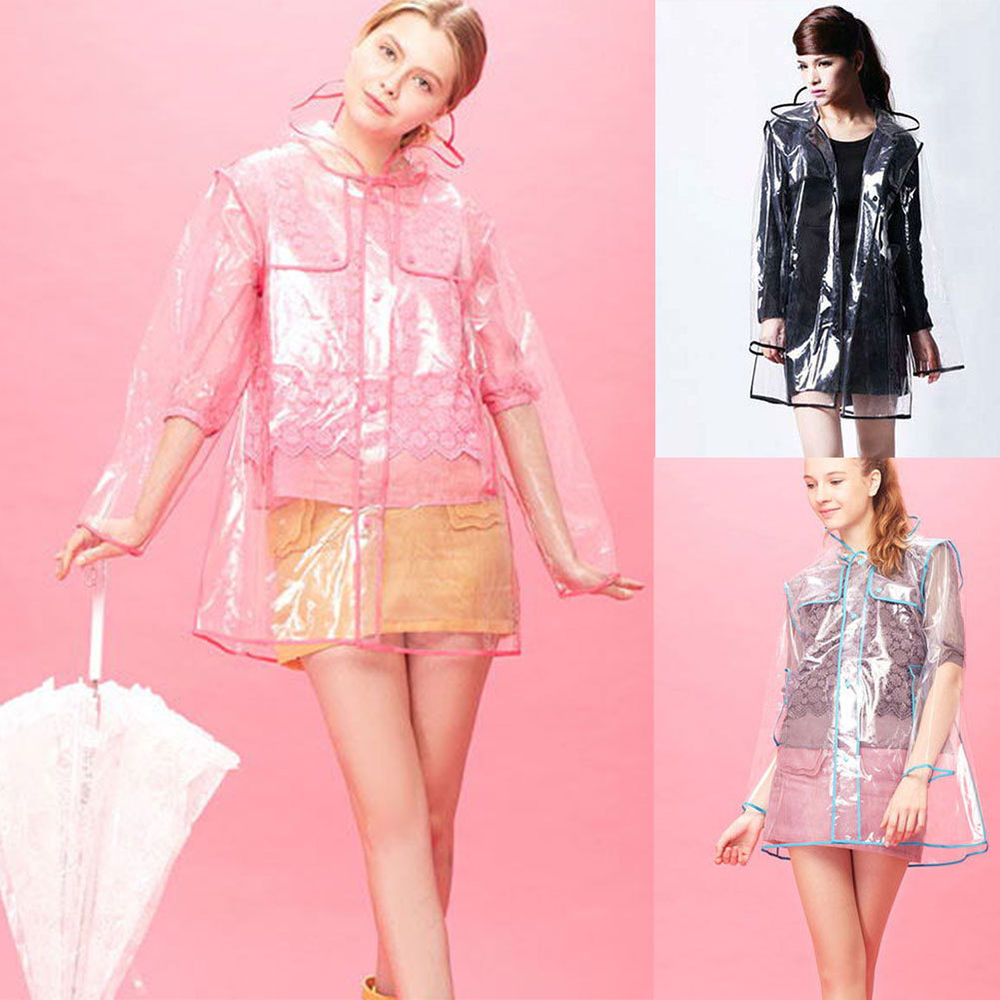 Millennial Mint and Lavendar
Mint, the ice cream color is going to be joined by other pastels as the palette for spring. Make way for lavender, which cropped up during New York Fashion Week spring shows like Victoria Beckham and continued through Paris. Beckham herself wore lavender-hued shoes to her show, visible when she came out to take her bow.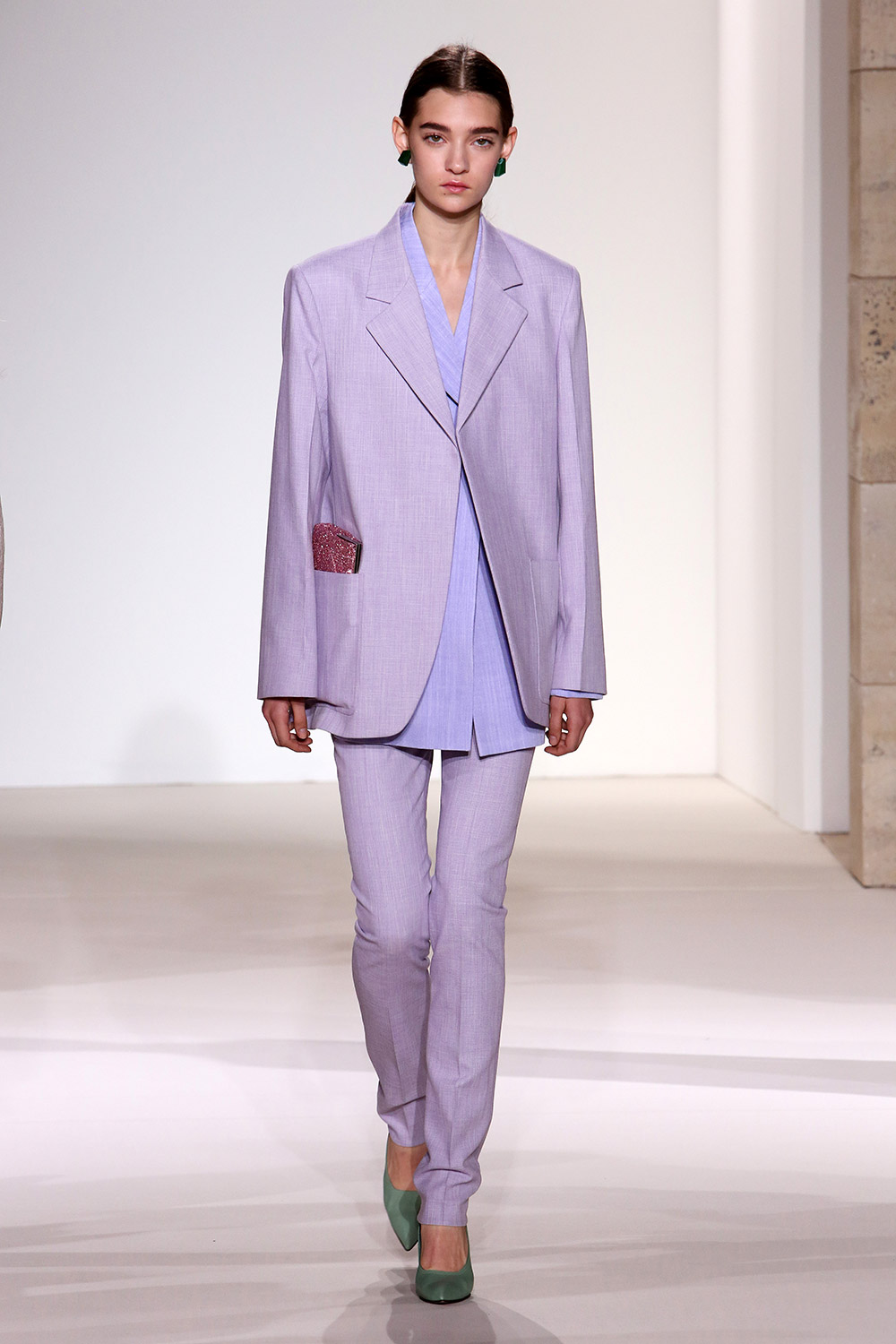 Punk Funk
Labels like Prada, Dior, and Balmain sent out a few punky looks for Spring 2018.  The red and black stripes, and a good dose of leopard, may find its way back into your wardrobe. Even Altuzarra offered up a chic version of punk with his fishnet midi skirts for spring.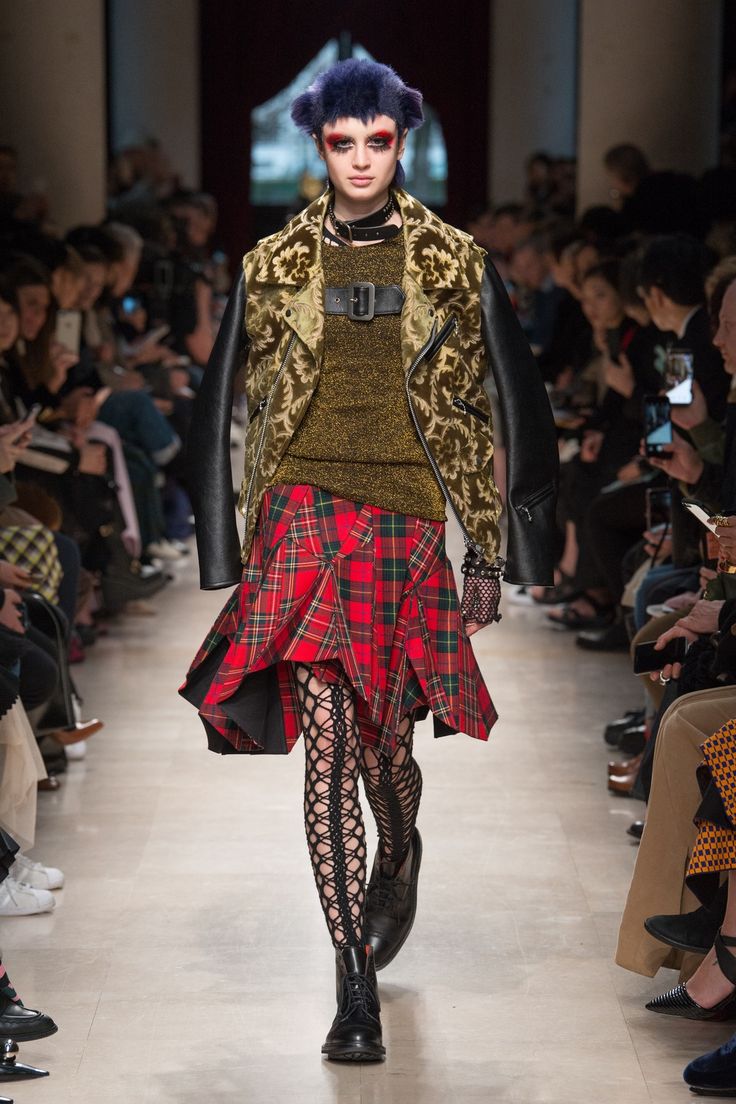 Ballet inspiration
Could be a world where the ballet staple makes a return to every-day life.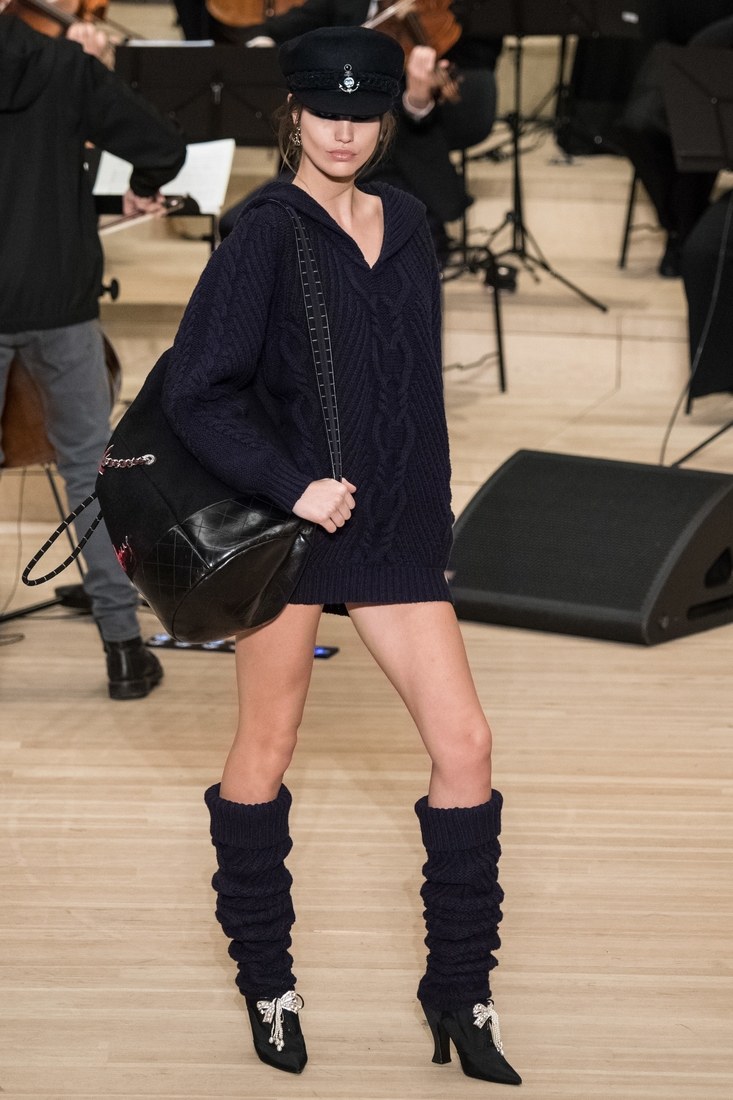 Furniture Florals
The Furniture Florals will be more oversized, garish, acid hued 60s inspired florals in the near future. Miu Miu, Dries Van Noten, Simone Rocha, and Marc Jacobs all embraced this poppy feeling for spring, so break out the bold hues this spring. We love flowers!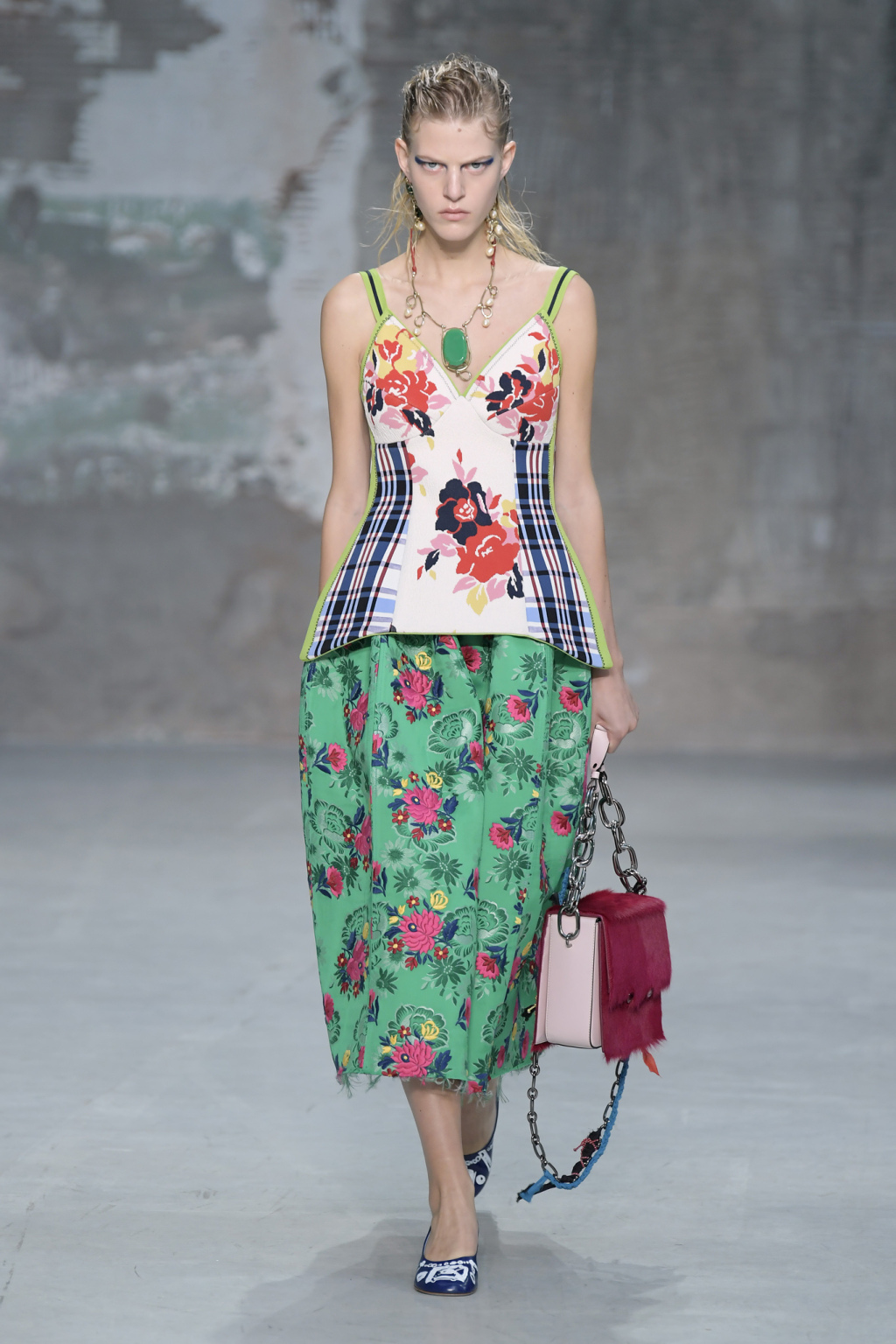 Status Symbol Redux
The ultimate '90s and early 2000s high school status symbol is back. The looks  in Prada's Spring 2018 show included a variation of the brand's iconic nylon bag—whether a backpack, bum bag, or shoulder bag. Some remained true to the original and some were adorned with pops of colors and studs. Prada sells their classic nylon bags in their stores and online year-round.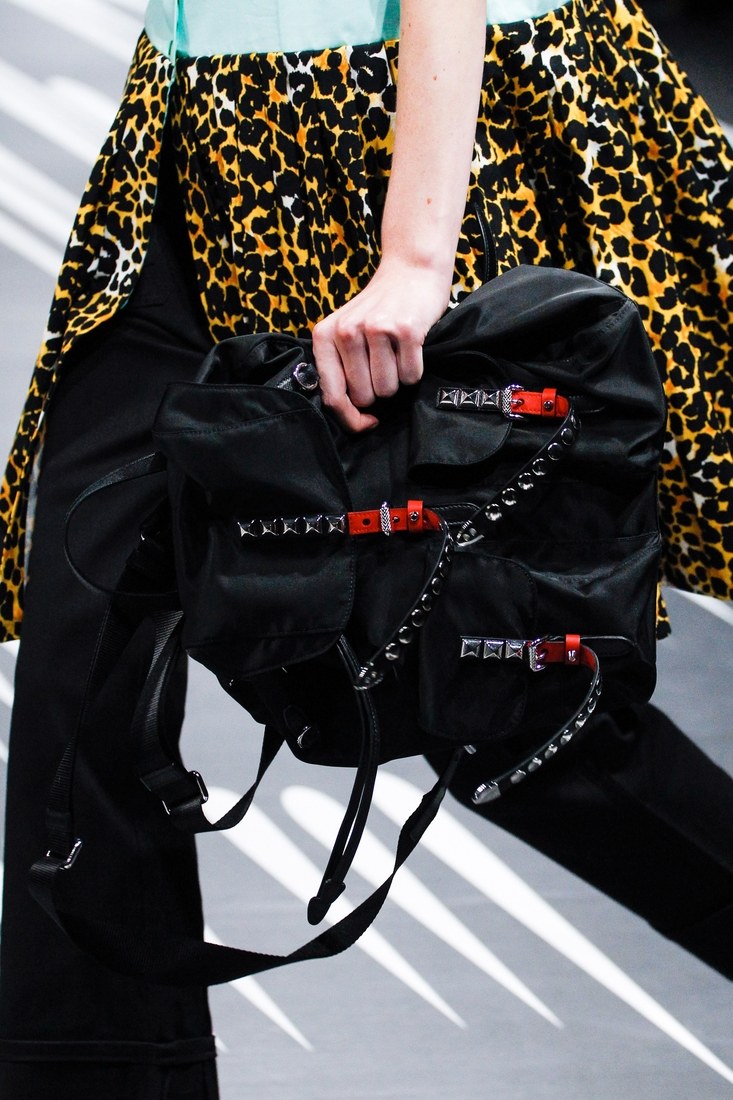 Saturated
No neutral ground here, it comes to the preferred spring palette: bright, saturated hues either monochromatically or color blocked à la Tom Ford.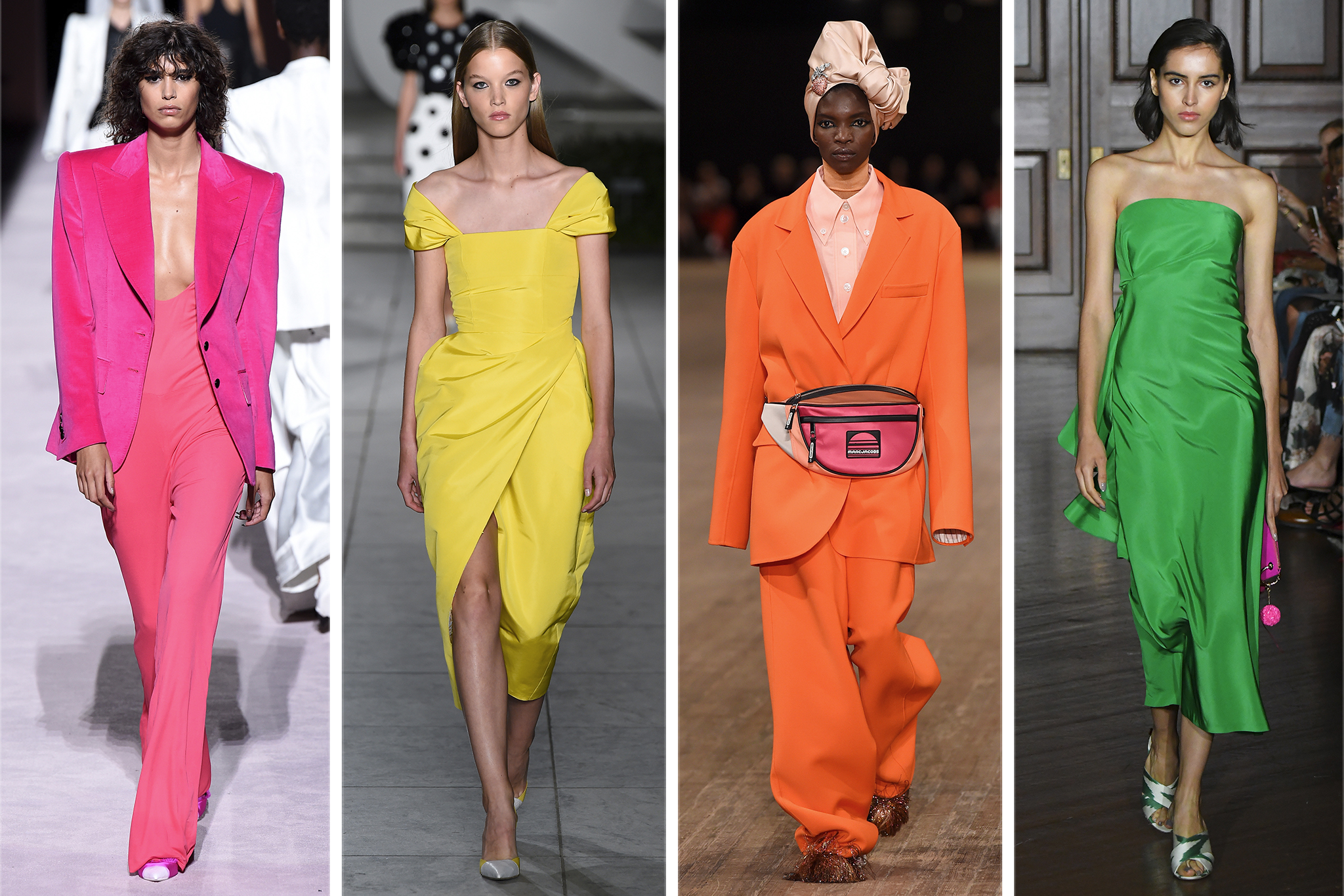 Transparencies
Sheer, skin revealing fabrics were shown in diaphanous dresses leaving little to the imagination yet done in sophisticated cuts.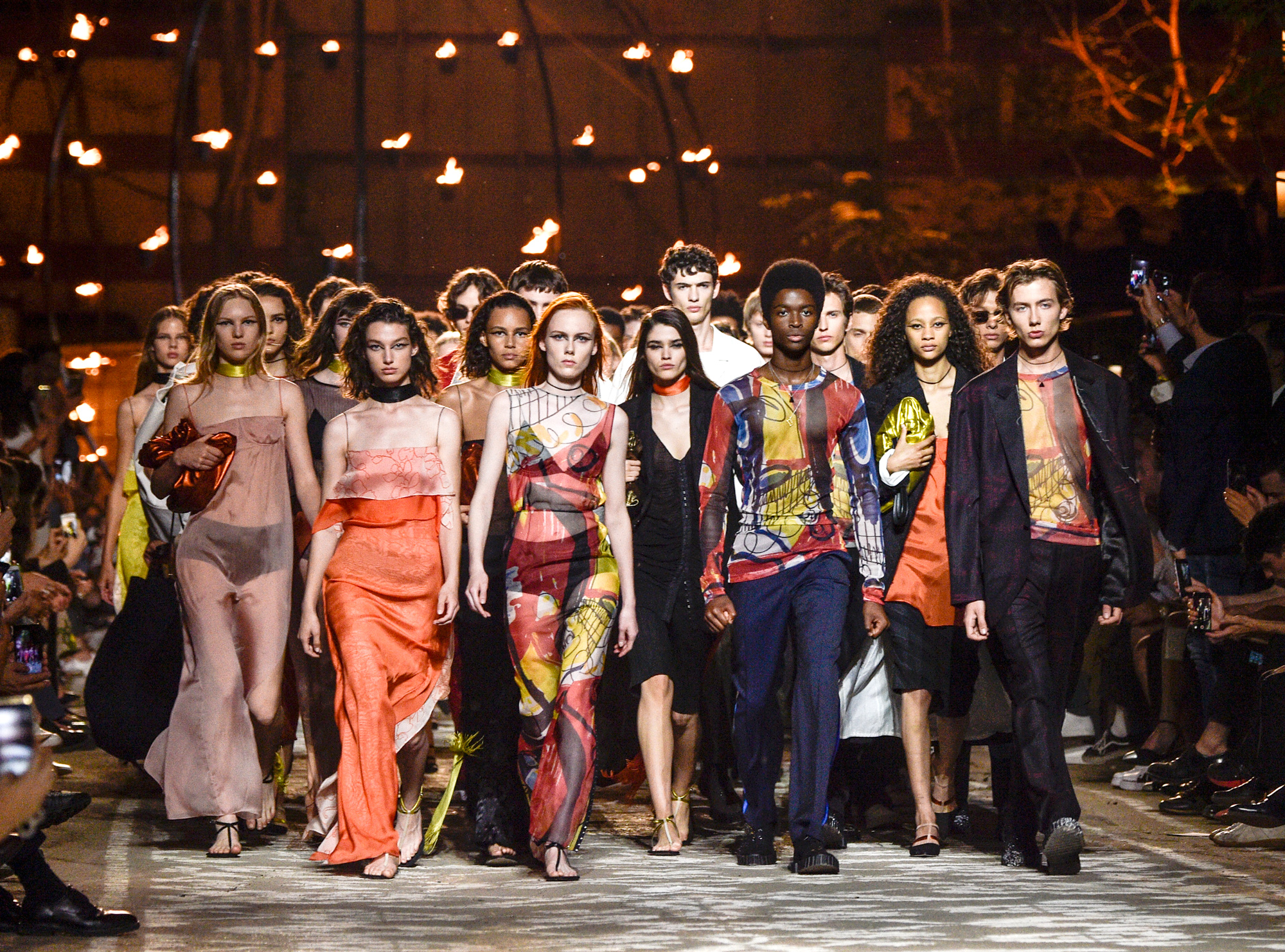 Satin & Shine
Every woman looks elegant and sexy with the Satin.
Satin was the dominant fabric during the London shows for two great reasons. First, its sheen instantly elevates any silhouette; second, its inherent fluidity and lightness makes it comfortable to wear all night long. Designers from Christopher Kane to Roksanda opted for liquid evening gowns and dresses.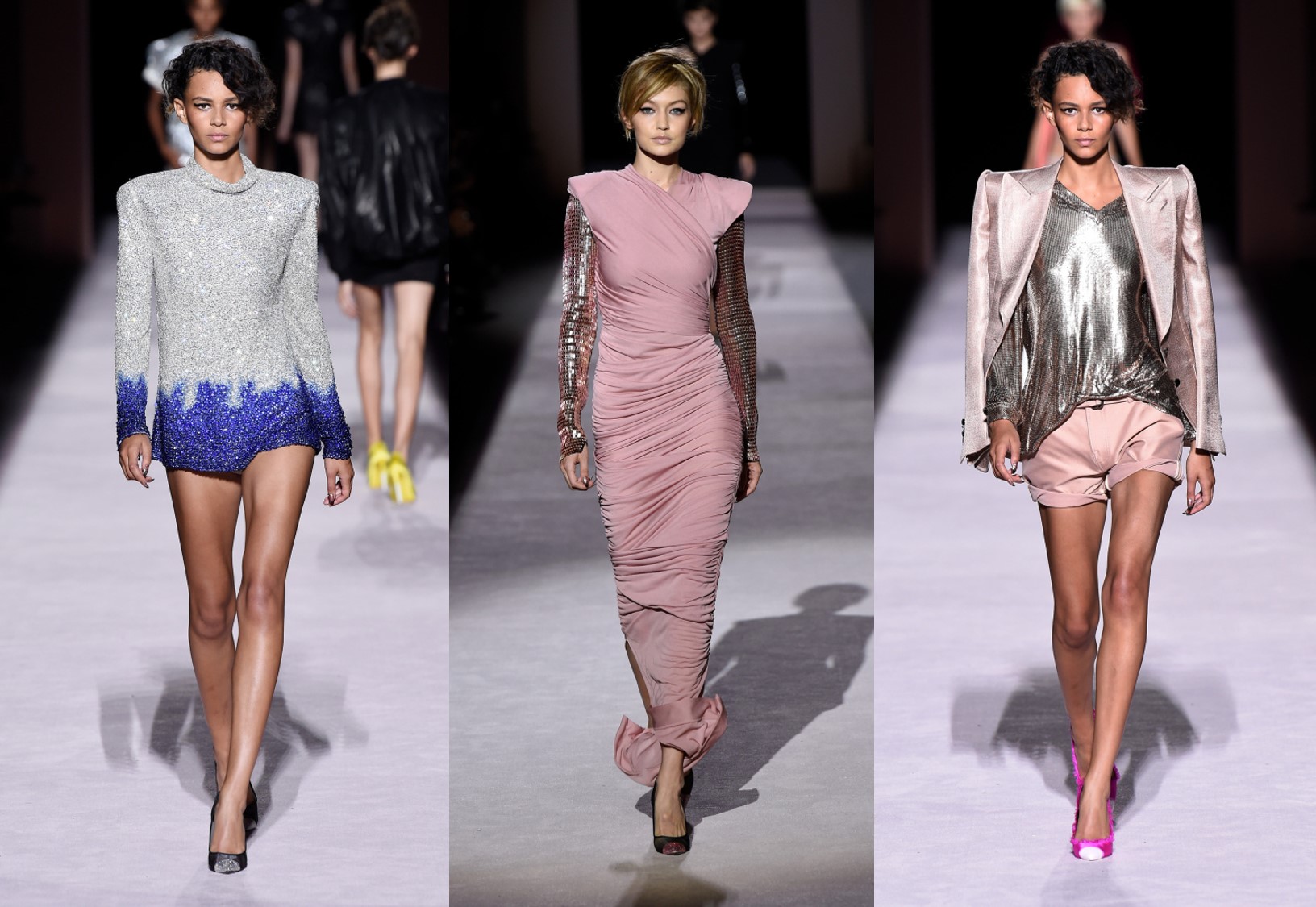 Fringe
The Italian runways were brimming with a quintessential celebratory element — made livelier with party pieces that can be shaken from dusk till dawn.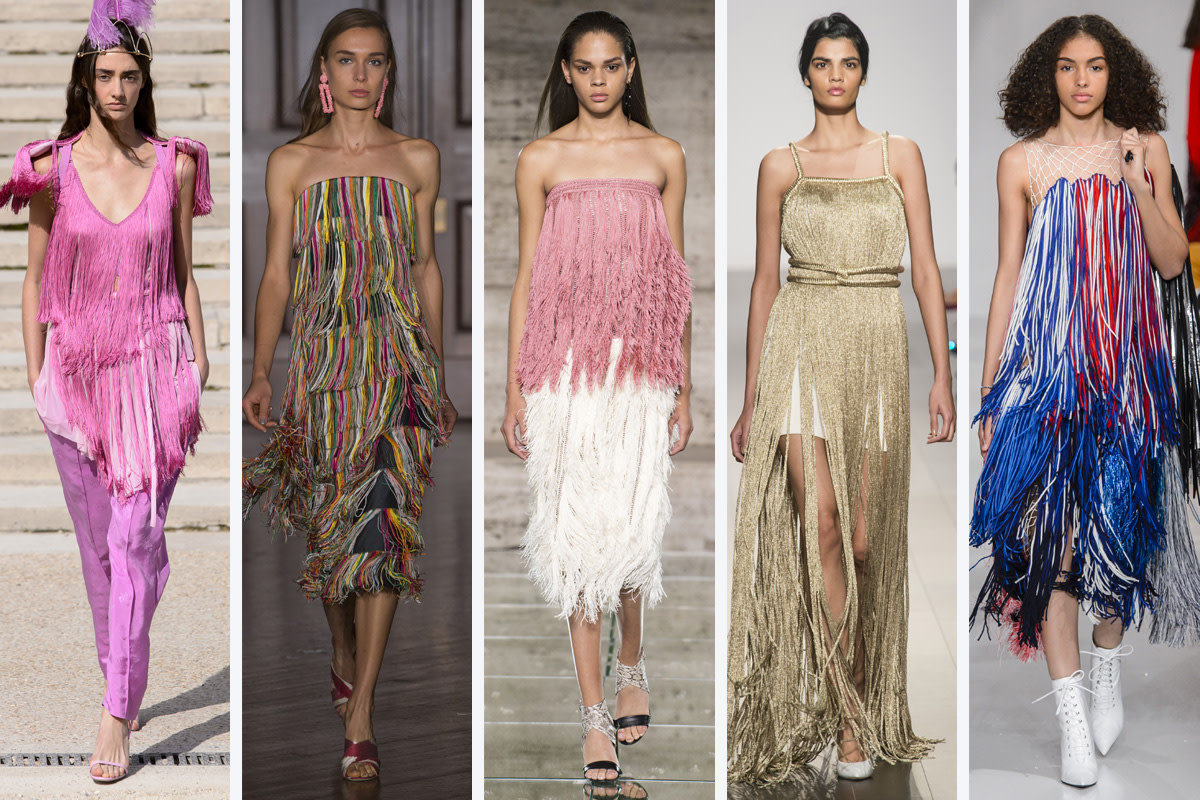 Tulle
The tulle is very feminine. It's festive, it's glamorous and it's sheer! Tulle was the fabric of preference at the Milan shows.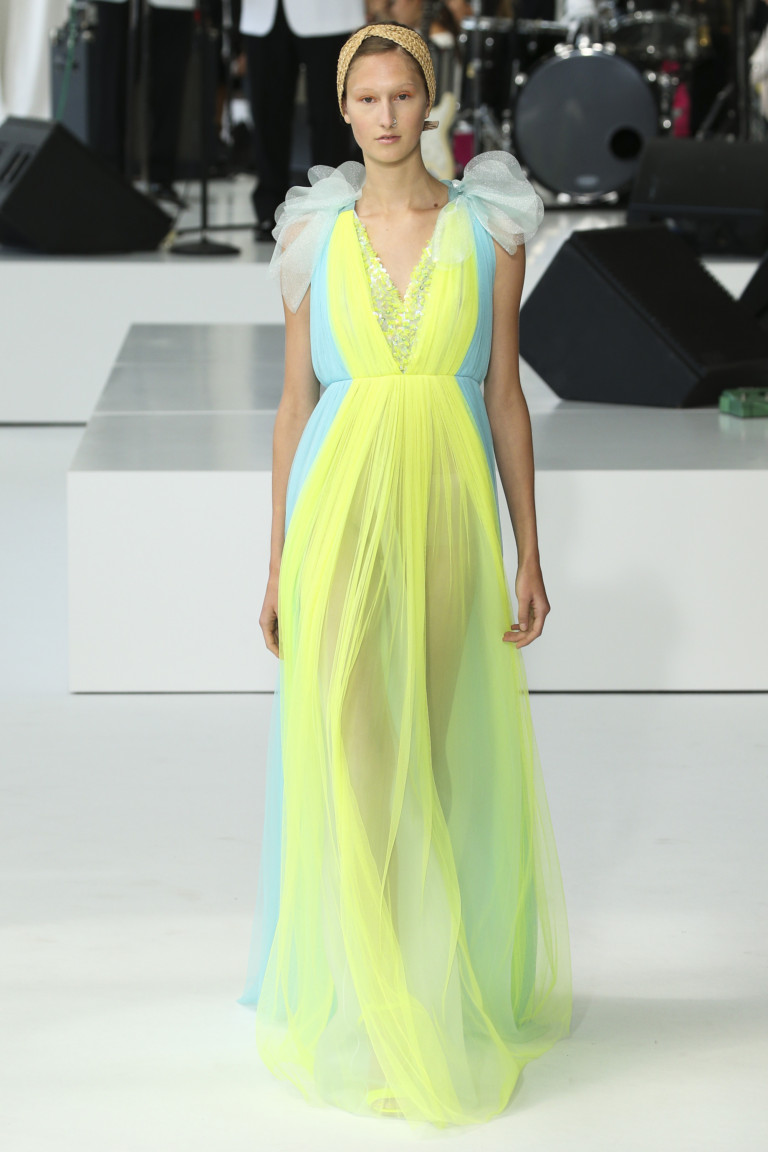 Mixed Prints
London, came to bold pattern play. From the overcharged florals set against polka dots at Mary Katrantzou to subtler, more casual variations like the patterned knits at Burberry, there was a range of day to evening fare for any occasion.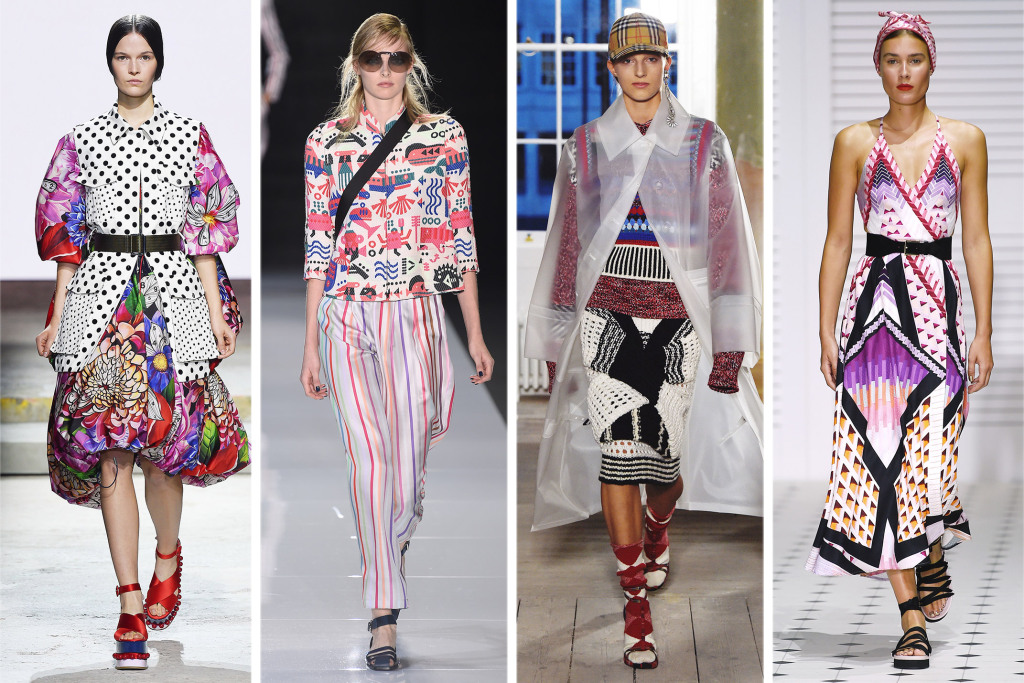 We have reviewed styles, trends and colors for this 2018, of course every woman can create and combine the styles and colors, the most  important thing is that  every lady feels good about herself and  manages to express herself  in the  way of dressing, without losing her personality.