For all Star Wars fans, here a tour guide for the locations and countries that are part of this incredible movie. Want to travel and discovery these places?
-Skellig Michael, Ireland
You can really head to the place where Rey and Luke were in "Star Wars: The Last Jedi."  Rey seeks out Luke Skywalker in "Star Wars: The Last Jedi" for help on the hidden planet of Ahch-To. If you think that place only exists in a galaxy far, far away, you're wrong. The real-life stage for Skywalker's hideaway is a remote island located off the coast of Ireland called Skellig Michael. And if you're a big "Star Wars" fan, you can head there, too.
The island is one of two Skellig islands. The smaller one is called Little Skellig.
The island was home to monks who removed themselves from civilization between the sixth and eighth centuries to practice Christianity for an estimated 600 years.
Rey first finds Luke Skywalker at the top of the ancient steps. The steps were built by the monks who originally lived on the island. They're known as the East, South, and North steps. There are several different kind of tourist trips you can take to the island if you want to head there yourself.
If you want to just head to the islands, there's a two-hour cruise from April to September.
You can check out cruises through the Skellig Experience visitor centre: http://www.skelligexperience.com/the-sea-tour/
There is also an 11-day "The Isle Awakens" vacation fans can sign up for, which includes a visit to Skellig Michael.  "The Isle Awakens" is hosted by guided vacations company Brendan Vacations. The trip starts at $1,190 per person. You can find out more about it here: http://brendanvacations.com/vacation-specials/seasonal-offers-on-independent-vacations/the-isle-awakens/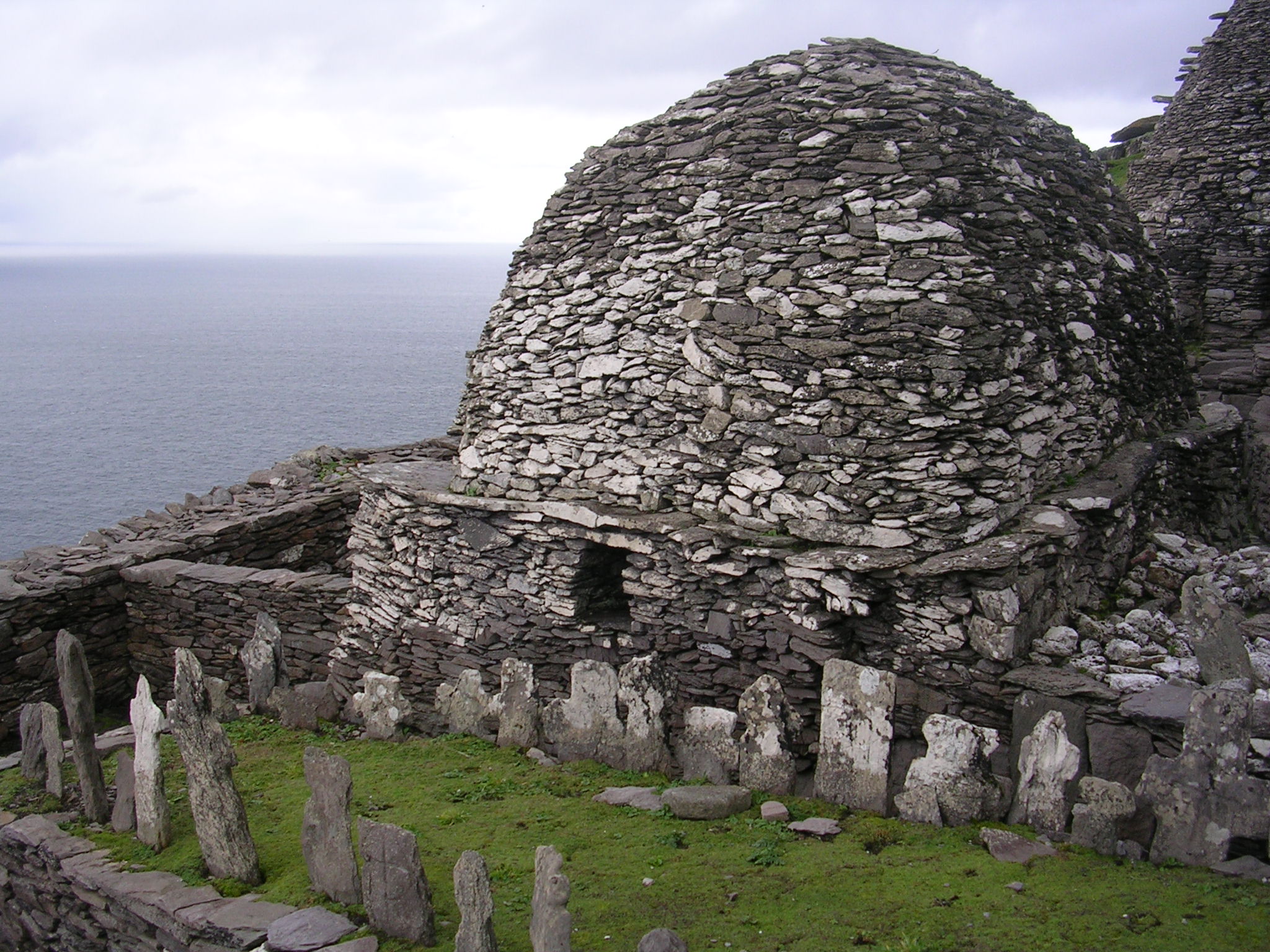 -Canto Bight — Dubrovnik, Croatia
In what's arguably the most divisive set piece of the film, Finn and Rose head to Canto Bright to retrieve a flower-wearing hacker. Instead, they find a Peter Lorre channeling Benicio del Toro and trash a casino with some horse-like beasts.
Dubrovnik stood in for the playground of the galaxy's elite (who are getting megarich by keeping the star wars going). The Croatian city had already popped on pop cultural trekkers' radar when it became a crucial location for Game of Thrones. Now, the ancient city will be drawing from two of the biggest pop wells of cinema and TV to bolster their tourism numbers.
If you want to visit this beautiful place, you can find information about tours in: http://www.starwarsdubrovnik.com/
This company organising regular Star Wars The Last Jedi Filming Locations Tour in Dubrovnik's Historical Centre. These are small group tours for true fans of Star Wars. A local guide is on hand to show you around the locations used for filming of Star Wars The Last Jedi and to show you how Dubrovnik streets and squares looked at the time of the filming. You will also get the story about what the filming was like and plenty of rumours and gossip surrounding it.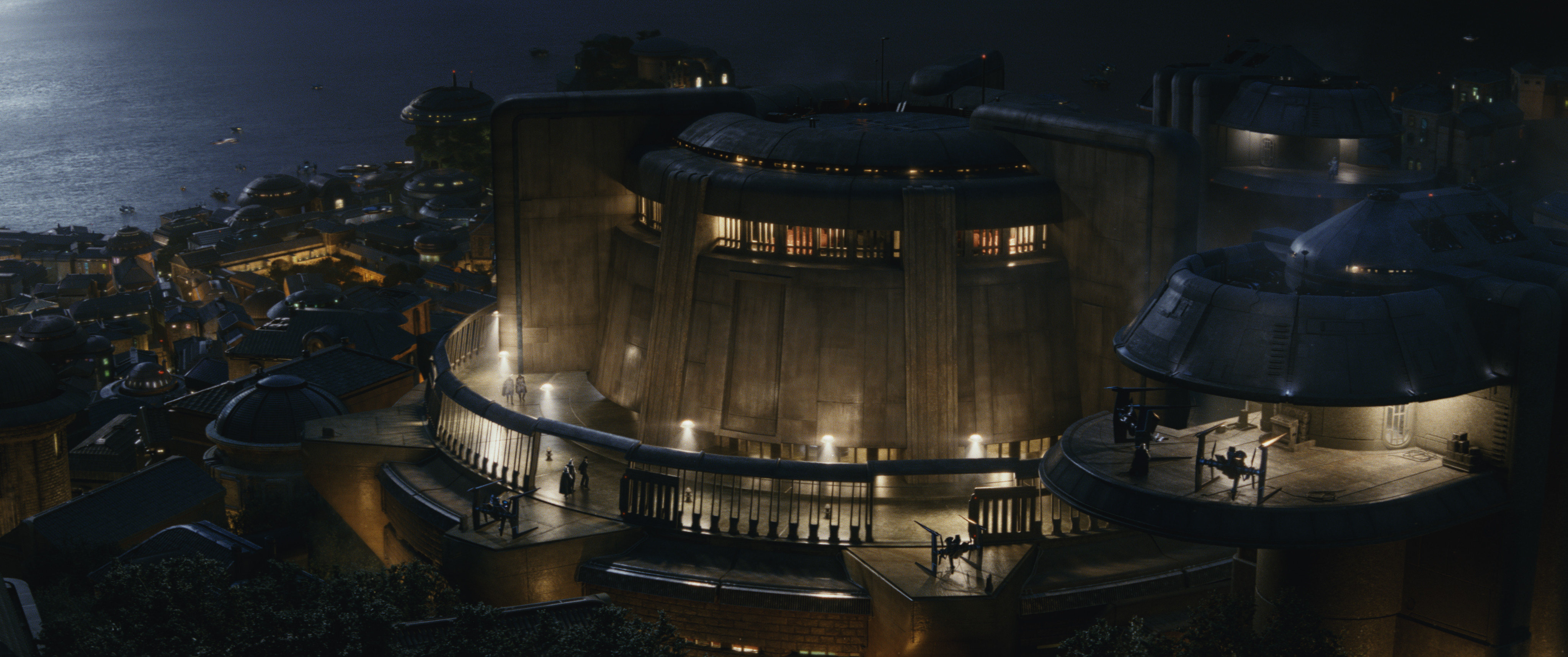 –Crait (Battle) — Salar de Uyuni, Bolivia
The final showdown between the First Order and the Resistance takes place on a massive red and white salt plain at the fringe outpost Crait. Originally, we thought this might have been shot on the Bonneville Salt Flats of Utah. But we were straight up wrong.
Salar de Uyuni in Bolivia stood in for the mining planet and rebel base. It's easy to see why, with the extraterrestrial look the vast salt plain has. Add a little Industrial Light and Magic tweaking and suddenly you're transported to a new world in a galaxy far, far away.
The as-of-yet unnamed Resistance ships are seen drifting low over the surface, which I at first thought was snow. However, the plumes of red dust that follow in their wake suggests that they're actually flying over salt flats, and the new featurette confirms that it was filmed at Salar de Uyuni, the world's most expansive salt flats in southwest Bolivia.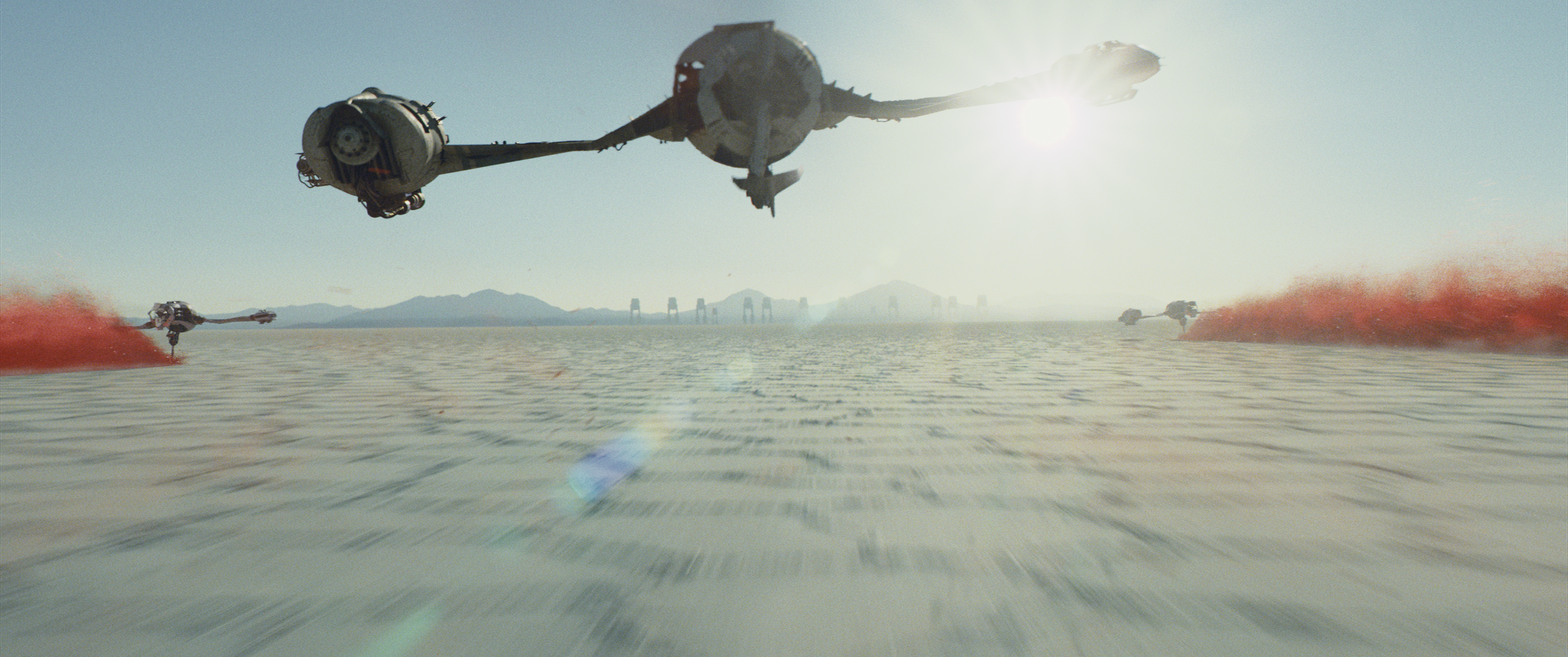 The  Salar de Uyuni. Covering an area of 10,582 square kilometers (4,086 square miles), it's a profoundly ancient sedimentary deposit. Around 40,000 years ago, the area was a segment of a gigantic lake. It's not clear how it formed – various hypotheses, including a sudden increase in local precipitation and glacial meltwater, have been proposed – but either way, it was gigantic, and small fresh and saltwater lakes still dotting the region hint at their more sizeable past.
It is, or at least was, positioned on the Altiplano, a high plateau that formed during the uplift of the famous Andes Mountains. It's remarkably flat, so much so that the water in the gigantic lake – Lake Minchin – couldn't drain away and it continued to increase in size for many millennia. At the height of the last glacial period, however, massive volumes of water were locked up in ice, and the planet was covered in frozen shards. This meant that in plenty of places, including South America, the regional climate dried, as there wasn't anywhere near as much water left on the surface to evaporate and form clouds. Less surface water meant fewer clouds, which often meant no rain. The cycle was interrupted.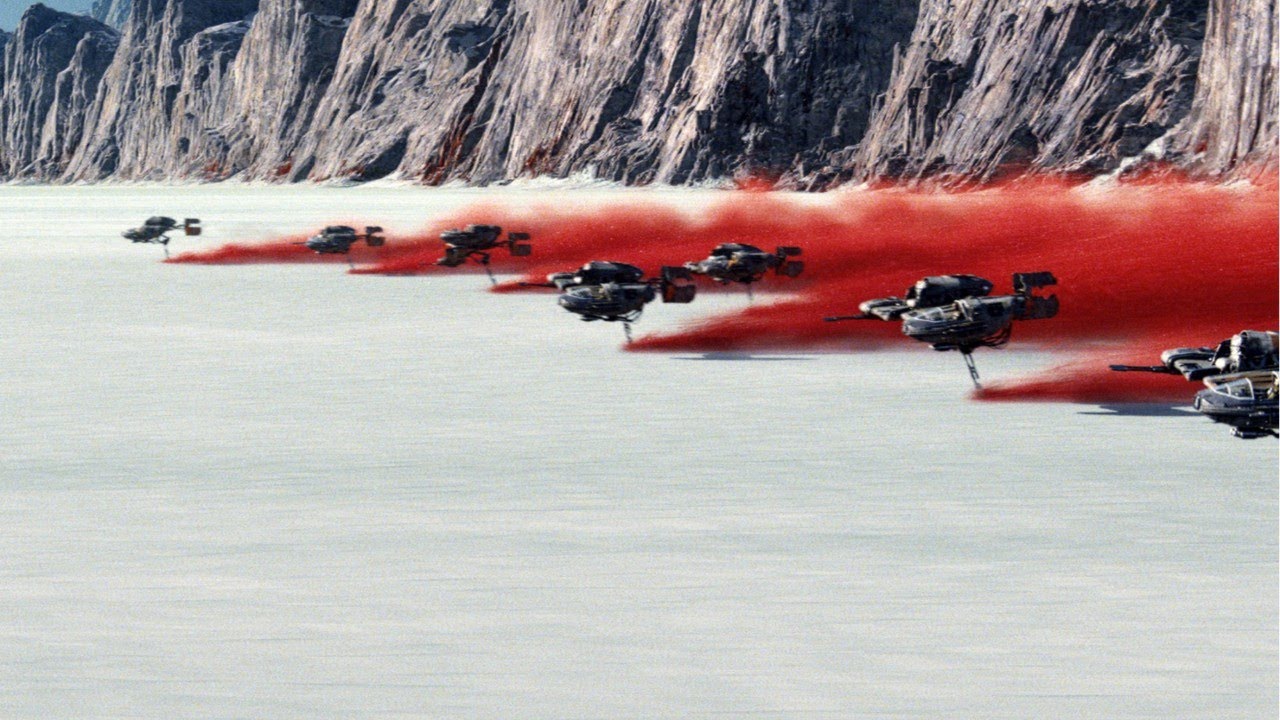 So, over thousands of years, the water within Lake Minchin evaporated away faster than it could be replenished by precipitation. At the zenith of the last glacial period – the glacial maximum – around 21,000-27,000 years ago, all the salt within it was left behind, and layer upon layer of accumulated where the great lake once was.
Small pockets survived longer than others, but a major portion of it evolved into the Salar de Uyuni. We're in an interglacial period right now – and thanks to anthropogenic climate change, we might be for far longer than nature intended – so rain once again visits the locale. The limited amount of water quickly settles atop the flat marvel, and until it's thieved back by the Sun's radiation, it resembles a colossal mirror.
At Salar de Uyuni, you've got plenty of different types of "salt", including sodium borate, magnesium chloride, potassium chloride, and several lithium compounds. In fact, it's arguably the best source of lithium – an economically significant and multipurpose element, particularly in electronics – on Earth. Plenty of these derive from the volcanic architecture of the region; certain lava flows are rich in these elements. Exactly how the region got quite so salty, however, is still somewhat unclear. It could be the red-hued sylvite, which is potassium chloride in mineral form, and something which is found in relative abundance at Salar de Uyuni. A nearby shallow salt lake, Laguna Colorada, is famously red thanks to the coloration of the algae that live there.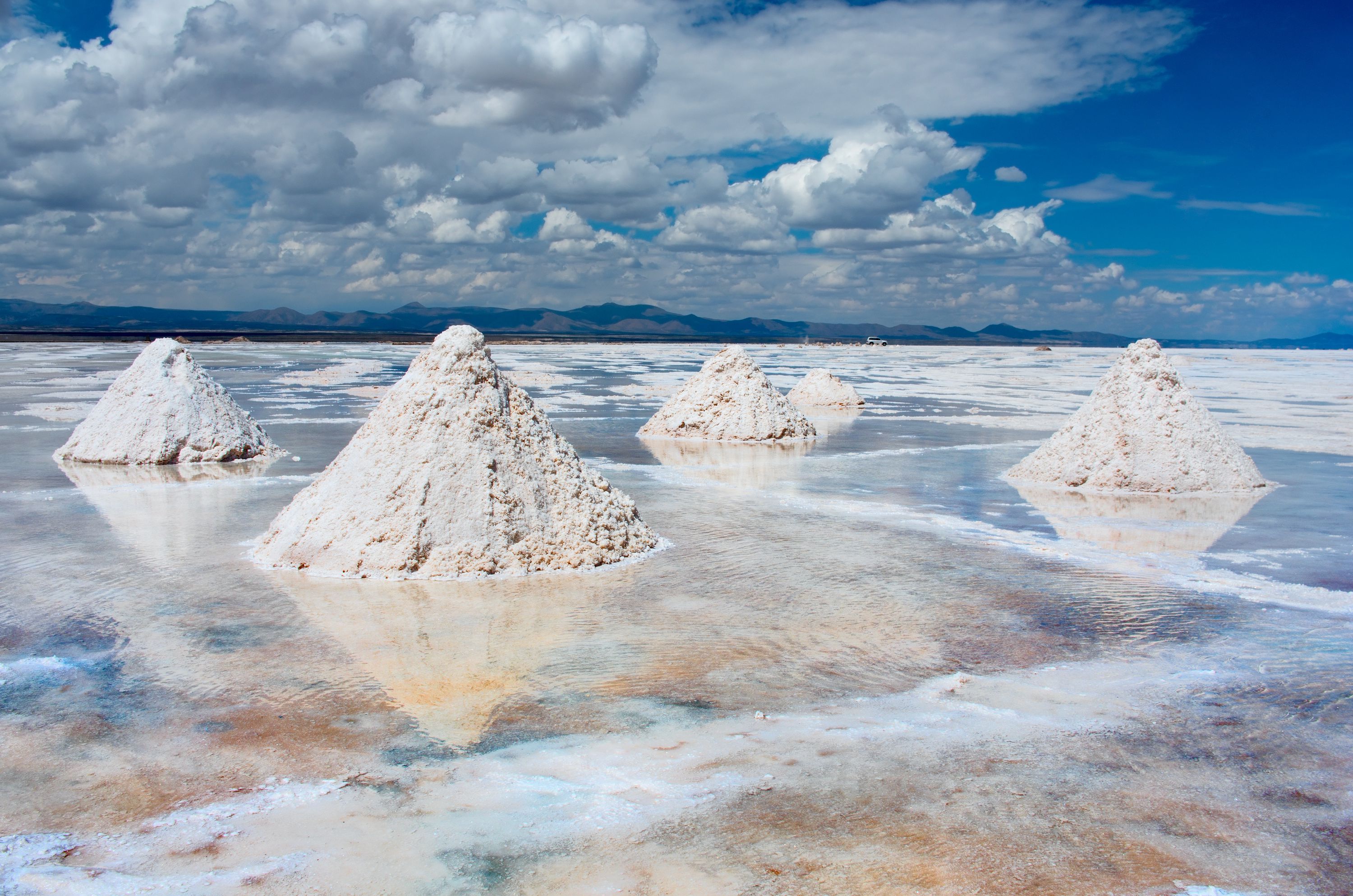 Either way, based on the best available science, Crait is perfectly plausible. An intermittently volcanic region up on a high-altitude plane meets an ice age-driven dry climate, and boom – you've got one hell of a locale for an epic battle.
As for why the fox-like vulptex live in such an arid, fairly inhospitable environment, well, that's a different scientific thought experiment altogether.
If you want to do a  tour for  the Salar de Uyuni, you can find information at: https://www.boliviahop.com/discounts/salt-flat-tours-and-discounts/
-Crait (Escape) — Iceland
Chewbacca and Rey literally save the day by providing cover and then a means of escape for the tattered remains of the Resistance through a little force magic, expert flying, and a handy homing beacon. While the front of the Resistance's base is Bolivia, the back escape is over Iceland's vast glacial fields of Skaftafell.
Skaftafell National Park was established in 1967 but as from 2008 it became a part of the larger Vatnajokull National Park. The size of the Vatnajokull National Park including Skaftafell is around 14.200 km2 making it Europe's second largest National Park after Yugyd Va in Russia.
When travelling around Iceland this part of the country should not be left out because there are breathtaking sceneries and vistas wherever you go and great opportunities in terms of photography and outdoor activity of all kind.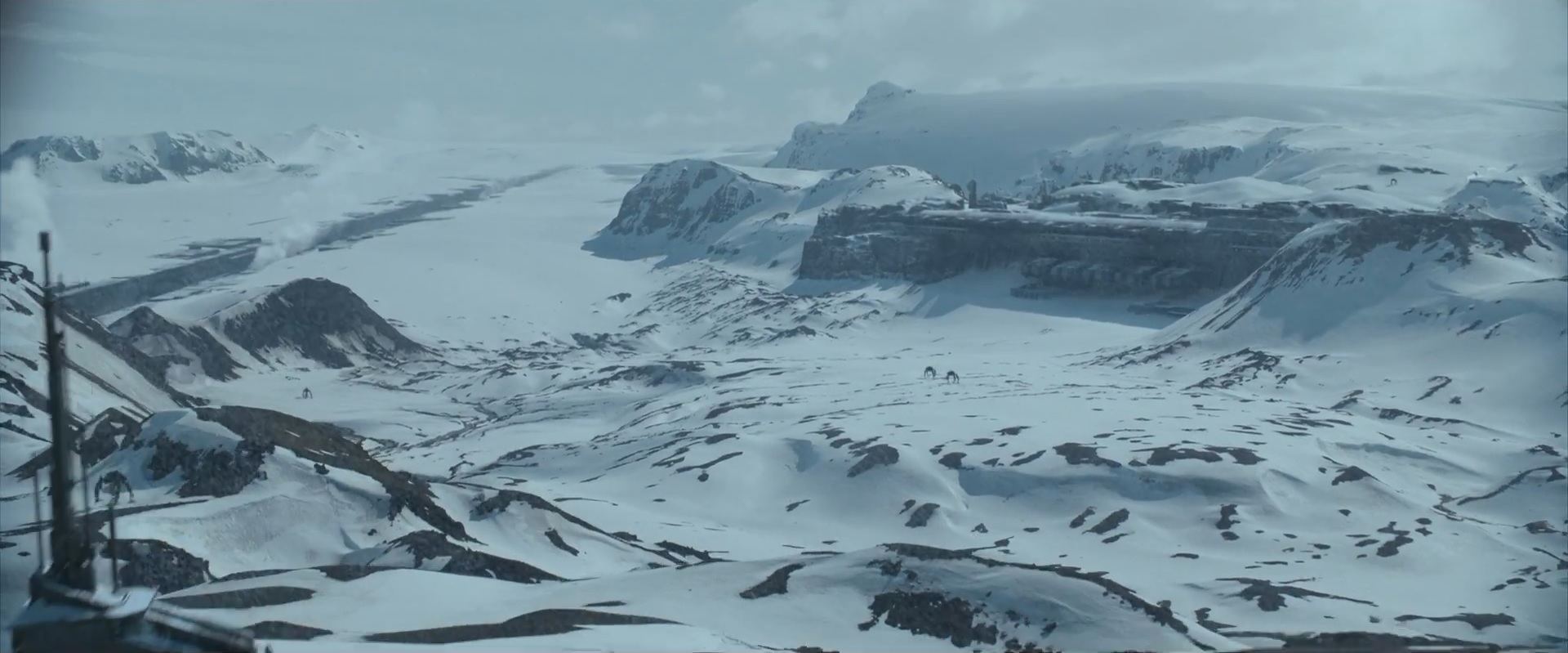 The landscape can be compared with some areas from the Alps with mighty mountain peaks covered with snow along with variable glacier sceneries and volcanoes.
Iceland's highest summit, Hvannadalshnjukur, can be seen in this area. Characteristic for Skaftafell National Park is diversity and contrast and when travelling through there you will witness black sand plateau, vibrant glaciers, rivers and icy lagoons, volcanoes, majestic mountain peaks and dynamic floras.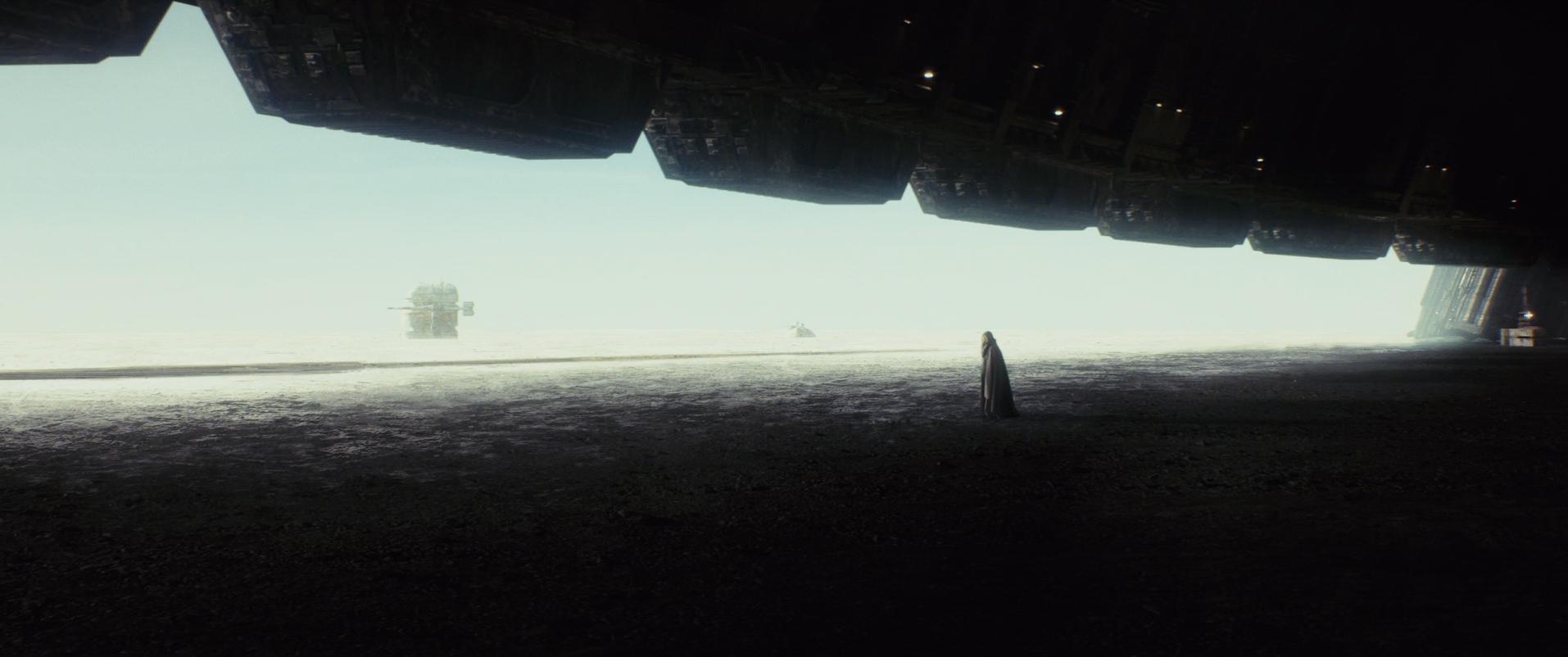 The area has been used as a setting for a few films, depicting both a space planet in Interstellar, as well as countries as diverse as Nepal (in The Secret Life of Walter Mitty), Tibet (in Batman Begins) and Russia (in James Bond's A View to a Kill).
Skaftafell park is located in south eastern part of Iceland and to get there is pretty easy. You simply follow the main road number 1 about 330 km east from Reykjavík. There are no roads in the park but a lot of trails and paths offering different kind of hikes.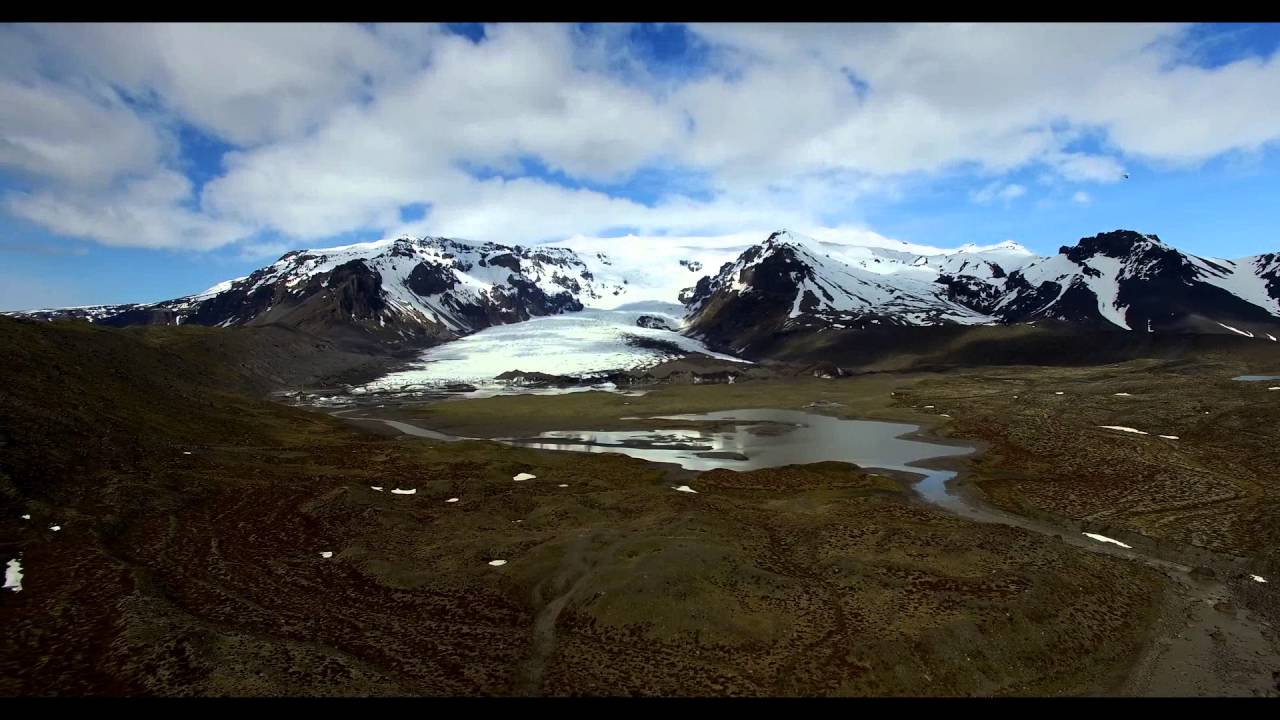 The beautiful Svartifoss waterfall is situated at the end of one of those trails making the hike worth everything. Svartifoss is a small waterfall but what makes it special is the black basalt lava wall surrounding it.
To find information about the tours, you can visit this link: https://www.mountainguides.is/day-tours/glacier-walks/from-skaftafell/
-Pinewood Studios, London, UK
As with all space operas, a lot of this film was shot on a sound stage. The legendary Pinewood Studios in London is where the lion's share of The Last Jedi was created.
Unfortunately, the studios do not offer tours. It's closed to the public for safety and confidentiality reasons. Still, one can dream of walking the hallowed halls where the original Star Wars, The Shining, 007, and Indiana Jones all came to life.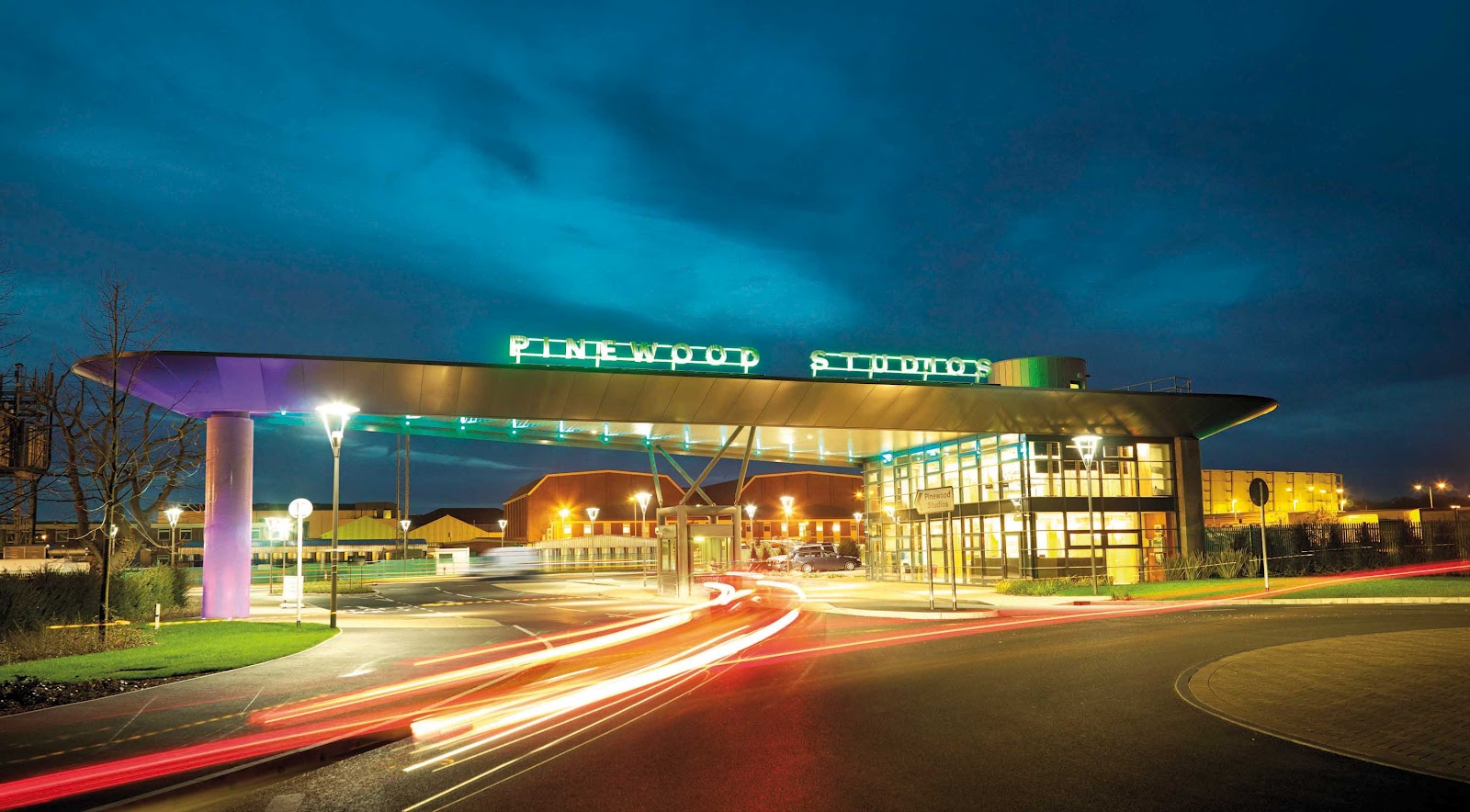 Synonymous with some of the big and small screen's most enduring productions over its 80-year history, Pinewood's iconic UK studios are just 8 miles from Heathrow airport and 20 miles from central London.
Home to the legendary 007 stage, a further 20 stages, 3 TV studios, the unique permanently-filled Underwater Stage, one of Europe's largest exterior tank, acres of backlot and thousands of square feet of production office and workshop space, Pinewood has everything that movies  need all in one place.
Now we have the complete guide of locations, beautiful and exotic places that we can visit in the next holidays.