La moda de Taylor Swift está cambiando constantemente para adaptarse a su estilo único. A principios de este mes, la estrella del pop fue revelada como la portada para la edición de mayo de la revista Vogue. Los estilos de Swift en el interior de la publicación gritan moda de grandes diseñadores como Proenza Schouler, Marc Jacobs y Vetements.
La variedad de moda de Swift ropa linda como sus principales combinaciones de tops florales y la faldas a la alta costura como el vestido galáctico que Louis Vuitton inspiró para la Gala Met.
Incluso su estilo personal ha cambiado con los años. Al principio de su carrera Swift podría ser vista con cabello largo y vestidos de verano y botas de vaquero con piedras preciosas. Luego se trasladó a los años cincuenta con el pelo más corto ondulado y el estilo clásico. Ahora se la puede ver con su pelo corto y liso y un estilo elegante-casual.
Algunos de sus diseñadores de alta gama favoritos incluyen Oscar de la Renta, Elie Saab, Jimmy Choo y Christian Louboutin. Para la colección personal de Swift, ella prefiere diseñadores como Wildfox, J. Brand, GoldSign, H & M, Cole Haan y Mark Cross.
Swift le dice a Vogue, "Pasar por diferentes fases es una de mis cosas favoritas de la moda. Me encanta cómo puede marcar el paso del tiempo. Es similar a mis canciones, de ese modo, ayuda a identificar dónde estaba en diferentes puntos de mi vida ".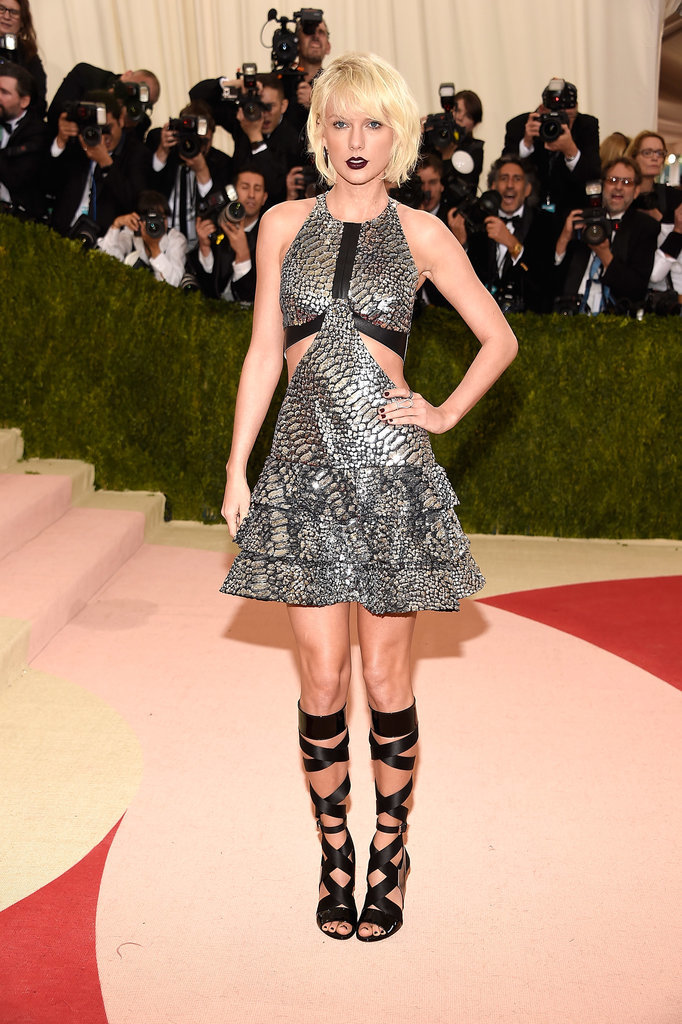 A pesar de la alta moda y el estilo de vida de celebridad, Swift se mantiene fiel a sus amigos y familiares. Ella se presentó como la dama de honor en la boda de su mejor amigo de la infancia Britany Maack en febrero. Después de que Swift aceptó su título de dama de honor, llevo a Maack a Reem Acra, un salón élite de bodas en Nueva York. Allí, Maack fue medida para un vestido de novia personalizado de seda de tafetán bordado a mano. Swift también consiguió su vestido de gasa de manga casquillo color rosa.
Cuando Vogue le pregunto a Swift si alguna vez iniciaría una línea de moda, Swift respondió, "En teoría, sí, pero yo quiero que sea algo que era fácil identificarse, accesible y cotidiano. Yo no veo que sea de alta costura. Yo quiero que sea un reflejo de mi estilo. Y un montón de cosas que uso no son muy caros ".
Sin embargo, para los fanáticos de todas partes del mundo, Swift es un icono de la moda constante con trajes que parecen nunca acabar. Swift continuará siendo vista como la chica dulce de todos los americanos o la chica de al lado, no importa que moda revelara.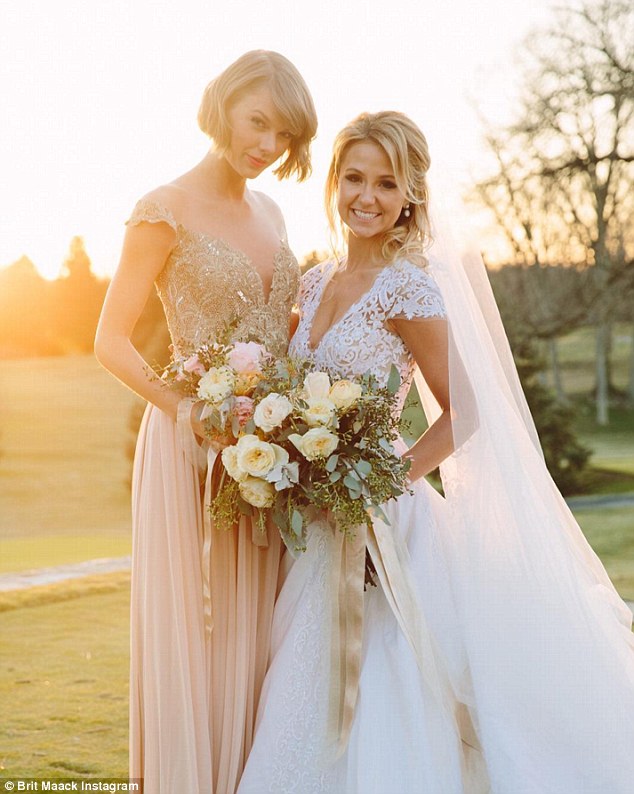 TAYLOR SWIFT'S VERSITILE FASHION
Taylor Swift's fashion style is forever changing to fit her unique one of a kind flair. Earlier this month the pop icon was revealed as the cover for the May issue of Vogue magazine. Swift's looks inside the publication scream high fashion by designers such as Proenza Schouler, Marc Jacobs and Vetements.
Swift's fashion statements offer so much variety from cute clothes such as her floral print crop top and skirt combos to edgy couture like her Louis Vuitton galactic inspired Met Gala dress.
Even her personal style has shifted over the years. Earlier in her career Swift could be seen with her long curly hair wearing sundresses and jeweled cowboy boots. Then she moved into the roaring fifties with her shorter wavy hair and vintage style. Now she can be seen with her short straight hair rocking a sleek street-casual look.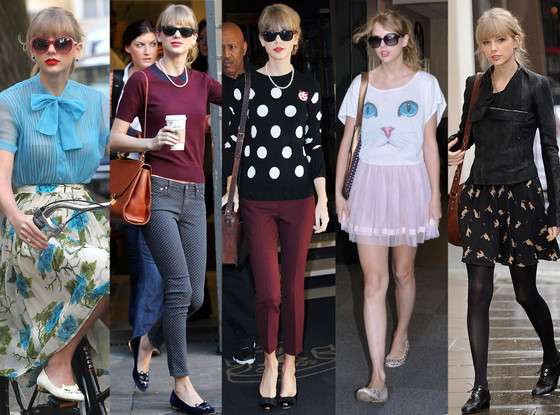 Some of her favorite high-end designers include Oscar de la Renta, Elie Saab, Jimmy Choo and Christian Louboutin. For Swift's personal collection she favors designers such as Wildfox, J. Brand, Goldsign, H&M, Cole Haan and Mark Cross.
As Swift tells Vogue, "Going through different phases is one of my favorite things about fashion. I love how it can mark the passage of time. It's similar to my songs in that way—it all helps identify where I was at in different points of my life."
Despite the high fashion and celebrity lifestyle, Swift stays true to her friends and family. She stood as the maid of honor at her childhood best friend Britany Maack's wedding back in February. After Swift accepted her maid of honor title, she took Maack to Reem Acra, an elite bridal salon in New York. There, Maack got fitted with a custom hand-embroidered silk-taffeta wedding gown. Swift also got her blush-pink, cap-sleeved chiffon maid-of-honor dress.
When Vogue asked Swift if she would ever start a fashion line, Swift responded, "Theoretically, yes, but I would want it to be something that was relatable and accessible and everyday. I don't see it being couture. I would want it to be reflective of my style. And a lot of things I wear are not highly expensive."
Nevertheless, for fans all across the globe, Swift is a constant fashion icon with never ending looks. Swift will continue to be seen as the sweet all-American girl or the girl next door no matter what fashion looks she reveals.