ANNE HATHAWAY, JEREMY RENNER, OLIVIA PALERMO AND MORE ATTEND BOSIDENG SPRING/SUMMER 2019 RUNWAY SHOW
This season, the collection advocates respect for nature, connecting the return of the heart, longing for a casual but refined quality of life. The clothing consists of classical patterns, pictographic characters "牖 (you)," quilting processes, functional fabrics (including water and wind-proof) and elements such as ropes, belts and buckles. Black, white and gray are used as the primary colors, with embellishments of bright yellow, rose, magenta and silver incorporated to embody the intersection where modern meets traditional – thereby creating BOSIDENG's aesthetic movement.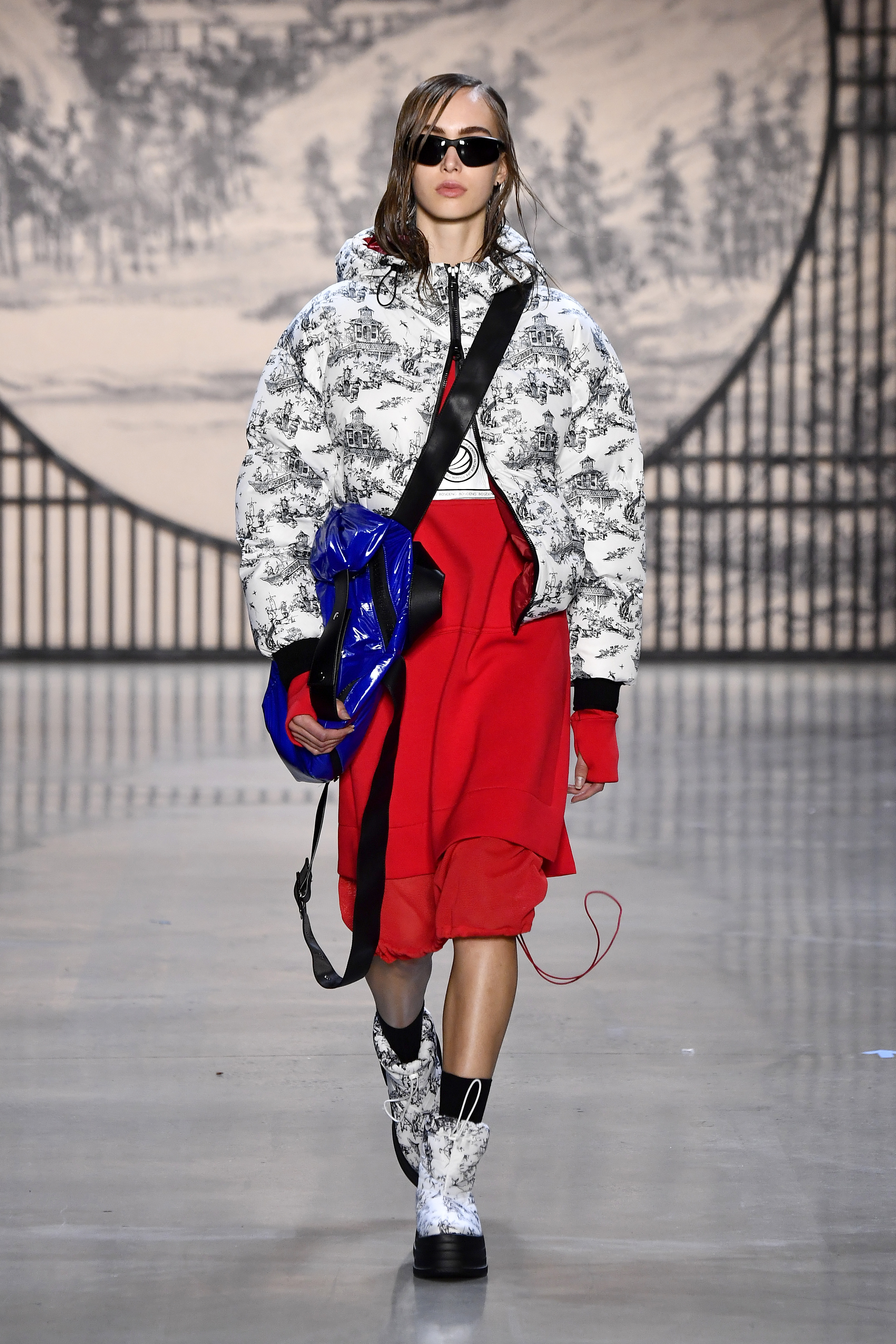 Founded in 1976, BOSIDENG focuses on the development, design and production of down jackets. Since its conception, the BOSIDENG design team has devoted themselves to driving the evolution of the down jacket into high performance outerwear. For the past 42 years, BOSIDENG has been trail blazing the outwear category, specializing in downs, fabrics, craftsmanship and layouts. The quality and warmth of the down jacket has garnered attention globally; In 1999, BOSIDENG became the first Chinese clothing brand to enter the Switzerland market, which was the brands first international market. Today, their products are sold in more than 72 countries, including the United States, France, Italy and more. Every BOSIDENG down jacket undergoes 150 procedures and is tested in extreme environments by at least 62 technologists.