Luce espectacular el día de tu boda  con estos sencillos ejercicios. Usa los ejercicios que te convenga para esculpir la parte del cuerpo que resaltara con tu vestido.
Para la parte superior del cuerpo. Puedes hacer sesiones de cada uno de los siguientes ejercicios consecutivamente, con poco o ningún descanso entre movimientos, tres días a la semana:
Planchas tocando cada hombro. Repetir 20 veces.
Extender los brazos hacia fuera y hacia delante con pesas. Repetir 10 veces.
Rotación de tríceps y prensas de hombros con pesas. Repetir 20 veces.
Estirar una pierna apoyándote con un brazo y alzando una pesa con el otro . Repetir 16 veces.
Abdominales estirando los brazos al llegar al suelo y llevándolos debajo de los muslos al subir utilizando pesas. Repetir 20 veces.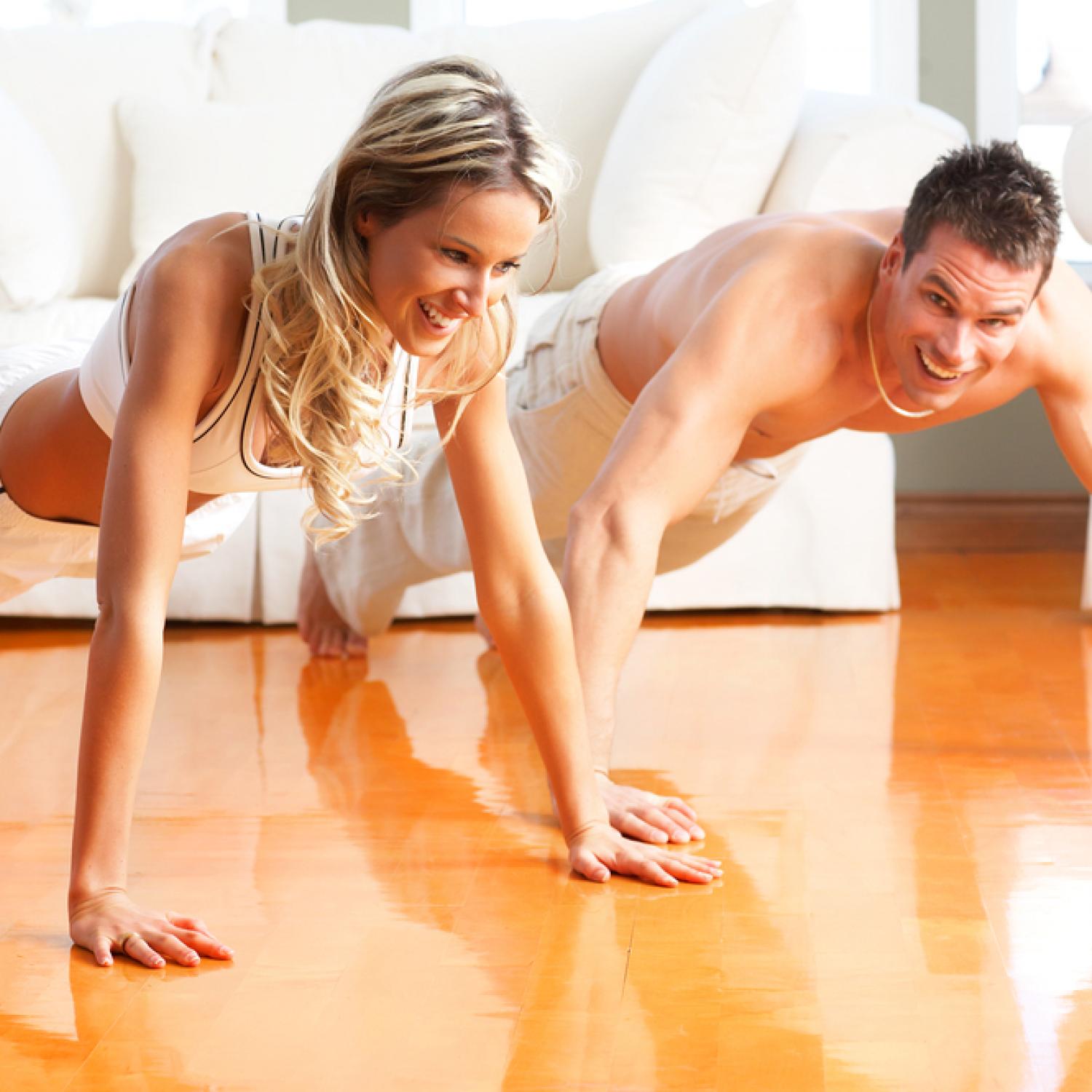 Para brazos y abdomen. Usa pesas y una banda de resistencia para los siguientes ejercicios, de tres a cuatro días no consecutivos a la semana; cada movimiento sin descansar. Repetir cada conjunto 15 veces, y repetir todas las sesiones  tres veces:
Sube los dos brazos con las pesas hacia delante bajándolos a la altura de la cadera con el puño hacia arriba, con los pies en forma de "v."
Sube ambos brazos con las pesas lo mas arriba posible y luego hacia atrás de la cabeza, con los pies en forma de "v."
Usando la banda de resistencia sostenla con los pies y estira los brazos lo mas atrás, con las piernas flexionadas y manteniendo la espalda recta.
Ahora póngase de rodillas y use la banda para echarse hacia atrás lo mas que pueda manteniendo la espalda derecha.
Ahora siéntese y use la banda con sus piernas para formar una "v" con sus piernas y tronco, manteniendo los dedos en puntillas.
Para tener una figura de botella. Haz los siguientes ejercicios con una colchoneta, tres veces a la semana, haciendo cada uno de forma consecutiva sin descanso entre una y otra, repitiéndolos 15 veces. Repite el conjunto de todas las sesiones tres veces, descansando 30 segundos entre una y otra:
Planchas hacia el lado
Planchas dejando caer las caderas
Abdominales subiendo el torso mirando a la izquierda y el brazo derecho tocando el pie izquierdo mientras la pierna izquierda es alzada sin doblar la rodilla y viceversa.
Plancha completamente de lado y subiendo la pierna que te quede arriba. 30 segundos por cada lado.
Plancha pateando a la altura de la cadera y hacia el lado con una pierna al tiempo.Siguiendo estos simples ejercicios podrían ayudarte a verte mejor, esperamos que funcione.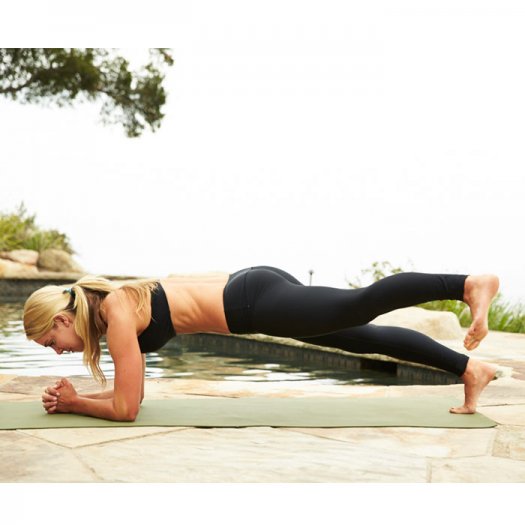 Best Workouts to Look Great on Your Big Day
Look great on your wedding day with these simple exercises. Use the exercises that would suit you best to sculpt the body part that will be highlighted with your dress.
For the upper body. You can make sessions of each of the following exercises consecutively, with little or no rest between movements, three days a week:
Plank shoulder taps. Repeat 20 times.
Cleavage and shoulder sculptor workouts using a pair of dumbbells. Repeat 10 times.
Rotating triceps and shoulder press workouts with dumbbells. Repeat 20 times.
Upper-Back chiseler workouts with dumbbells. Repeat 16 times.
Triceps press-ups. Repeat 16 times.
Lying circle scoops workouts with dumbbells. Repeat 20 times.
For arms and core. Do the following with dumbbells and a resistance band, three to four non-consecutive days a week; each move without resting. Repeat each set 15 times, and repeat entire circuit a total of three times:
Front scoop
Triceps shaver
Rowing series.
Band arm extensions, anchoring the resistance band a foot above the floor.
Upper back hinge.
V press.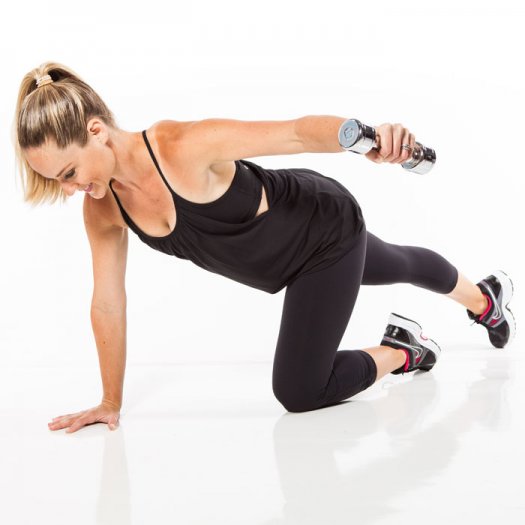 For an hourglass figure. Try the following workouts with a mat, three times a week, doing each consecutively with no rest between, repeating 15 times. Complete the circuit three times, resting 30 seconds in between:
Side plank lift
Plank with hip drop
Twisting v-up
Side plank with leg lift. 30 seconds each side.
Plank with leg kick
Following these simple workouts should do the trick to help you look your best, hope it works.