El director de "Los diarios de la princesa" Garry Marshall dijo que hay planes para hacer una tercera película de la serie, de acuerdo a una nueva entrevista con People. "Estaba con Anne Hathaway hace un par de semanas, parece que lo que queremos hacer 'Princess Diaries 3' en Manhattan", dijo Marshall. "Anne Hathaway esta embarazada, así que tenemos que esperar hasta que ella tenga el bebé y luego creo que vamos a hacerlo."
Aunque no hay nada concreto en quien va ser parte de este proyecto se espera que sea el mismo equipo de reparto y personal. Shonda Rhimes escribió la secuela "Los Diarios de la princesa 2" y Chris Pine respondió a la pregunta de un fan con respecto a una parte de la nueva película diciendo "¿Has estado leyendo mi diario ???"), entre otros miembros del reparto Marshall dice que es una posibilidad de que ellos sean parte de la secuencia.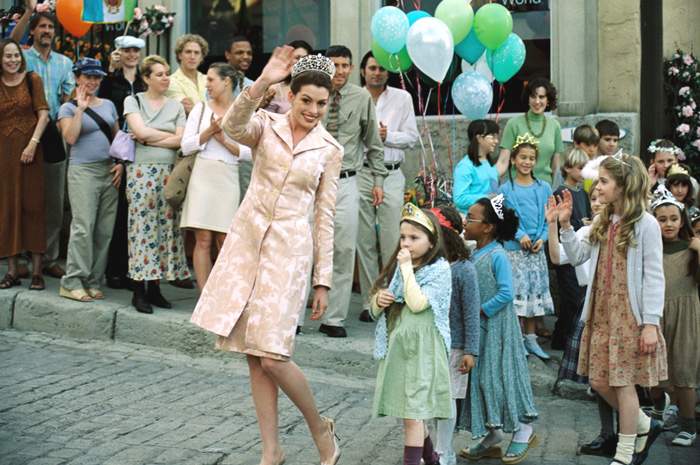 Vamos a hacer un pequeño resumen:
"Los diarios de la princesa" cuenta la historia de un adolescente tímida de San Francisco llamada Mia Thermopolis (Anne Hathaway). Mia paso de ser nadie a toda dama glamurosa, cuando su abuela la vista y le dice que ella es una princesa y heredera de la corona del pequeño país de Genovia. Con la ayuda de su abuela, la Reina Clarisse Renaldi interpretada por Julie Andrews, Mia fue preparada y entrenada para convertirse en una realeza.
La segunda película, subtitulada "El compromiso real", era todo acerca de cómo Mia perdería la corona si no se casaba ​​dentro un mes. Se termina con ella dando un discurso al parlamento donde cambia la mente de todos y hace cambiar la ley, Nicholas Devereaux (Chris Pine) es una de sus principales pretendientes, aunque él está más interesado en la corona de Mia. Pero cuando Nicholas se da cuenta de que ama a Mia, decide no seguir adelante con ella.
¿Cuál será la nueva aventura en la que se encontrará Mia en Los diarios de la princesa 3? Supongo que tendremos que esperar para averiguarlo.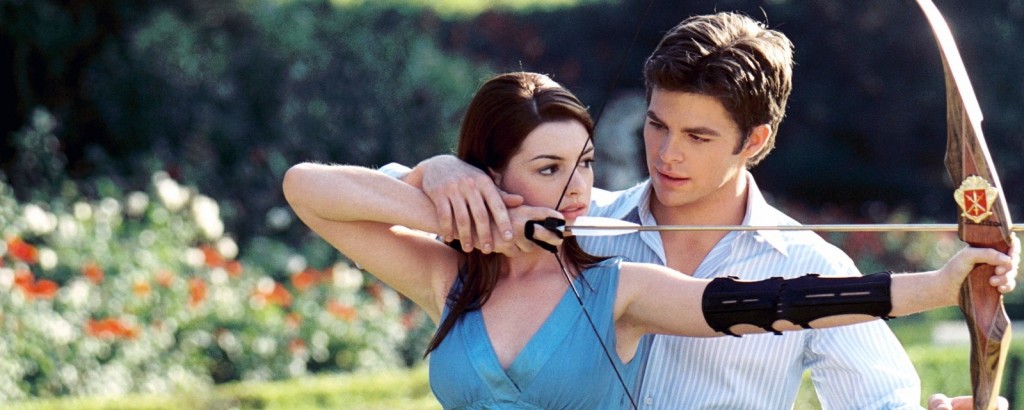 Anne Hathaway may soon be returning to Genovia.
"Princess Diaries" director Garry Marshall said that there are plans to make a third movie in the series, according to a new interview with People. "I was with Anne Hathaway a couple weeks ago, it looks like we want to do 'Princess Diaries 3' in Manhattan," Marshall said. "Anne Hathaway is very pregnant, so we have to wait until she has the baby and then I think we're going to do it."
Although no for sure word on who is going to be on this project hopefully it will is a similar cast and crew. Shonda Rhimes wrote the sequel for Princess Diaries 2 and Chris Pine answered to a fan's question regarding a part on the new movie by saying "Have you been reading my diary???"), among other cast members Marshall says it's a possibility they will part of the sequel.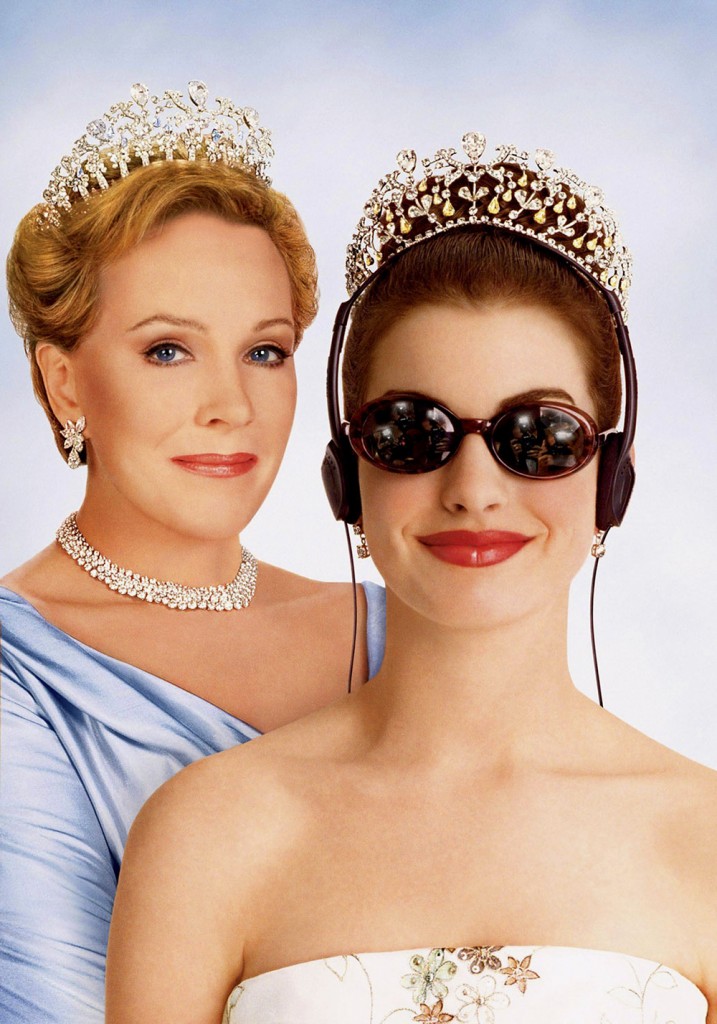 Let's do a quick recap:
The first Princess Diaries told the story of a timid San Francisco teen named Mia Thermopolis (Anne Hathaway). Mia went from blah to fab when she was paid a visit from her grandmother and is told that she's a princess and the heir to the crown of the small country of Genovia. With the help of her grandmother, Queen Clarisse Renaldi played by Julie Andrews, she was groomed and trained to become a royal.
The second film, subtitled The Royal Engagement, was all about how Mia would lose the crown if she weren't married within the month. It ended with her giving the Parliament a piece of her mind and changing the law, Nicholas Devereaux (Chris Pine) is one of her top suitors, though he is more interested in the crown than Mia. But when Nicholas realizes he loves Mia, he decides not to pursue her.
What new adventure will Mia encounter in the Princess Diaries 3? I guess we'll have to wait to find out.