Si esta buscando una manera para hacer que su negocio sobresalga entre sus competidores, tiene que preguntarse si ya ha dado el primer paso usando los medios sociales. Hoy en día, no es suficiente tener una pagina web de la empresa. Los medios sociales son una forma de mantenerse conectado con los clientes y hacerlos sentir como una prioridad. Actualizaciones de productos a través de medios de comunicación atrae los clientes para que aprendan mas sobre sus productos o servicios.
Los medios sociales permite a las empresas conocer personalmente a los clientes, y aprender acerca de sus intereses . Page Insights en Facebook ayuda a las empresas a ver el desarrollo de sus páginas y los datos demográficos sobre su audiencia . Esta herramienta también muestra cómo los clientes están respondiendo a sus publicaciones. Los clientes esperan que las empresas respondan cualquier pregunta o preocupación con rapidez , y los medios sociales les permite precisamente a hacer eso.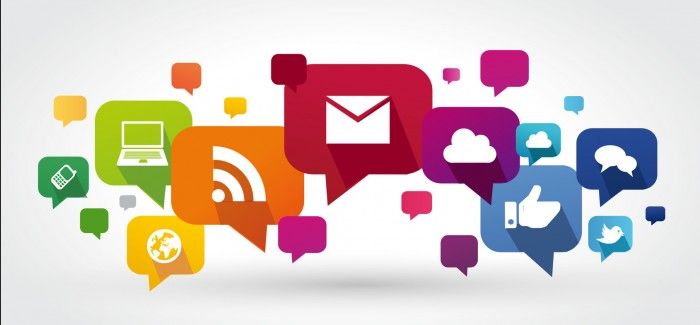 Competidores buscan maneras de demostrarle al publico su producto primero. Los medios sociales aumentan la competencia y se utiliza como una herramienta de mercadeo para atraer mas clientes. Al buscar palabras de clave que buscan los clientes, puede encontrar maneras de dirigirlos a su pagina.
Los medios sociales no solamente incluye actualizaciones de publicación y búsqueda de etiquetas , pero también es el contenido de fotos y videos. Vídeos a través de las redes sociales resumen todo lo que desea que sepa su cliente sobre su producto o servicio sin tener que decir una sola palabra. Los videos pueden tener muchas vistas y hacer crecer su negocio. Imágenes atraen mas la atención de los clientes que las palabras, y también crea más confianza. Los videos también sirven como preestrenos para el público que busca información sobre cualquier servicio o producto nuevo . Los medios sociales permiten a las empresas crear una fuerte atención al cliente y aumentar el conocimiento de la marca.
SOCIAL AND BUSINESS
If you are looking for a way to make your business stand out among your competitors, you have to ask yourself if you have already taken the first step by using social media. These days, it is not enough to have a company website. Social media is a way to stay connected to clients and make them feel as a priority. Updates on products via social media, engage customers to learn more about your products or services.
Social media allows businesses to get up close and personal with clients and learn about their interests. Page Insights on Facebook helps businesses understand their pages performance and demographic data about their audience. This tool also shows how clients are responding to your posts. Clients expect companies to answer any questions or concerns quickly, and social media allows you to do just that.
Competitors are looking for ways to get their product or service out to the public first. Social media increases competition and is used as a marketing tool to attract more clients. By searching for keywords that people are looking for, you can find ways to direct clients to your site.
Social media isn't just post updates and hash tags, but it is also photo and video content. Videos via social media resume everything you want a customer to know about your product or service without saying a word. Videos can go viral and make your business grow. Images attract customers more than words and also creates more trust. Videos are also teasers for audiences searching for information on any upcoming service or product. Social media allows businesses to create strong customer service and increase brand awareness.