MADY'S DANCE FACTORY – STUDIO WHERE YOU DANCE WITH YOUR HEART
Madeline Richmond es el directora de Mady's Dance Factory. La entrevistamos a principios de esta semana y compartió con nosotros un poco de su historia y por qué la danza es una gran parte de su vida. Mady también nos habló de su fábrica de danza y la inspiración que ella quiere que todos sus estudiantes sientan y transmitan no sólo en la danza, sino también a través de cada experiencia en su vida.
Madeline Richmond is the director of Mady's Dance Factory. We interviewed her earlier this week and she shared with us some of her history and why dance is such a big part of her life. Mady also told us about her dance factory and the inspiration she wants all of her students to feel and transmit not only in through dance but also through every single life experience.
CM: ¿Cuéntanos un poco más acerca de cómo se involucró con la danza?
Tell us a little bit more about how you got involved with dance?
Madeline Richmond (MR): Mis padres me pusieron en mi primera clase de baile de ballet cuando tenía 3 años de edad. Después de que mis padres murieron cuando yo tenía 7 años de edad, me costó encontrar una salida emocional para expresar el dolor que tenía por mi pérdida.
Hasta cuando redescubrí la DANZA, que pronto se convirtió en mi fuerza en medio de la debilidad. Mi pasión por diferentes estilos creció a medida que me sentía hundida en la técnica y el arte de la danza.
My parents put me in my first ballet dance class when I was 3 years old.  After my parents passed away when I was 7 years old, I struggled to find an emotional outlet to express the pain I was going through from my loss.
Until I rediscovered DANCE, which soon became my strength in the midst of weakness.  My passion for different styles grew as I became engulfed in the art known as dance.
CM: ¿Cómo su experiencia en las presentaciones de televisión la han formado a usted e inspirado a sus estudiantes?
How has your experience performing in Television shaped you and inspired your students?
MR: Mi experiencia en la televisión, así como los equipos deportivos de alto perfil me enseñaron el mundo profesional de la danza como he tratado de hacer crecer mi red de relaciones de negocios dentro de las comunidades de entretenimiento y deportes. La resiliencia, resistencia, disciplina, el compromiso y la lealtad son todas las características que he llegado a dominar durante mi trayecto en esta área. Animo y desarrollo estas mismas características dentro de mis estudiantes. Es una bendición ver los resultados en el crecimiento en los niños.
My experience on TV as well as high profile sports teams taught me the professional world of dance as I sought to grow my network of business relationships within the entertainment and sports communities.  Resilience, endurance, discipline, commitment and loyalty are all character traits that I mastered while in these arenas.  I encourage and develop these same traits within my dance students.  It is a blessing to see the results grow within the kids.
CM: ¿Cuál es su estilo favorito para bailar y por qué?
What is your favorite style to dance and why?
MR: Mi estilo favorito es Jazz Funk y Hip Hop. Ambos estilos son de alta energía con movimientos rápidos y un montón de expresiónes!
My favorite style of dance is Jazz Funk and Hip Hop. Both styles are high energy with fast movements and a LOT of expression!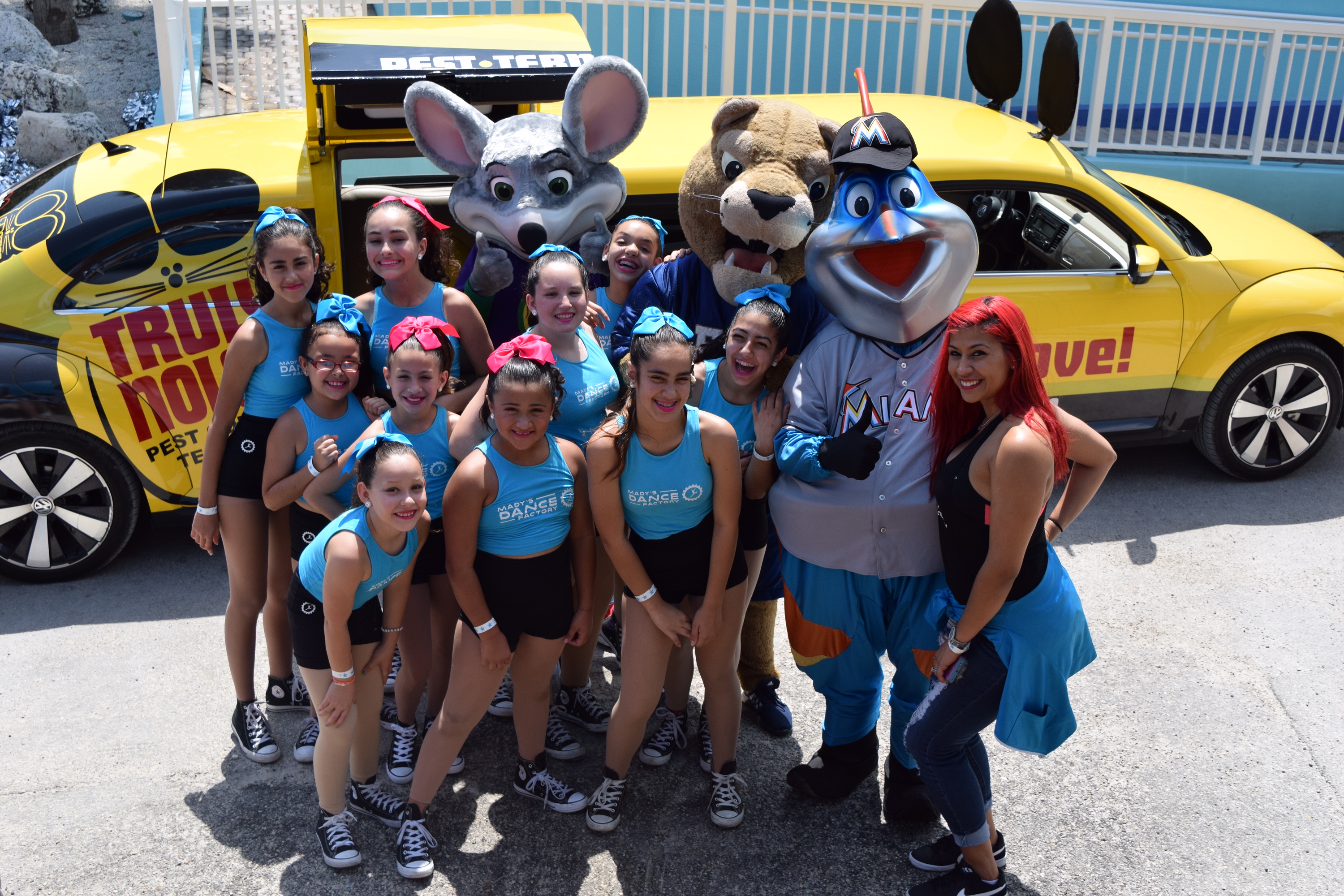 CM: ¿Qué la inspiró crear la fábrica de baile de Mady y por qué es diferente a otros estudios?
What inspired you to create Mady's dance factory and what makes it different from other studios?
MR: Siempre ha sido un sueño para mí dirigir mi propio estudio de baile. El año pasado, mi esposo y yo vimos una puerta abierta y ¡tomamos la oportunidad! Hasta ahora, todo va bien, y estamos agradecidos por las bendiciones. Somos diferentes que otros estudios por medio de nuestra atmósfera "familiar" (no hay actitudes o clichés negativos) y estamos involucrados con muchos programas de extensión comunitaria.
Los niños tienen una gran cantidad de oportunidades para llevar a cabo en diferentes ciudades del sur de la Florida donde muestran sus diferentes habilidades. Este primer año, algunos de los eventos en los que hemos participado fueron, el espectáculo de medio tiempo para los Miami Heat, el día del movimiento para Parkinson, la parada de Junior Orange Bowl, la carrera de color, la caminata por Alzheimer y Disney World. Mady's Dance Factory también apoya y colabora con organizaciones tales como His House para dar la misma oportunidad de expresarse a otros, como la que necesitaba yo cuando tuve problemas con la pérdida de mis padres.
 It has always been a dream of mine to run my own dance studio.  Last year, my husband and I saw an open door and ran to it jumping on the opportunity!  So far, so good, and we are thankful for the blessings!  We are different than other studios by way of our "family" atmosphere (no negative attitudes or clichés) and we are involved with many community outreach programs.
The kids have a lot of opportunities to perform throughout the local neighborhoods in South Florida and showcase their skillsets.  This first year, some of the events we participated in were the Miami Heat halftime show, the Parkinson's Moving Day, the Junior Orange Bowl Parade, the Color Run, the Alzheimer's Walk and Disney World.  Mady's Dance Factory also supports and collaborates with such organizations as His House to give the same chance at expression that I needed when I struggled with the loss of my parents.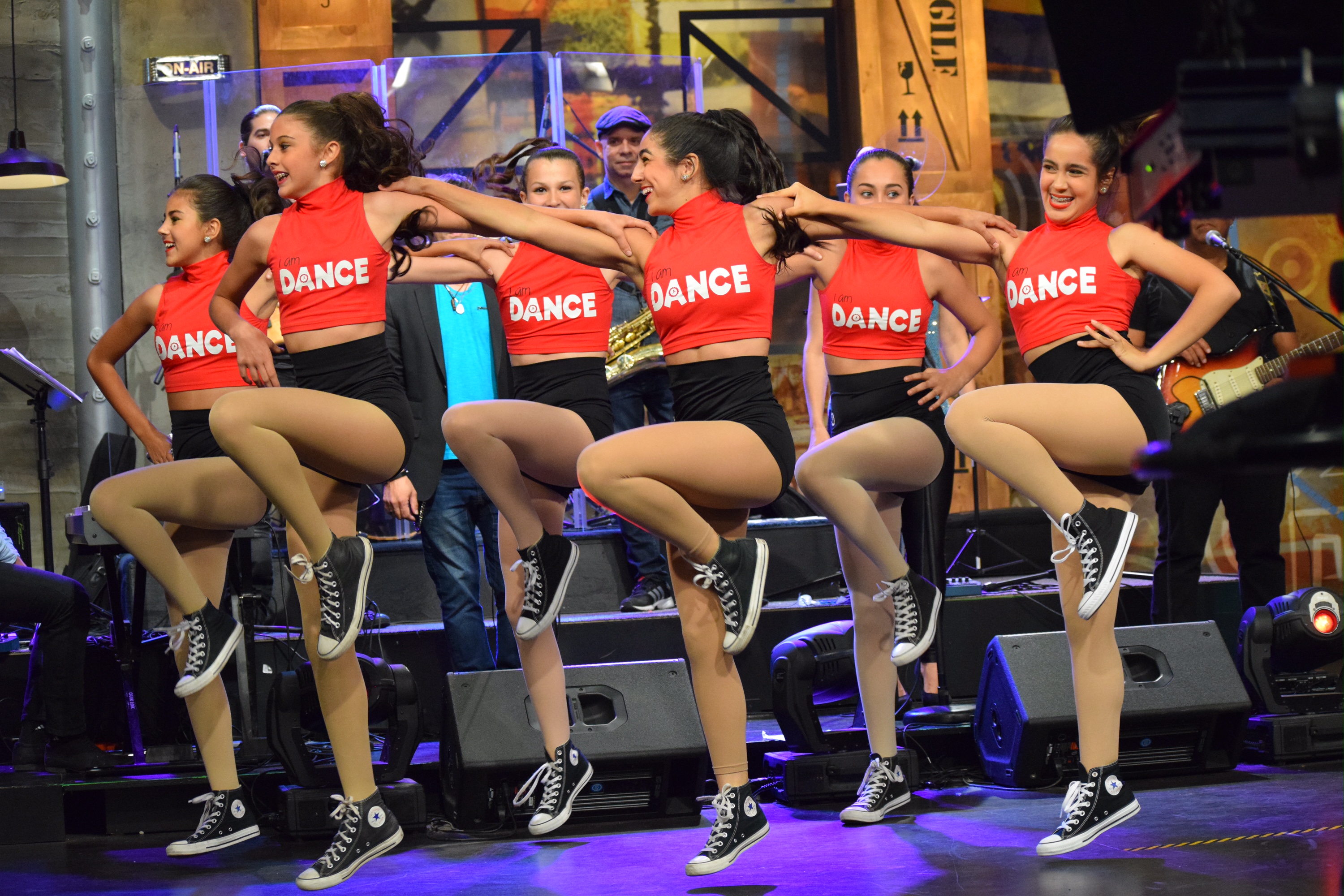 CM: ¿Dónde se ve usted y su estudio de danza en los siguientes cinco años?
Where do you see yourself and your dance factory five years from now?
MR: Como institución de baile conocida por su ambiente agradable y estimulante donde los niños pueden aprender una variedad de estilos de baile, y divertirse aprendiendo quienes son ellos en verdad.
As a dance institution known for its' friendly, uplifting environment where kids can learn a variety of dance styles and have fun learning who they really are.
[yt4wp-video video_id="dbPtG5PYpvg"]