En tu gran día tu quieres transmitir un mensaje, pero ¿que exactamente quieres que ese mensaje diga de ti y tu estilo? La selección del  adorno para el cabello puede ser casi tan difícil como la elección del vestido. Puedes elegir desde una lujosa corona a simples pinzas para el cabello con pedrerías. Tal vez una diadema con cristales sea más tu estilo. ¿La celebración será más informal? Entonces tal vez una peineta con estilo floral o incluso flores frescas podría ser lo que estés buscando.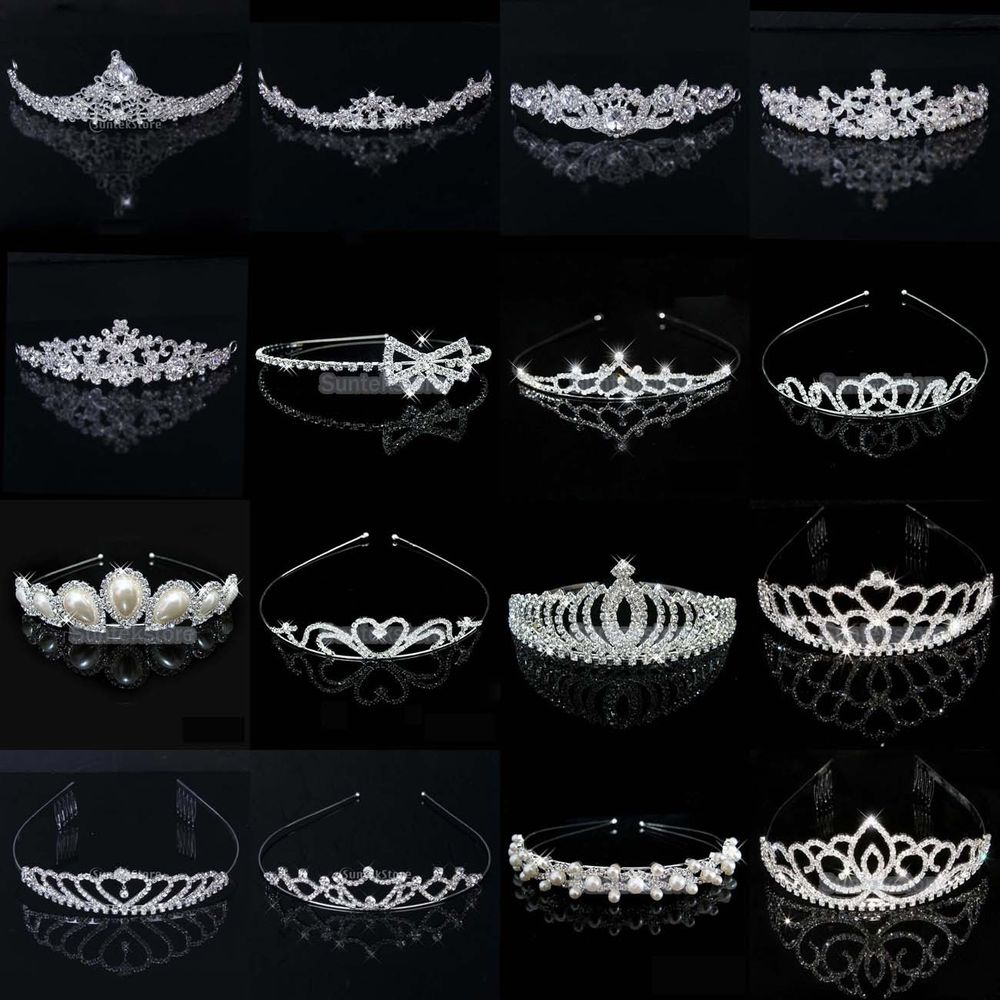 También debes tener en cuenta tu color de cabello cuando vayas a comprar los accesorios. El plateado no va a lucir tan bien en el cabello rubio, es mejor pensar en usar un tono dorado. Las pedrerías y las perlas lucen fabulosas en el cabello oscuro.
Atrás han quedado los días de usar velo para caminar hacia tu futuro esposo en al altar. Claro esta, si te encanta esa tradición usa el velo, pero la mayoría de las novias están optando por no usar velo. Es "tu" día, crea tus propias tradiciones. Solo recuerda disfrutar cada momento de este día especial junto a tu nuevo esposo.
BRIDAL BLING FOR YOUR BIG DAY
On your big day you want to make a statement but what do you want that statement to say about you and your style?  Picking your headpiece can be almost as difficult as picking your dress.  You can go with anything from a fancy tiara to simple rhinestone bobby pins.  Maybe a crystal studded headband is more your style.  Are you having a more casual affair?  Then maybe an enamel plated flower hair comb or even fresh flowers is more what you are looking for.
Also consider your hair color when purchasing your bridal accessories.  Silver may look harsh in very blonde hair so you may prefer to go with a gold tone.  Rhinestones and pearls look fabulous in dark hair.
Gone are the days of the blusher veil to cover your face while walking down the aisle towards your groom.  By all means if you love this tradition then stick with it, however most brides are going away from this.  It's 'your' day, make your own traditions.  Just remember to enjoy every moment of this special day with your new husband.