LABIAL AQUA LAQUE LÍQUIDO EDICIÓN BOURJOIS ROUGE
El lápiz labial líquido de Aqua Laque edición Bourjois Rouge es básicamente mitad labial que mancha y mitad brillo de labios. Tiene una sensación de suave en los labios y es muy brillante, dando el aspecto de labios húmedos. Su fórmula no pegajosa con un alto pigmento lo hace quedarse como una mancha, incluso una vez que el brillo se desvanece, lo cual hace este lápiz labial híbrido. Está disponible en ocho tonos mas que todo rojos y rosas, y otros un poco mas naturales.
Lo único que si tienen es un poder hidratante de 10 horas que le da a los labios una sensación de hidratación. El aplicador es estándar, no demasiado fuerte/duro, y perfecto para una aplicación precisa. Este producto tiene un paquete elegante que tiene el color del producto en la tapa del lápiz labial líquido de modo que no es necesario adivinar qué color está mirando. El lápiz labial de líquido Aqua Laque edición Bourjois Rouge está disponible en la mayoría de las farmacias entre $ 10-18 por lo que también lo hace una compra razonable. ¿Lo has probado? Déjanos saber que piensas al respecto.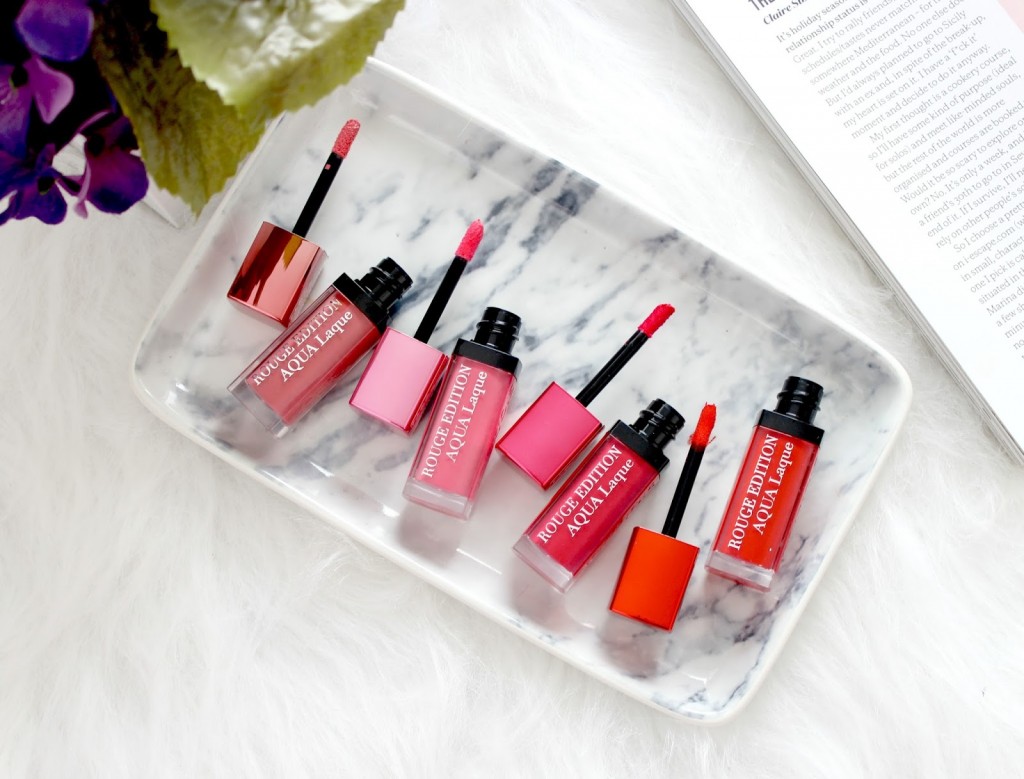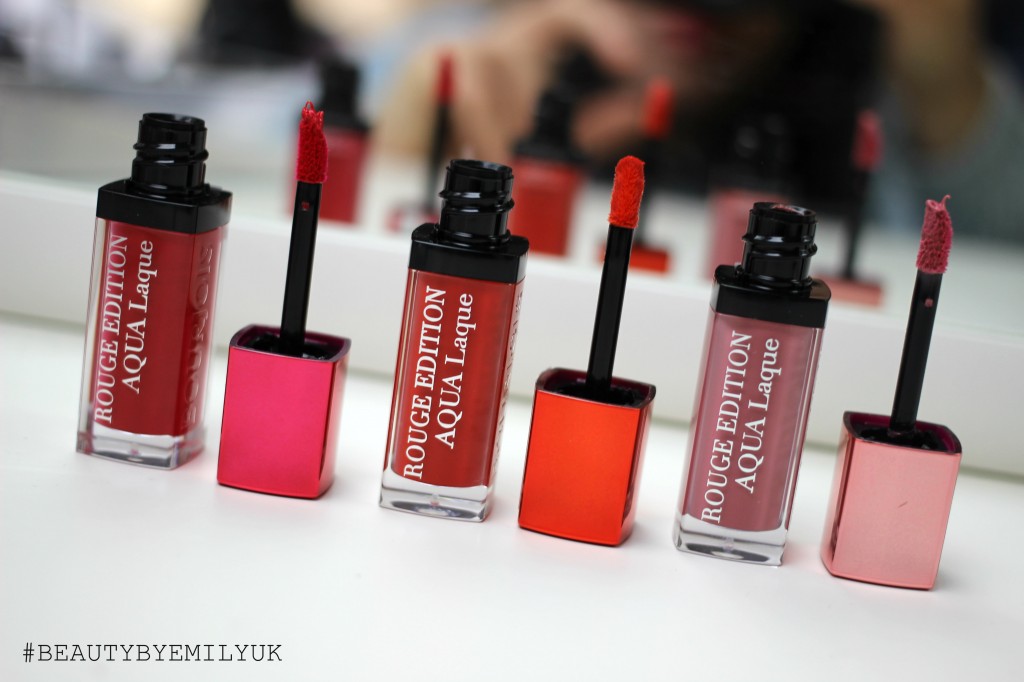 BOURJOIS ROUGE EDITION AQUA LAQUE LIQUID LIPSTICK
Bourjois Rouge Edition Aqua Laque Liquid Lipstick is basically a half lip stain and half lip-gloss. It has a light feeling on the lips and is very shiny with a high gloss, looking like wet lips. It's no stick formula with a high pigment so it's more of a stain even once the shine fades, making it more of a hybrid. It's available in eight shades ranging from mostly reds and pinks, some very sheer.
The one thing they do have is a super 10-hour hydrating power to leave the lips feeling moisturized. The applicator is a standard doe foot, not too stiff, and great for precise application. This product has a sleek package that has the color of the product right on the liquid lipstick cap so there is no guess work in what color you are getting. Bourjois Rouge Edition Aqua Laque Liquid Lipstick is available in most drugstores for between $10-18 making it a reasonable purchase too. Have you tried it? Let us know what you thought about it.
Author: Tracy Calvino