In the past year, we have all been witness to the complete collapse of the event industry around the world, that has left global brands searching for new ways to be able to reach clients without risking the spread of Covid. Many have turned to large scale virtual gatherings online and virtual tours but when you are looking to buy a luxury item like a Ferrari Roma, you really want to be able to touch it, feel it, and drive it to be sure of your decision.
Ferrari of Fort Lauderdale played host to a special weekend of luxury in true Ferrari fashion where covid precautions were the first priority. The special, invitation-only, fête is setting the standard of what the future of luxury events should look like until everyone gets their Covid vaccine and booster shots.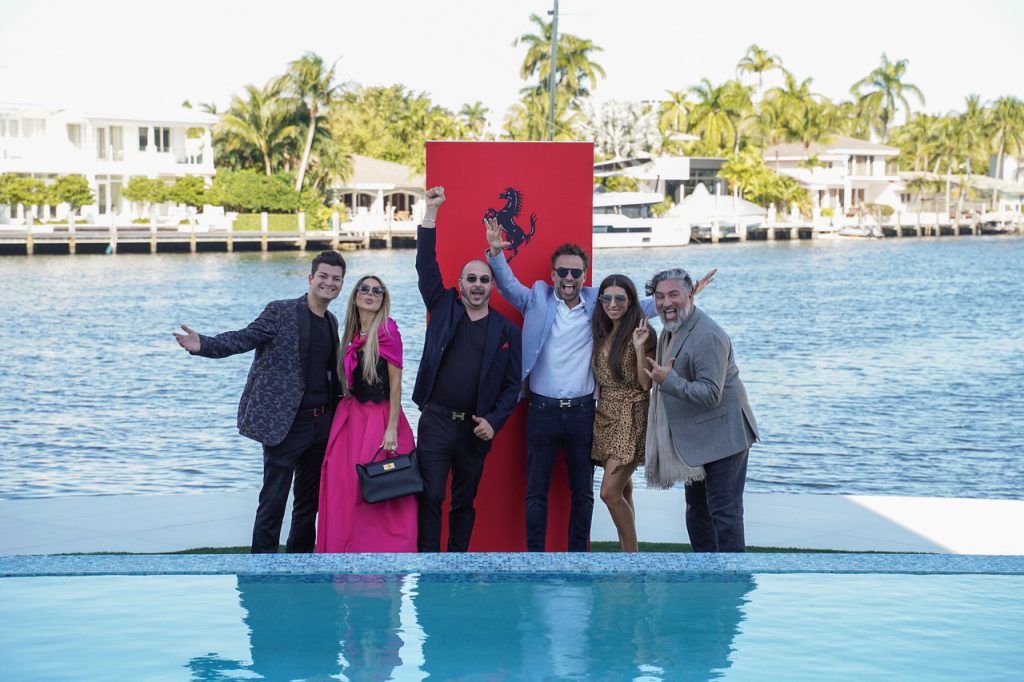 The first step of the check-in process was making sure everyone had tested negative for Covid as a part of the registration procedures. As a second step guests were required to wear masks and use the hand sanitizing stations that started from valet to registration to living room and in every corner throughout the event. One of the most important pieces in the puzzle of a successful Anti-Covid event was the careful selection of the $18 Million dollar waterfront estate that exuded luxury with sweeping views of the water but most importantly, it was completely in the open air.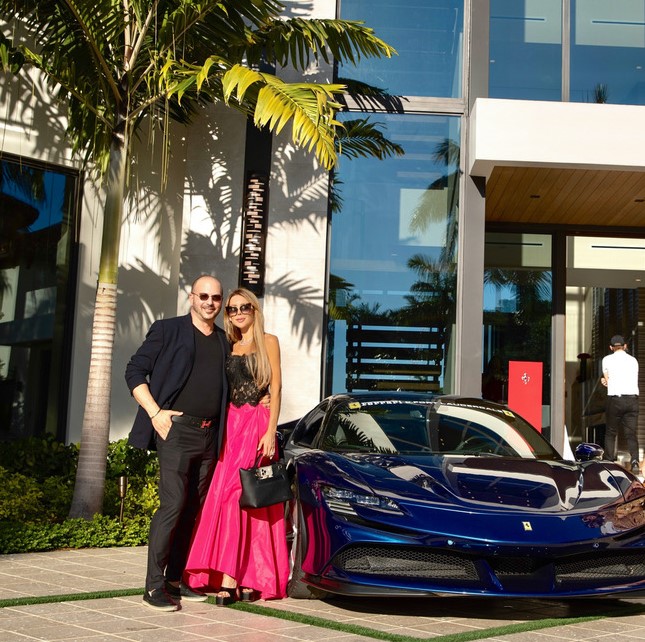 The completely retractable glass walls converted the home into an open-air estate that became the perfect indoor/outdoor setting where guests were able to finalize their selection of Ferrari tailor-made, custom, interior, and paint options in the luxury of the Atelier personalization center. Guests were slotted into small groups of 6-8 people per hour so that social distancing requirements could be easily followed throughout the day. In true Ferrari lifestyle, the highlight of the event was the U.S. driving debut of the Ferrari 812 GTS and the SF90 Stadle, that only Ferrari of Fort Lauderdale was able to make available for the enjoyment of their clients.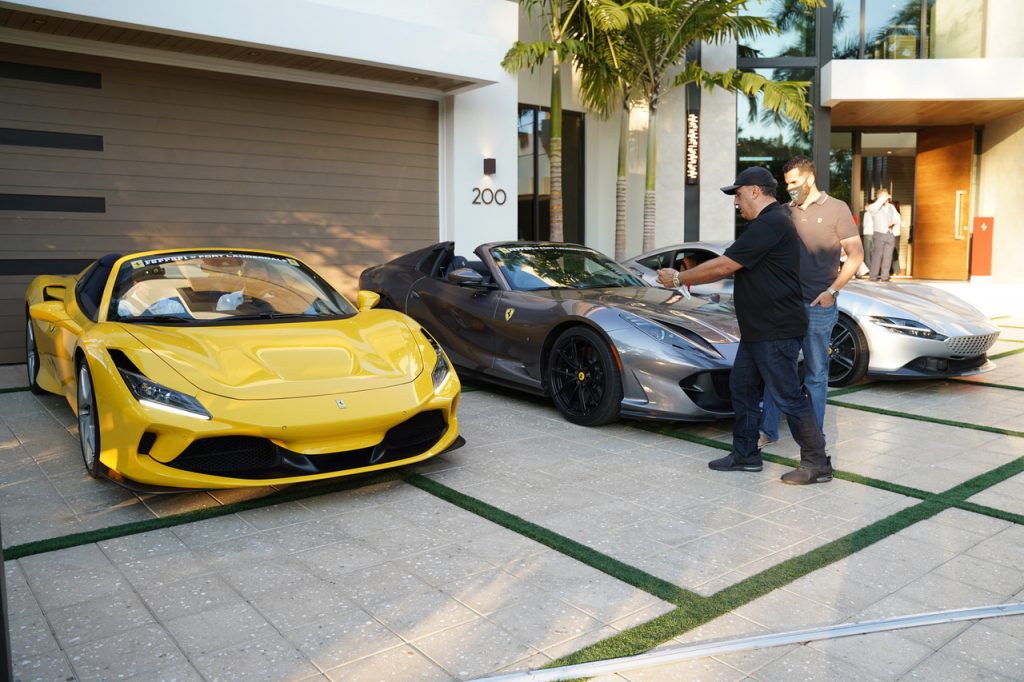 "For almost a year, our clients have been requesting a Ferrari driving event. Until recently, we were not prepared to do so safely. With recent advancements in technology, we found a way to allow our clients a safe experience where they can enjoy driving the newest Ferrari models in the open sunshine of South Florida. This is really the first time we have hosted an event like this since last winder and our biggest concern was the safety of our staff and clients. It is extremely important for us to be able to bring our clients together to experience these spectacular Ferraris, first-hand. All-in-all it was a major success." commented Garrett Hayim, President of Ferrari of Fort Lauderdale.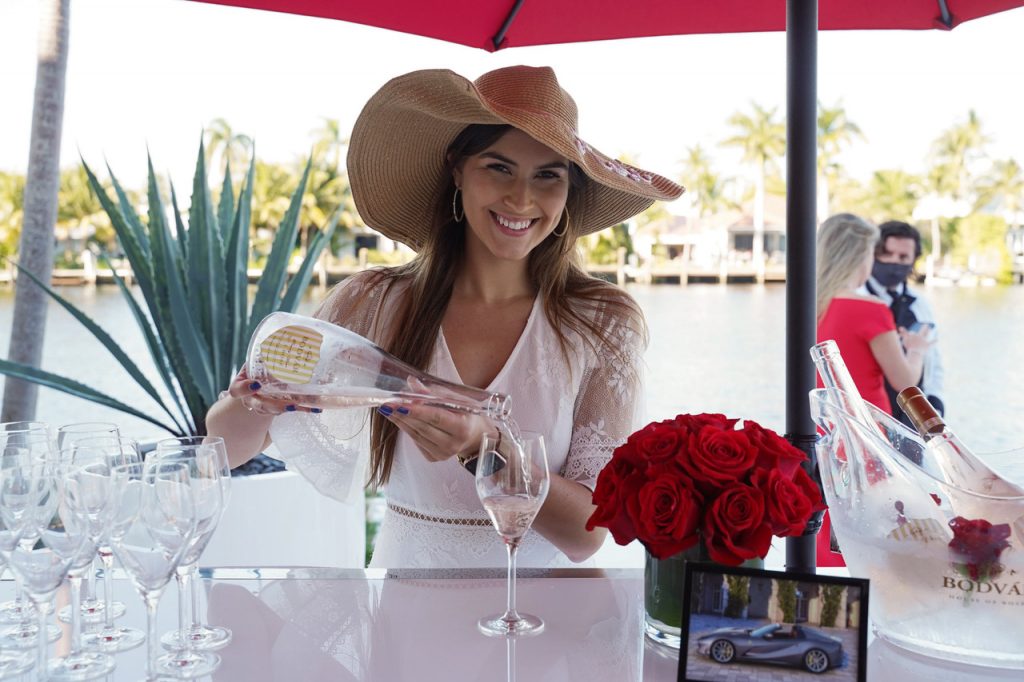 The exclusive guest list included Grammy award-winning recording artist Luis Enrique and select clients that are currently awaiting the arrival of their vehicles. As a part of the post-driving experience, guests were received in grand scale sophistication, by sipping  Bodvár House of Rosé and Antinori Super Tuscan wines while touring the waterfront estate and enjoying butler passed canapés.
As a parting gift, renowned NY artist "Man of Wire" – Skye Ferrante was flown in to create Ferrari-inspired wire sculptures and portraits of guests for them to take home. This show of the true Ferrari Lifestyle in the lap of luxury left nothing to the imagination and everyone wanting more.