Tiffany has unveiled Blackpink's singer Rosé as its new brand ambassador, in the first bold move in image under the house's new LVMH management team.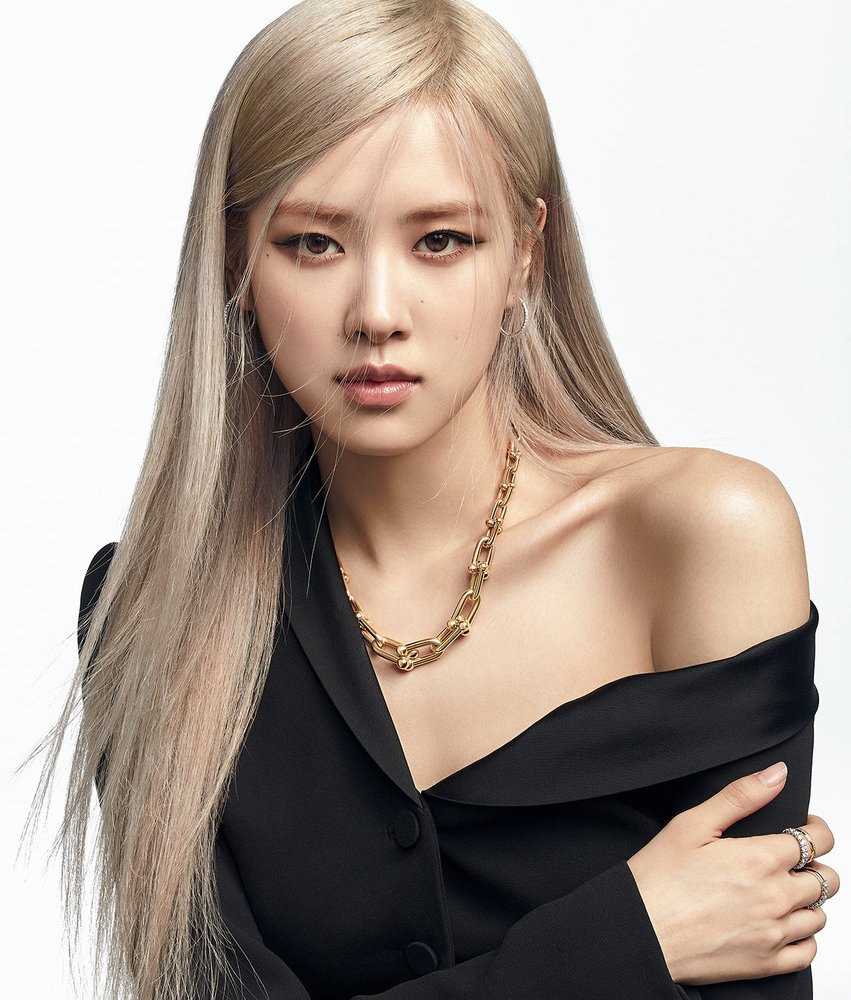 The Korean-born star will make her debut this Friday wearing the jewelry brand's new Tiffany City Hardwear collection.
"I've always loved wearing Tiffany jewelry. To be part of an iconic brand that has been part of my life for a long time makes it that much more special to me. I am very honored and excited to be a part of the Hardwear campaign and I can't wait for everyone to see it," said the singer, born Chae-Young Park.
Tiffany City Hardwear is based on a 1971 bracelet from The Tiffany Archive and debuted in 2017. Its new campaign highlights the collection's gauge links and industrial shapes. Rosé is seen wearing the collection's graphic 18k yellow and rose gold links accented with pavé diamonds, as the campaign underlines the new strategy of boosting the presence of Tiffany, a brand historically associated with silver, in gold jewelry.
Already this year, Rosé has been photographed wearing chain necklaces from the Hardwear collection while promoting her solo singles – 'On the Ground' and 'Gone.'
Her selection by Tiffany also indicates how important the Asian millennial market is to the New York jeweler. Blackpink is the highest charting Korean group on Billboard Hot 100. Blackpink even set two Guinness Book of Records for most-watched videos within the first 24 hours of release; while the blond, New-Zealand born but Australian-raised Rosé holds the same record as a soloist.
Somewhat curiously, Rosé is already global brand ambassador for Yves Saint Laurent, the largest French fashion house in the Kering luxury group, LVMH's biggest rival. A fellow member of the group, Jisoo, is a global ambassador for the leading French fashion house within LVMH, Christian Dior, and featured in the launch of its Bobby Bag.
Founded in New York City in 1837 by Charles Lewis Tiffany, the American jewelry house boasts more than 300 retail stores worldwide and a workforce of more than 13,000 employees.
After protractive negotiations and a legal battle in American courts, LVMH completed the acquisition of Tiffany in January for $15.8 billion.