Chotto Matte hosted a "Creative Cocktails" art reception to launch a new exhibition by Miami artist Gustavo Oviedo, during Miami Art Week.
Gustavo Oviedo, who created the iconic original mural at the famed Nikkei restaurant under the creative direction of gallerist Marcel Katz of The Art Plug, presented new works that embrace the beauty of the natural world while also highlighting its vulnerability. 
Inspired by the graffiti art genre, his work employs a bold use of color and graphic design elements, and encourages a call-to-action for environmental preservation.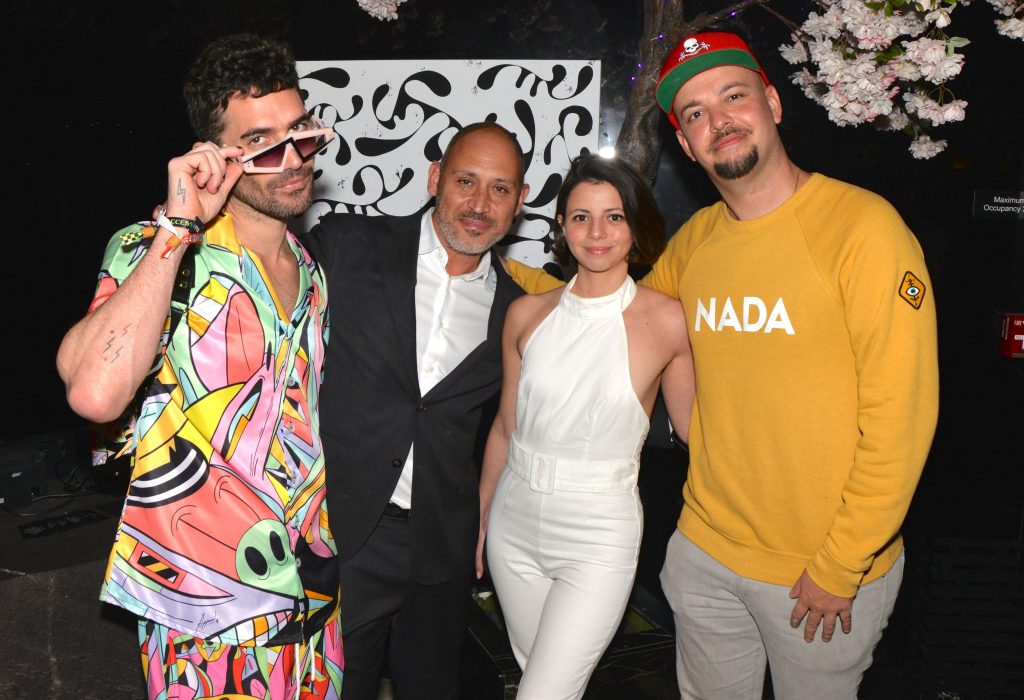 The Tropical Osmosis – a white, frothy adult beverage that was the first in a series of "Creative Cocktails" at Chotte Matte — was the libation of the night, made with Código 1530 Blanco, Mezcal, ancho chili, ginger honey syrup, egg white, cream, club soda and sweet-tart kumquat.
Adding to the merriment were the Chotto Lates — fanciful performance artists dressed in custom costume that translates Oviedo's art into a 3D experience. 
Chotto Matte is a globally recognized culinary brand, renowned for its elevated take on Nikkei cuisine and modern mixology. In addition to Miami, Chotto Matte has a flagship restaurant in London, England, and a location in Toronto. It will continue its global expansion in 2022 with new restaurants in San Francisco, Doha, and Riyadh.