Global powerhouse Maluma is launching the fall fashion collection of Royalty by Maluma, available for men and women exclusively at Macy's in partnership with Reunited Clothing .  This eponymous capsule collection was inspired by Colombia, Maluma's home country, his music and his fans. Royalty by Maluma encompasses sophisticated and innovated designs with an influence of Maluma's fashion journey throughout his life.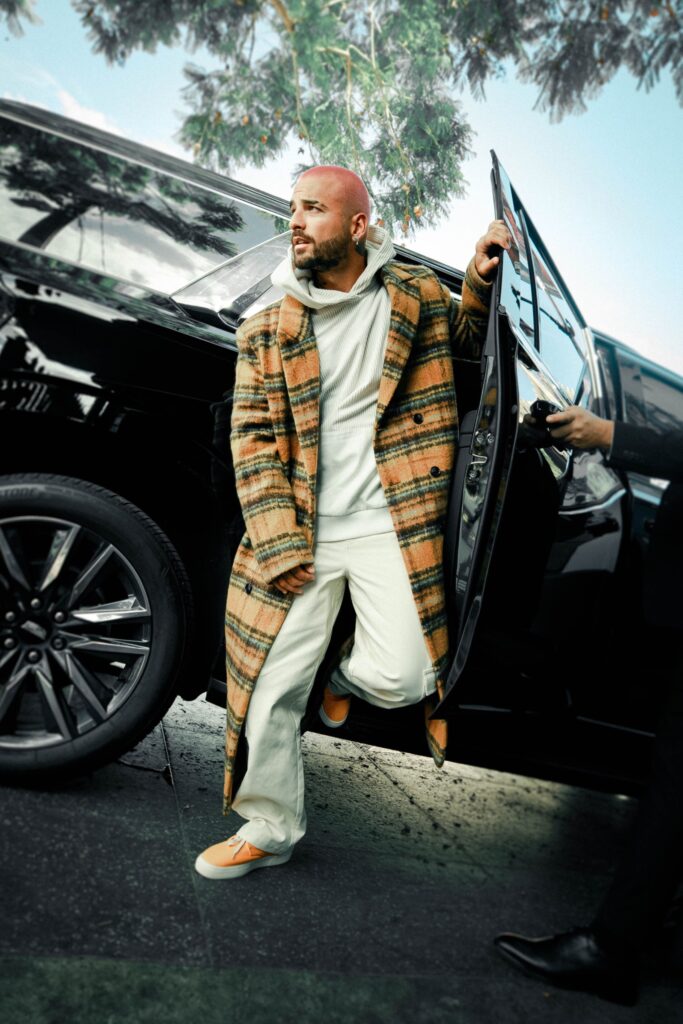 The fall capsule collection, and the artist's third and final one available at Macy's, is one without boundaries or rules that features suiting, dresses, wrap skirts, blazers, sweaters and coats are unisex, creating a fluid appeal. Available in sizes XS to XXL with prices ranging from $69.50 to $249.50 shop Royalty by Maluma now on
macys.com
, Macy's mobile app and at select Macy's nationwide. Maluma and Chief Creative Officer, Hilda Batayneh focused on expanding their design philosophy and presenting masculine/feminine elements into each set.
"Through my fashion journey in Milan and Paris and watching my risk-taking designer friends, I was inspired to create a collection that would break fashion traditions for everyone,
" says Maluma.
Royalty by Maluma's first collection launched while Maluma was touring. When asked how it feels to see his fans wearing his designs to his concerts, Maluma responded: "Seeing all my fans wear my designs during my European and United States tour, I feel very honored and grateful." For Maluma, designing is a form of art and expression, and this journey won't end here for Royalty by Maluma.
"From the onset of our partnership, Maluma made it very noticeably clear he wanted his personality to shine through the collection in every sense of the word. From the spring collection that launched with bright vibrant prints and crystals and pearl trims to the fall collection that had pinstripes and suspenders, every piece was something that Maluma was excited about creating and wearing himself. He was also very intentional in that he wanted to make sure there was a common thread from the spring to the fall collection and that he created a full lifestyle collection that could be interchanged, mixed and matched and live on beyond this season or the next," says Batayneh.