The House Arrest VIP Brunch debuted Anna's most recent art collection, the Correction Collection, during Art Basel, presented by BFY Media and
The Stretch Gallery
in Miami.
The brunch featured Anna Delvey the former New York socialite who was convicted of fraudin 2019.
BYF Media
showcased Anna Delvy's exquisite "Correction Collection" at an opulent VIP  
brunch on Sunday, December 4, 2022, at the South Beach Beer Garden, located at 13th and West in Miami Beach, FL. Guests enjoyed complimentary libations of Strawberry Orange Mimosa Sparkling Blonde Ale and South Peach Shandy Sparkling Ale, all while admiring Anna's splendid artwork Anna's captivating work, now showcased while she is on house arrest and unable to use social media, offers a rare opportunity for patrons to acquire her vivid artistry and gain insight into her unique experience and creative vision.
At the brunch, a portion of the proceeds from the sale of her artworks was generously donated to T1D Racers; a worthy cause that works to empower children and young adults with Type 1 diabetes to experience the thrill of go-kart racing at a high level. By doing so, they are able to defy the odds and realize their dreams. Anna Delvy has a luminous history of awe-inspiring art exhibitions that have attracted tremendous admiration and ardent
enthusiasm from the artistic realm. Crafting her work with unwavering dedication since her detainment, she is now launching a memoir initiative and furthering her artistry to contribute to the reform of the criminal justice system.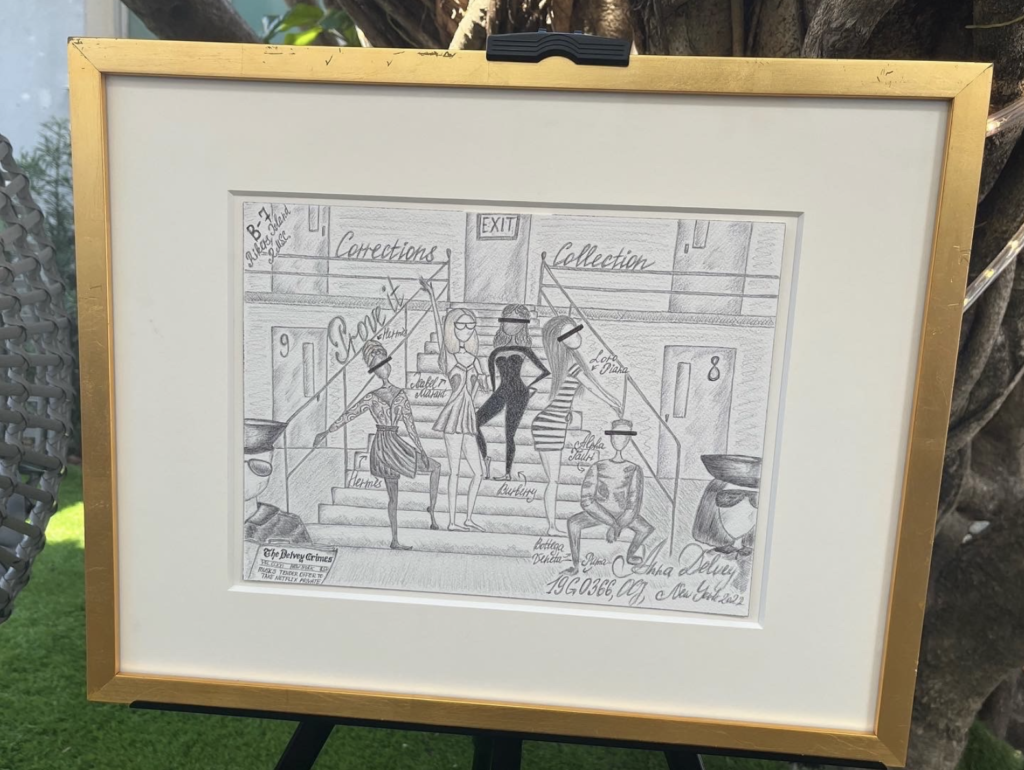 The BFY Media
Founder,

Peter
Groverman,
marveled at the remarkable
talent of Anna Delvy, remarking that it was easy to forget that she was a trained artist. These special pieces carry with them a captivating story – they include her prisoner identification and cell number from where they were originally sketched. With her unwavering dedication to improving her artistry and supporting other artists, Anna Delvy was the perfect choice to take on this project.
These pieces embody Anna's sophisticated craftsmanship and heat of emotion, making them truly mesmerizing.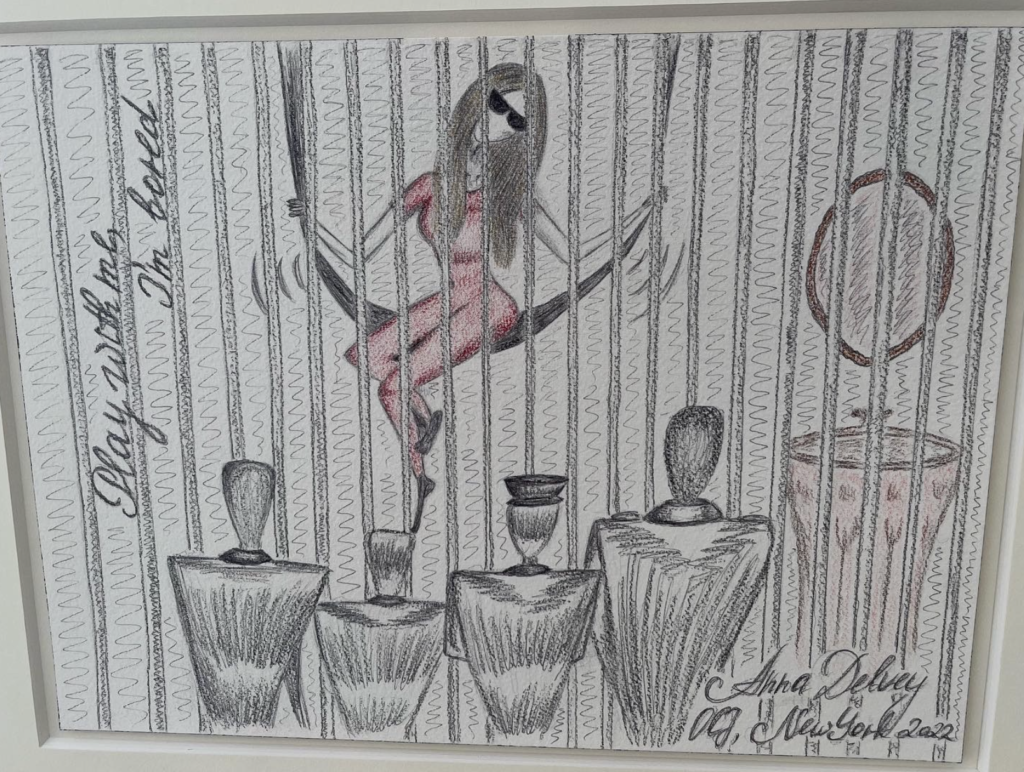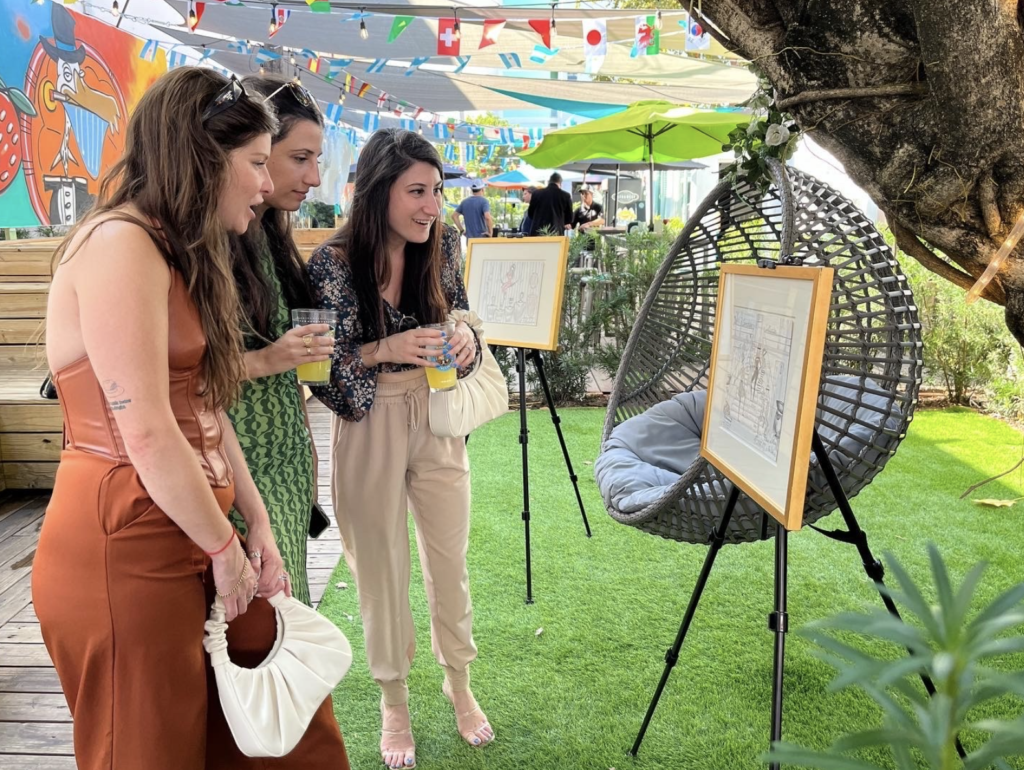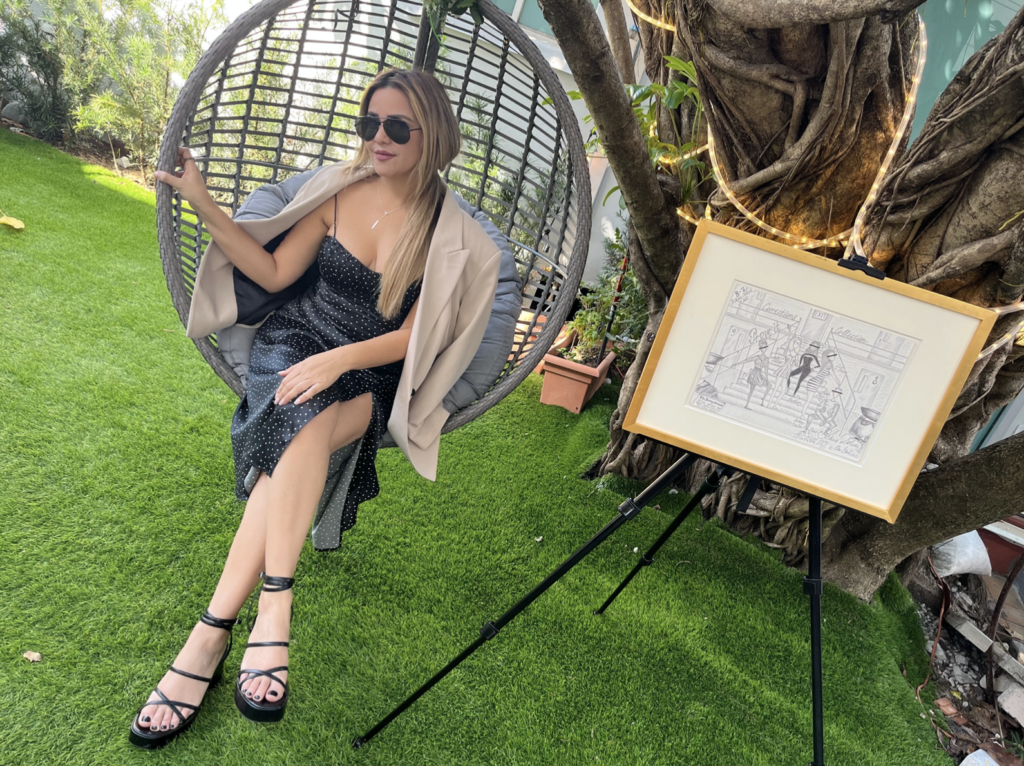 Author- Ramsel Aguilar @Ramselalamode