ROSADO ORO ES EL COLOR DEL 2017 DESDE ACCESORIOS HASTA EL CABELLO
Quizás ya sepas que el oro rosado es el color del 2017, desde protectores para los celulares hasta las joyas. Ahora esa tendencia se ha extendido a color de cabello! Es la tendencia de color más usada ya que es un color más suave, más sutil que las tendencias de colores brillantes de los últimos años. Puedes teñirte todo el cabello o simplemente hacer iluminaciones. Puedes tenerlo suave y dulce o ir un poco más atrevida y punk. Iluminaciones de este color lucen casi naturales, lo cual es una ventaja para aquellos que quieren añadir un toque de color pero quizás debido a su ambiente de trabajo no pueden. Asegúrese de escoger un colorista con experiencia para que puedan ajustar el tono de acuerdo a tu tono de piel y que te hagan ver aun mas bella.
Si quieres probar esta nueva tendencia busca algunas fotos en el internet para que le lleves a tu estilista. De pronto diferentes ideas de los tonos que quieres, para que te guíen en la dirección correcta de acuerdo a tu tono de piel y color de los ojos. Trata de reunirte con tu estilista antes de tu cita para que sepan exactamente lo que estas interesada en hacer y tener tiempo para planear. La adición de un color audaz es un proceso de transformación y se debe dar mucha consideración en cuanto a la cantidad de tiempo que se necesita no sólo para teñir el pelo, pero de colorar si es necesario en caso de que se trate de cabellos oscuros. Dependiendo de la frecuencia con que se lava el cabello el color tendrá una duración de aproximadamente seis semanas. Cuando se desvanece quedara en un tono rubio. Al igual que con cualquier color se puede extender el color con el uso de un champú y acondicionador de color sin sulfato. Asegúrese de utilizar siempre un enjuague con agua fría cuando se lave el cabello para cerrar las cutículas, además de que le dará más brillo. También puede añadir un poco de color a su champú para extender la vida de su color. Sólo pregúntele a su estilista por un poco de color extra para para poder mezclar.
Así que se audaz y únete a la tendencia de color oro rosado!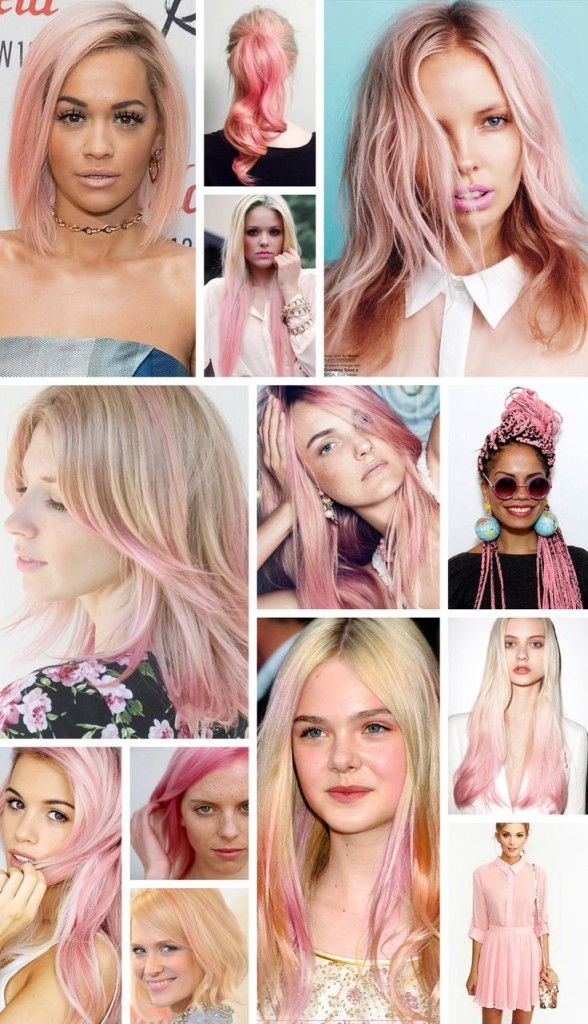 ROSE GOLD IS THE COLOR FOR 2016 FOR EVERYTHING FROM ACCESSORIES TO HAIR
You may already know that rose gold is the popular color for 2016 for everything from phone cases to jewelry. Now the trend has stretched to hair color! It's the most wearable color trend around since it's a softer, more subtle color than the bright color trends from years past. You can dye your entire head or just do streaks. You can have it soft and sweet or go a little more edgy and punk. Rose-colored streaks will look almost natural, which is an advantage to those who want to add a hint of color and aren't able to due to their work environment. Make sure to pick an experienced colorist so they can adjust the hue for your skin tone and make it look stunning.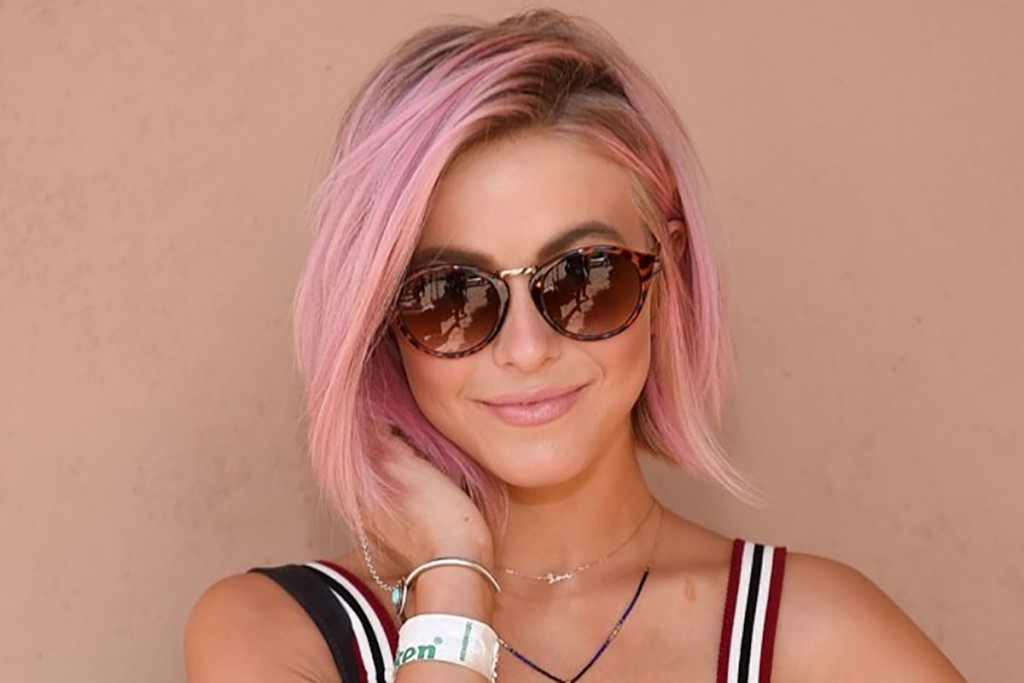 If you want to try this new trend gather some pictures from the Internet to take to your stylist. Maybe different ideas of the shade you want, so they can guide you in the right direction for your skin tone and eye color. Try to meet with you stylist prior to your appointment so they know exactly what you're interested in doing and have time to plan. Adding a bold color is a transformation process and should be given much consideration as far as how much time it will take to not only color the hair but bleach if needed in case your hair is a darker color. Depending on how often you wash your hair the rose gold color will last approximately six weeks. When it fades it will leave you with a tone of blonde. As with any color you can extend it by using a color specific shampoo and conditioner without sulfate. Make sure to always use a cold rinse when you wash your hair to close the cuticles, plus that will give you extra shine. You can also add a little bit of the actual color to your shampoo to extend the life of your color. Just ask your stylist for a little extra color to do that with.
So be bold and join the color trend with some rose gold tresses!