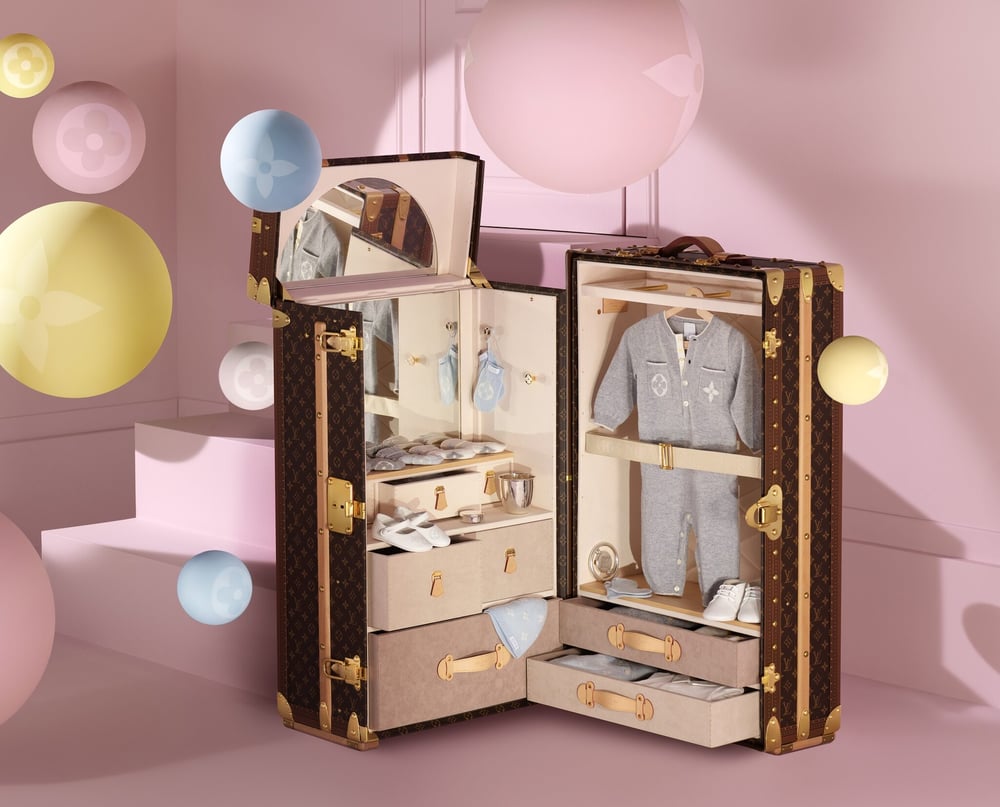 Surprising as it may seem, Louis Vuitton had never ventured into children's fashion until now, although it has often addressed childhood as a theme, in some of its advertising campaigns or by creating toys. But the luxury label has now entered the fray, dropping a first collection dedicated to new-born babies that will be available at select Louis Vuitton stores and on the label's e-shop in March 2023.
The collection consists of a complete range of clothes and accessories for infants from three to 12 months of age, from daily wear to special-occasion outfits. It includes knitted rompers and onesies, bodysuits, pyjamas, coordinated sets, dresses, knitwear, and double-sided cashmere hooded coats. On the accessories front, there are socks, hats, bibs, shoes and slippers.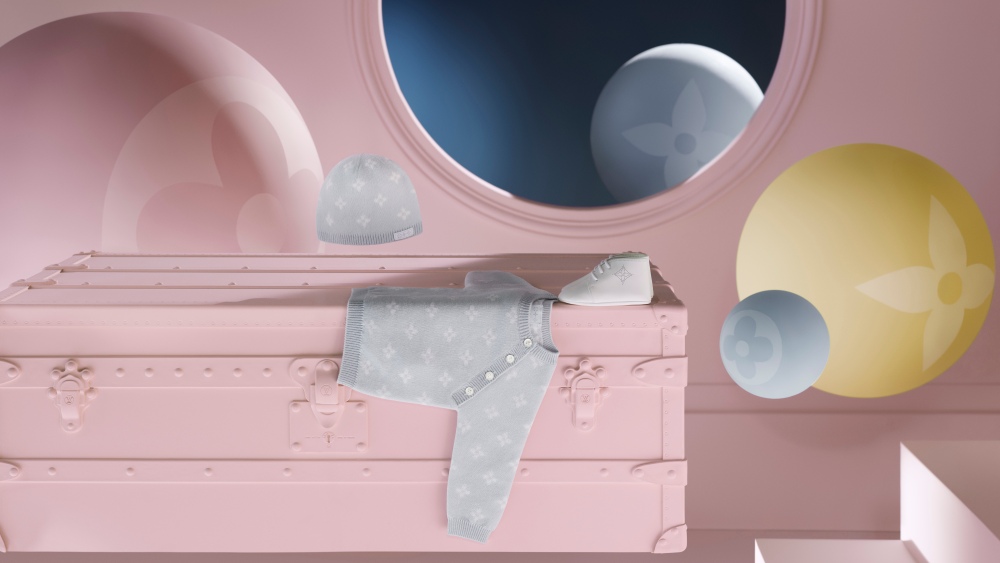 The garments are decorated with flowers and a mishmash of the label's signature monogram logo, and are made in cosy materials in a range of soft hues, like milk white, sand beige and muted greys, livened up by yellow and pastel accents. In addition, the collection features a series of children's objects, like a teddy bear, a silver tumbler, a rattle, blankets, travel bags and a toiletry bag. Plus of course the iconic Louis Vuitton trunk, transformed into a children's wardrobe.
The collection has been developed in-house. Special attention was paid to details like mother-of-pearl buttons, embroidered motifs, decorations and jacquard patterns. The fabrics are all carefully selected, and include organic cotton, certified leather, and cashmere and wool from suppliers committed to animal welfare, according to Louis Vuitton. No indication has yet been given about prices.

"This range dedicated to new-born babies reinforces the emotional connection between Louis Vuitton and its customers, as each symbolic moment becomes a lifelong memory," said Louis Vuitton in a press release.
This first foray into childrenswear signals the intention of the LVMH group's flagship label to diversify into a high-potential segment, while strengthening its links with parents-customers and expanding its clientèle to include future generations.