Lo más difícil de planear un buen viaje, es planificar el presupuesto y el tiempo. Si quisieras viajar pronto con poco dinero y poco tiempo, créelo o no, ¡California es el mejor lugar para hacerlo!
Walk of Fame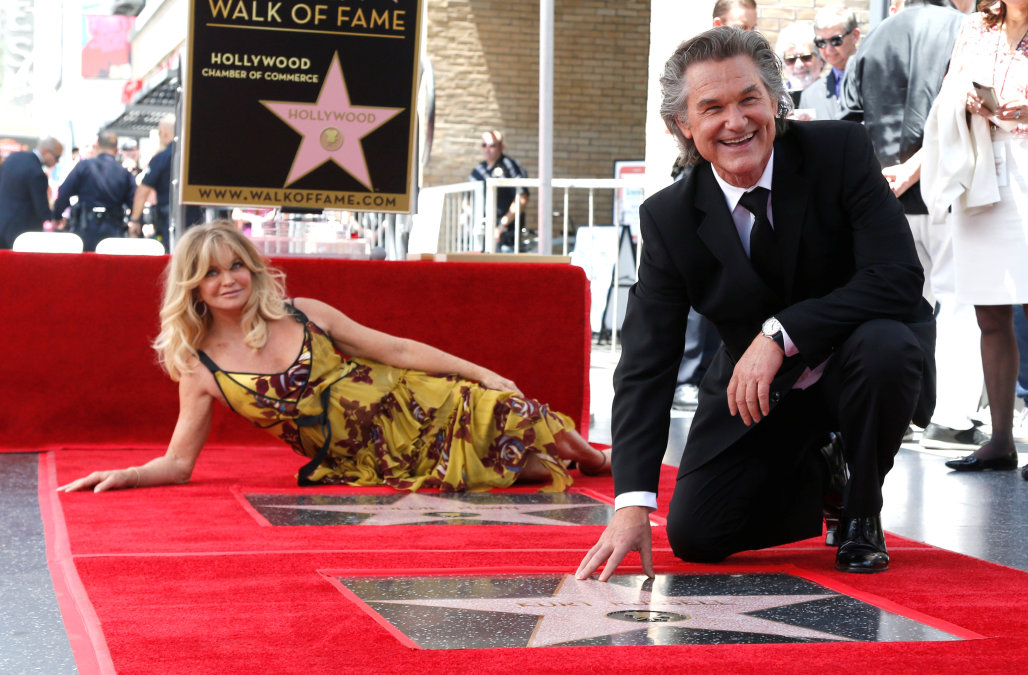 ¡Walk of fame es la calle más turística de California! Está localizada en Hollywood Blvd street donde se encuentran las placas de las estrellas de los artistas más grandes de Hollywood. En esta calle no solo usted va a ver las placas de las estrellas, pero aquí también usted encontrará "The Chinese Theater" la cual es el teatro más conocido en Hollywood por sus grandes estrenos de películas y por sus visitas de los artistas. ¡Definitivamente, usted puede pasar una tarde agradable caminando por Walk of Fame mientras visitas los lugares más populares sin ningún costo!
Griffith Observatory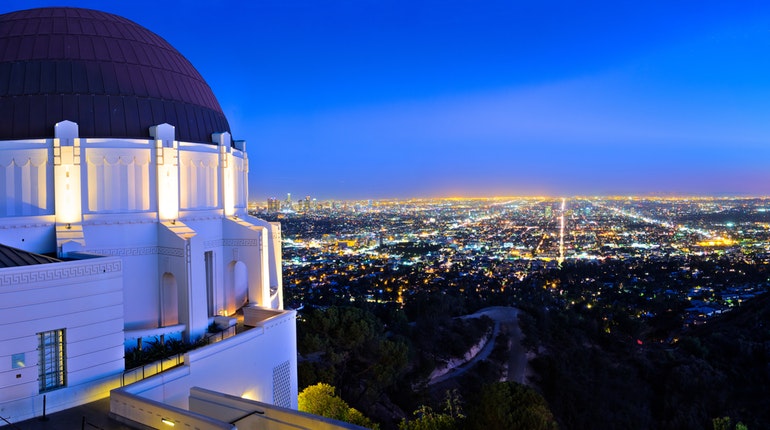 El famoso Griffith Observatory, es uno de los lugares turísticos más conocido. Este observatorio queda en la cima de una montaña la cual le dará la mejor vista de California especialmente al atardecer cuando cae el sol. ¡Puede recorrer el observatorio por dentro, donde encontrarás exhibiciones sobre los planetas y las estrellas sin ningún costo! El observatorio a la vez ofrece específicos espectáculos donde explican los detalles de las estrellas por un costo, pero usted podrá darle el recorrido al observatorio tranquilamente sin un costo.
Runyon Canyon

Runyon Canyon es el mejor lugar para hacer una caminata la cual usted podrá tomarla como un ejercicio y a la vez, tener la mejor vista de California al llegar a la cima de la montaña. Esta caminata tiene dos formas para llegar a la cima. La primera forma es seguir el camino por el pavimento la cual es la ruta más fácil y la segunda es seguir la caminata por la montaña la cual es más difícil ya que requiere más ejercicio para escalar. El recorrido de Runyon Canyon se demora aproximadamente 1 hora para completar la ruta. ¡Este recorrido es la forma perfecta para incluir una hora de ejercicio y al mismo tiempo tener una vista increíble por gratis!
Santa Monica & Venice Beach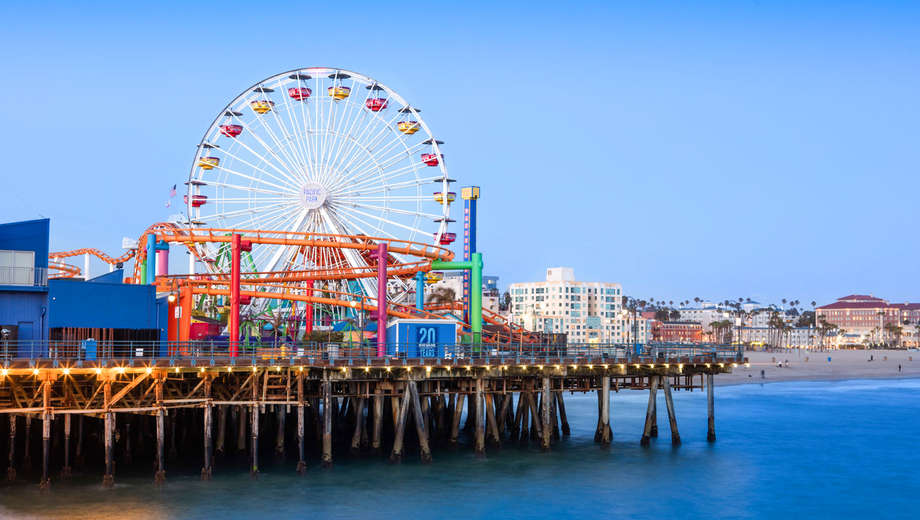 Estas dos playas son las más conocidas por la cantidad de entretenimiento que se encuentra en ellas. El muelle de Santa Monica es muy popular por su feria y atracciones. La entrada del muelle es completamente gratis y usted se dará cuenta lo entretenido(a) que va a estar al caminar en el muelle.  Venice Beach, al igual que Santa Monica, la playa contiene mucho entretenimiento donde la mayoría de personas con talento que van específicamente a cantar, bailar y hasta dibujar. ¡Esta playa es perfecta para pasar una tarde agradable y ver mucho entretenimiento gratis!.
Social Media: Le gustaria viajar pero tiene poca plata y poco tiempo? Averigua donde podrías viajar bastante con poco gasto y por poco tiempo siguiendo nuestras redes sociales @ConestiloTv #ConestiloTV #Telemundo43 #Entretenimento #entertainment #art #arte #artist #artista #Lifestyle #estilodevida #travel #viajar
Would You Like to Travel for a Lower Cost? – California
The hardest part about planning a trip, is figuring out your budget and the time to travel. If you would like to travel soon with a low budget and for a short time, believe it or not, California is the best place to go visit!
Walk of Fame

Walk of fame is the most tourist street in California! Walk of fame is located in Hollywood Blvd Street where you will find the award stars on the ground from the biggest artists from Hollywood. This is not the only thing you will find in this street. You will also find "The Chinese Theater" which is the most popular theater in Hollywood where all the movies does its' premiers. You will definitely have a wonderful walk at the Walk of Fame while you visit the most popular places without a cost.
Griffith Observatory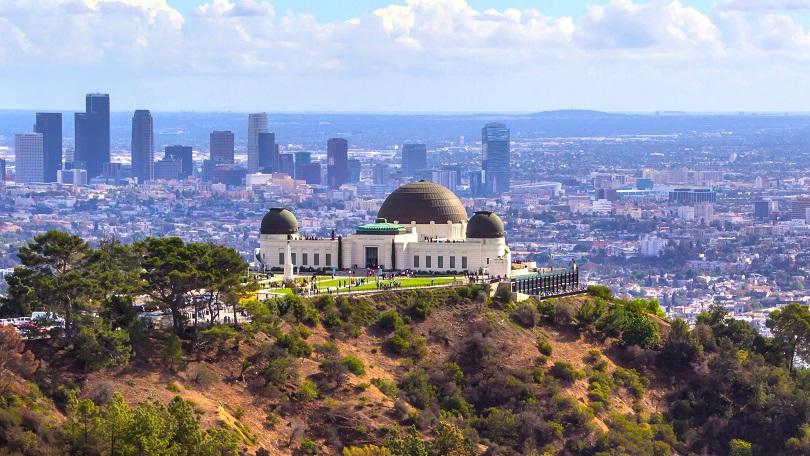 The famous Griffith Observatory is one of the most known touristic places. This observatory is located on a mountain where you will have the best view of California, especially during the sunset. You can walk around the inside of the observatory where you will find exhibitions about the planets and the stars for free! At the same time, the observatory offer specific shows about the planet and the stars for a certain price, but you will be able to walk most of the observatory and see most of the exhibitions for free.
Runyon Canyon

Runyon Canyon is the best hike you can do where you can get your exercise done at the same time have one of the best views of California once you get to the top of the mountain. This hike has two ways to get to the top. The first route is the easiest route where you just walk on the pavement and the second route is the hardest one due to the fact that requires intense energy to hike a steeper mountain. This hike takes about 1 hour to complete. This hike is the perfect walk you can do to get you exercise in while observing the best view without any cost!
Santa Monica & Venice Beach

These two beaches are the most popular beaches due to the amount of entertainment you find in them. Santa Monica Pier is very popular for its fair and the rides. The entrance of the pier is absolutely free and once you walk around, you will find how entertained you are! Venice Beach, is also very entertaining due to all the talented people who specifically go there to show off their talents such as dance, sing and draw. This beach is perfect to have a fun afternoon and be entertained for free!
Social media: Would you like to travel but you have a low budget and not enough time? Find out where you can travel a lot for a low cost by following our social media @ConestiloTv #ConestiloTV #Telemundo43 #Entretenimento #entertainment #art #arte #artist #artista #Lifestyle #estilodevida #travel #viajar