Is it the Faena Hotel or Faena Residences? Well, how about both actually.
When the Faena Hotel Miami Beach opened at the former Saxony Hotel, located at 3201 Collins Ave., it stood out even amid the competitive Miami real estate – but wait, I thought it was a hotel? (you might ask). Well, it was clear soon after doors opened that this location was much more than just another resort property – it was built to make headlines in the real-estate and travel industries.
The district doesn't just cater to hotel guests, the hotel's top two floors are beachfront, penthouses for live-in residents and beside the Faena Hotel stands the Faena House—arguably one of the most beautiful buildings in Miami.
Miamians and travelers can plan a staycation at the hotel, but they might just end up scheduling a permanent stay if they get really comfortable, which won't be too hard with all of the added ulra-lux amenities and perks.
Discover you options below whether you want to live the lavish Miami Beach lifestyle or you just want a taste of it:
THE FAENA HOTEL
The hotel once bore the name the Saxony which was built in 1947, but rose to prominence in the '50s and '60s becoming famous for being such a star-studded and alluring spot. Today, the Faena Hotel has 169 plush rooms and suites with reminders to Miami's Art Deco past. Faena's unique design language throughout the hotel was imagined by partner and film director, Baz Luhrmann and wife, Academy Award-winning costume designer Catherine Martin.
Along with the hotel's art centric core, one can enjoy a theater for live shows or transition to a fitness center, the Tierra Sana spa, an outdoor pool with pool bar, and several restaurants — each with an acclaimed chef at the helm of course.
So, how can it get better than that? Well let's not forget the amenity program also has a Faena Butler for every floor,a a Childrens Club and a lushly landscaped grounds, pool and plunge baths for once you step outside.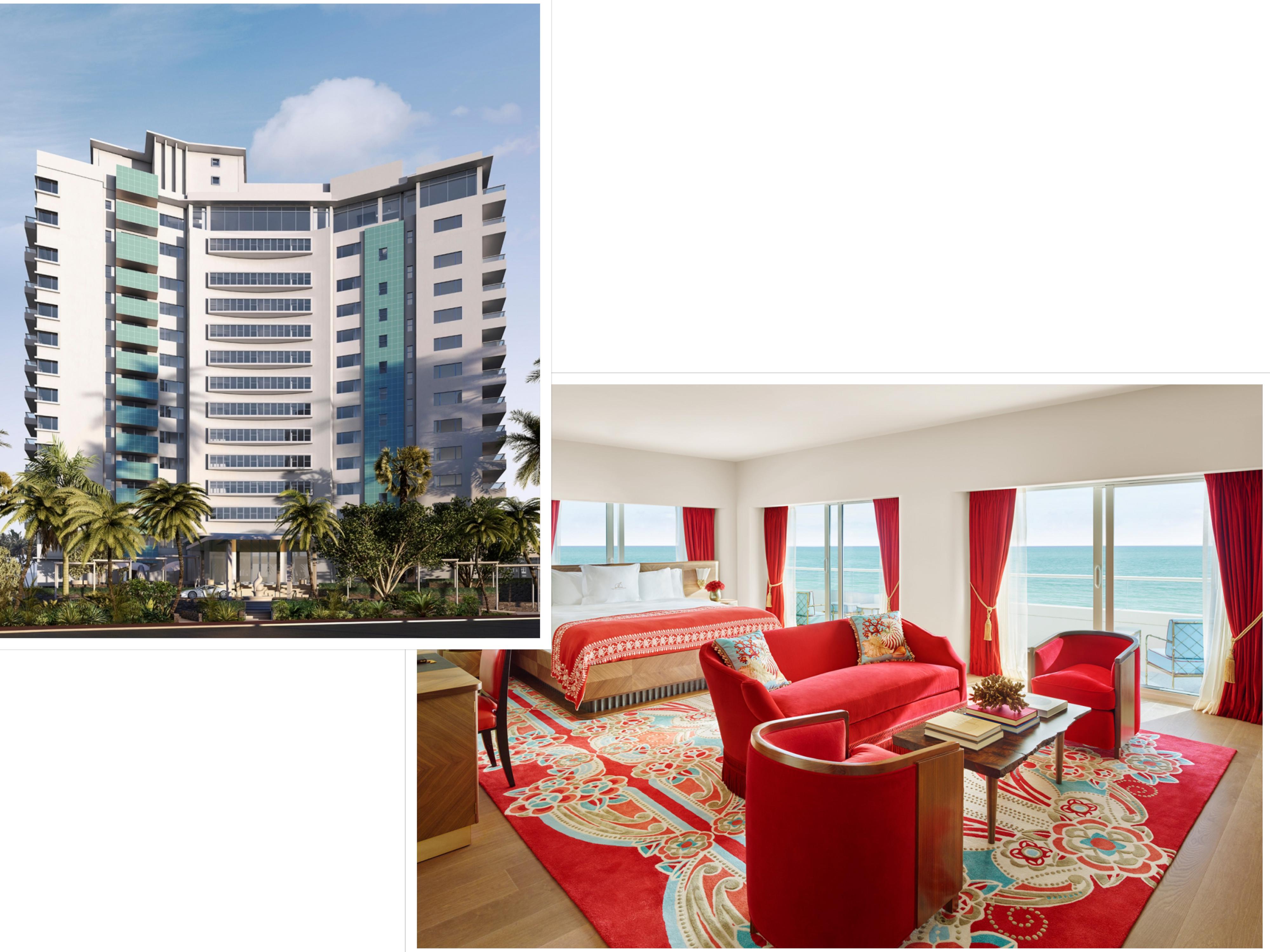 THE RESIDENCES AT FAENA HOTEL
The Residences at the Faena Hotel offer 13 one-of-a-kind fully furnished penthouse residences located on the top two floors featuring 360-degree panoramas views of the ocean, and Miami skyline. With interiors sleek and impeccably detailed, it's only right they also give tests the ability have feature appliances selected or custom-designed.
However, nothing can substitute the thoughtfully curated amenities, paired with genuine, graceful, and attentive service that each resident will get as well as the hotel guests – its apart of the Faena culture.
THE FAENA HOUSE
The architecturally admired Faena House was designed by Foster + Partners. This 18-story, 41-apartment high rise blends a balance of indoor and outdoor home experience with extensive wrap-around terraces. The first two floors of the building come equips with its own pool, fitness center and spa.
According to Miami Herald, the mother of all penthouses at the Faena House has even sold. At the tip of the iceberg – the top penthouse of the building has sold for $60 million – although, a more modest 1,300-square-foot apartment can be had for a lower price of $2.5 million.
If it's tough decision for those of the rich and high-life, no need to freight because one thing is for sure, whatever building you choose you'll be getting more than just another condominium building – you'll be getting a resort lifestyle.