El circo es un gran entretenimiento, hasta que sale el payaso. ¡Los que tienen miedo a los payasos tengan cuidado!
Insider Monkey nos dio algunos de los mejores circos para visitar alrededor del mundo. Aquí están los cinco primeros resultados.
Circo del Pantano
Los talentosos acróbatas se fundaron en Sheffield en 1986 y han sido uno de los circos más famosos desde entonces. Algunos de sus talentos incluyen los mejores artistas de trapecio en Inglaterra junto a andadores de zancos, artistas de mímica, unicyclers y más. No son sólo los acróbatas de talento que traen toda la atención, es la ganancia de Swamp Circus. Su ganancia es donada a caridad para promover la conciencia de salud entre los jóvenes.
Flying Fruit Circus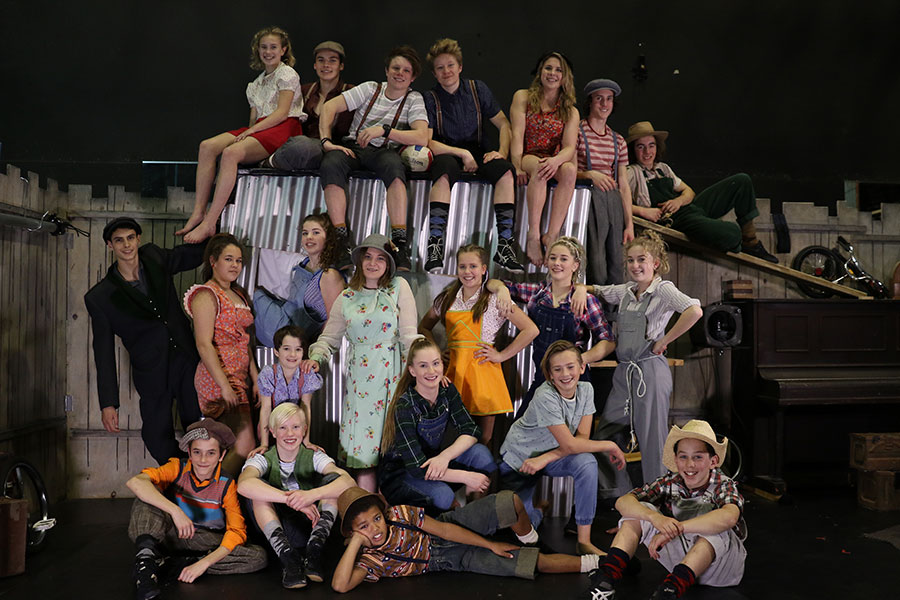 Este circo lleno de diversión basado en Australia es único en su propia manera porque demuestran a sus ejecutantes talentosos, los niños. El premiado circo de artes escénicas enseña a los niños habilidades acrobáticas para que puedan aprender a ser parte del espectáculo. El circo hace varios tours, y es en el único circo de Australia!
Circo Vargas
Este circo fue fundado en los años 60 por Clifford Vargas. Su atención se centra en los trajes tradicionales y los actos vintage. Son bien conocidos en toda la costa oeste de los Estados Unidos, ya que principalmente hacen sus excursiones allí. La familia Tabares se hizo cargo de este circo en 2005, pero todavía han mantenido este circo como una de las mejores visitas de entretenimiento!
Los 7 Dedos
Como uno de los circos más nuevos en la lista, el grupo creativo de artistas talentosos se fundó en Montreal en 2002. Primero comenzó a mostrar su talento localmente, pero rápidamente ganó popularidad. Su talento incluye teatro, música, artes visuales y danza. Los 7 dedos han estado haciendo actuaciones para ceremonias olímpicas e incluso la Reina en algunos eventos.
El primer puesto del mejor circo de la lista va a Cirque Du Soleil. Es el circo más famoso y es famoso en todo el mundo. Los actos de circo se basan en varios principios, incluyendo la danza, la acrobacia, los mundos imaginarios y más. La marca reconocible ha crecido tanto que toma la delantera sobre los demás.
The Best Circuses around the World
The circus is great entertainment, until the clown comes out. Those with fear of clowns beware!
Insider Monkey gave us some of the best circuses to visit around the world. Here are the top five results.
Swamp Circus

The talented acrobats were founded in Sheffield in 1986 and has been one of the most famous circuses ever since. Some of their talent include top trapeze artists in England along with stilt walkers, mime artists, unicyclers and more. It isn't only the talented acrobats that bring in all of the attention, it is Swamp Circus earnings. Their earnings actually go to charity to promote health awareness among the youth.
Flying Fruit Circus
This fun filled circus based in Australia is unique in its own way because they embrace their talented child performers. The award winning performance arts circus teaches children acrobatic skills so that they can learn to be a part of the show. The circus does tour, and it is actually Australia's only circus!
Circus Vargas
This circus was founded in the 1960's by Clifford Vargas. Their focus is on traditional costumes and vintage acts. They're well known throughout the west coast of the United States since they mainly do their tours there. The Tabares family took over this circus in 2005 but they have still maintained this circus as one of the top entertainment visits!
The 7 Fingers
As one of the newer circuses on the list, the creative group of talented performers were founded in Montreal in 2002. They first started to show off their talent locally but it quickly gained popularity. Their unique intake on circus acts include theatre, music, visual arts and dance. The 7 Fingers have been doing performances for Olympic ceremonies and even the Queen in Royal events.
The top of the top circuses to go to goes to Cirque Du Soleil. It is the most renowned circus and is famous around the world. The circus acts are based on several principles, including dance, acrobatics, imaginary worlds and more. The recognizable brand has grown so much that it takes the lead over the others.