Microblading es la nueva técnica de tatuaje semi-permanente que llena tus cejas, eliminando lápices o geles de cejas. Así como leyó, esto es sólo semi-permanente. Antes de dar un paso en microblading, hay algunas cosas que usted debe considerar. Además, esto es practiamente un tatuaje en la cara asi que es mejor tomar sus decisiones sabiamente.
Los tatuajes cosméticos son más superficiales en la piel, de acuerdo a Kira Tal, la dueña de Tal Brows. Tal le explicó al Huffington Post que las tintas pierden su color más fácil ya que su sistema inmunológico tiende a digerir la tinta y empujar el pigmento.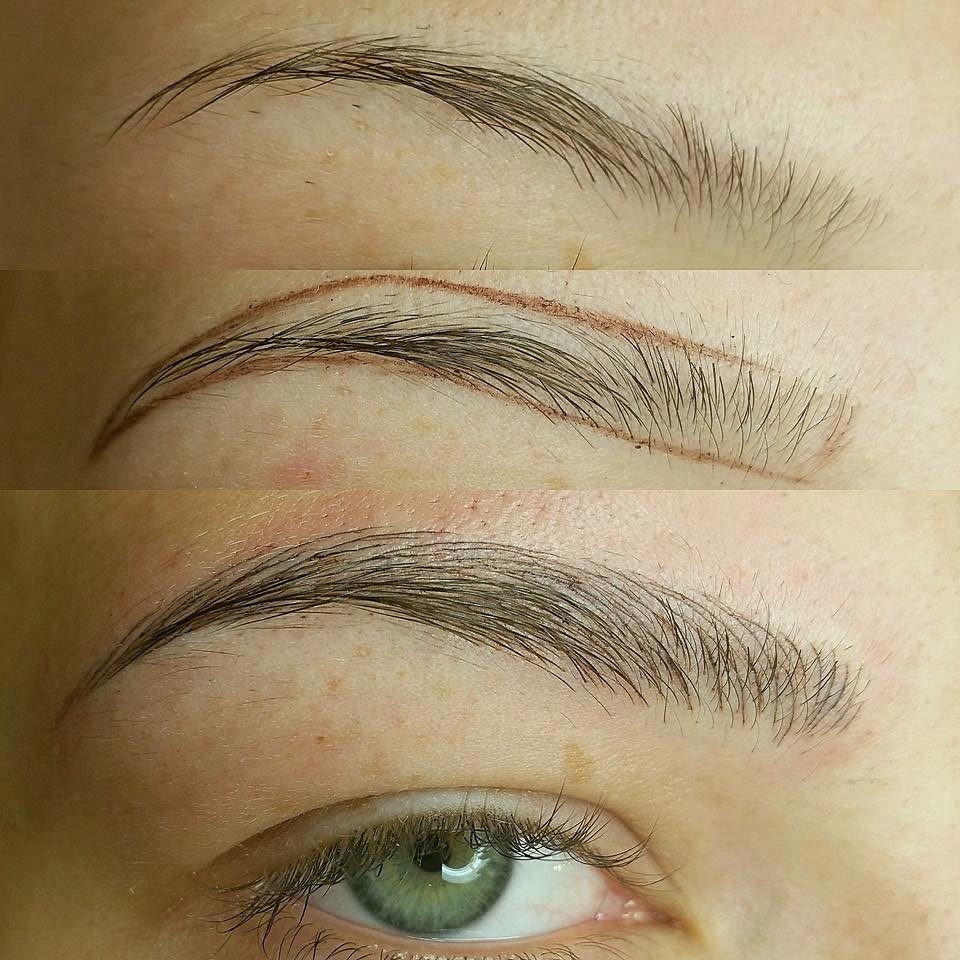 Así que con el tiempo, la tinta se desvanecerá. Los tatuajes cosméticos pueden durar de uno a tres años, dependiendo de la persona. Esto significa que usted necesitará algunos retoques más adelante. Por lo general, las personas requieren alrededor de dos sesiones para obtener su ceja ideal. Tal explicó que dependiendo de su tipo de piel, puede necesitar más de dos sesiones. Las personas con piel muy grasosa no conservan la tinta muy bien.
Las sesiones tardan más de una hora. Dibujar la forma de la ceja es la parte más importante de la sesión. Después de su sesión, necesitará usar crema antibiótica. El procedimiento puede doler pero un agente adormecedor se puede utilizar para experimentar menos dolor. La mejor parte acerca de microblading es que si termina y no le quedo como quería, no es permanente. Tienes que tener en cuenta que tus cejas no saldrán idénticas. Acuérdese que su cara no es perfectamente simétrica, así que las cejas tampoco.
Ahora piensa muy bien, esta técnica de cejas es para ti o no ?
What You Should Know about Microblading
Microblading is the new semi-permanent tattooing technique that fills in your eyebrows, eliminating brow pencils or gels. Just as you read however, this is only semi-permanent. Before taking a step into microblading, there are a few things you should consider. Besides, this is pretty much a face tattoo so make your decisions wisely.
Cosmetic tattooing is more superficial to the skin, according to Kira Tal, the owner to Tal Brows. Tal explained to the Huffington Post that the inks break down easier since your immune system tends to digest the ink and push the pigment out. So over time, the ink will fade. Cosmetic tattoos can last anywhere from one to three years, depending on the person. This means, that you will require some touch ups later on.
Usually people require about two sessions to get their ideal brow look. Tal explained that depending on your skin type, you may need more than two sessions. People with very oily skin don't retain the ink as well.
The sessions take more than an hour. Drawing the shape of the brow is the most important part of the session. After your session, you will need to use antibiotic cream. The procedure may hurt but a numbing agent can be used to experience less pain. The best part about microblading is that if it ends up not looking quite like you wanted, it is not permanent. You have to keep in mind though that your brows will not be exactly the same. Just was your face is not perfectly symmetrical, neither are brows.
Now think, is this brow technique for you?