Lacoste has channelled the inner alter ego of rock star Bruno Mars, a figure named Ricky Regal, in its latest collaboration, revealed this weekend in Los Angeles.
Entitled Lacoste x Ricky Regal, and marking Mars' debut in fashion, the collection will launch worldwide March 5 across a global network of 18 exclusive retailers and, three days later, at selected Lacoste boutiques and Lacoste.com.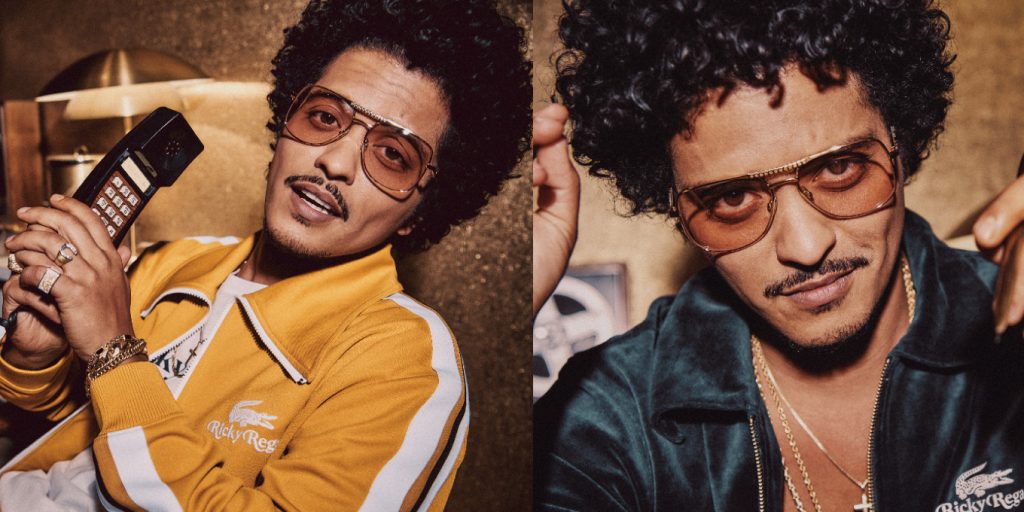 The first linkup began in Los Angeles, when Mars met Louise Trotter, Lacoste's creative director, two years ago. LA is where Lacoste will debut in a new Lacoste store, on Melrose Avenue in West Hollywood, which is expected to be a one-year-long pop-up, and where shopping will be on an appointments-only basis.
The design result is a high graphic collection of about 25 pieces, blending Mars' passion for flamboyant styles with his appreciation of Lacoste's key emblem, the crocodile. It marks only the second time Lacoste has used a non-athlete in a partnership, and comes two years after a tennis clothing collab with rapper Tyler the Creator.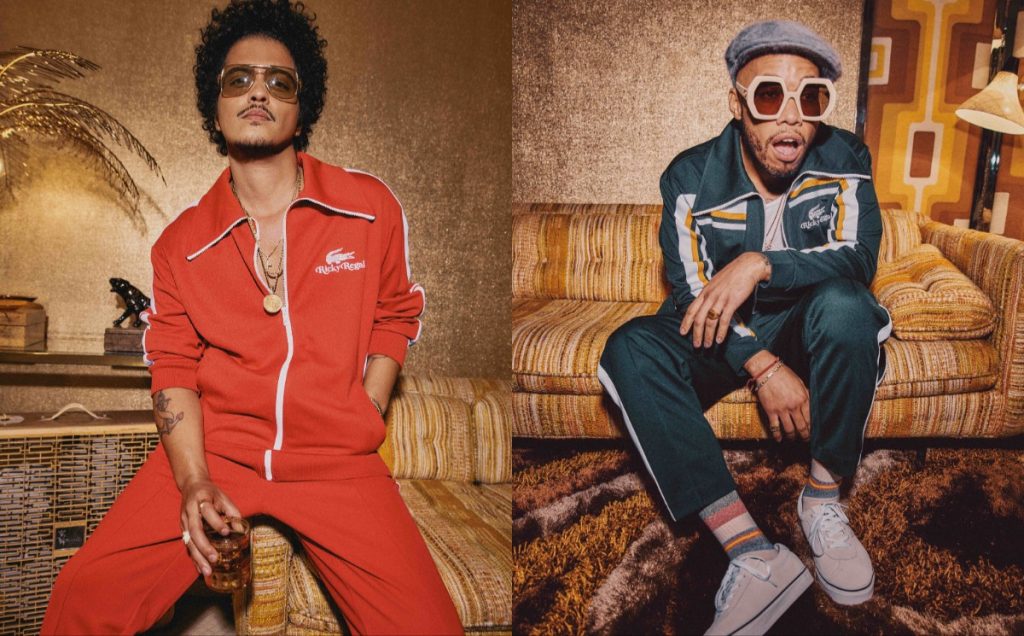 Backed up by a campaign that features Bruno Mars alongside friend, singer and Silk Sonic bandmate Anderson Paak. The images show Mars and Paak in bright-hued tracksuits featuring a new logo – the crocodile over Ricky Regal. Photographed by Harper Smith, the duo drink whiskey and eat granola in a retro hotel bedroom, capturing Mars' modern-day rat-pack irreverent style.
The collection offers a full range of ready-to-wear clothing, footwear and accessories for men and women. Fluid shirts, tie-dye tops, shorts, polo shirts, T-shirts, pants and even an iconic pair of aviator sunglasses. Priced to avoid too much pain at the cash register at between £20 and £180.