La gente caminando en las playas de las Filipinas realmente demostraron lo poco que sabemos sobre el océano la semana pasada, después de encontrar un pez inusual en la orilla del mar.
El Servicio Nacional de los Océanos afirma que más del 70 por ciento de la superficie de la Tierra está cubierta por los océanos, pero sólo hemos explorado menos del cinco por ciento de ella! Parte de esa vida desconocida es este oarfish o serpiente del mar descubierto por los playeros de las Filipinas. Los pescadores estaban en Carmen, Agusan Del Norte, Filipinas, cuando el primero fue capturado en esa semana. Eso hace que el oarfish sacado del mar por la gente en la playa el segundo conocido a este mes.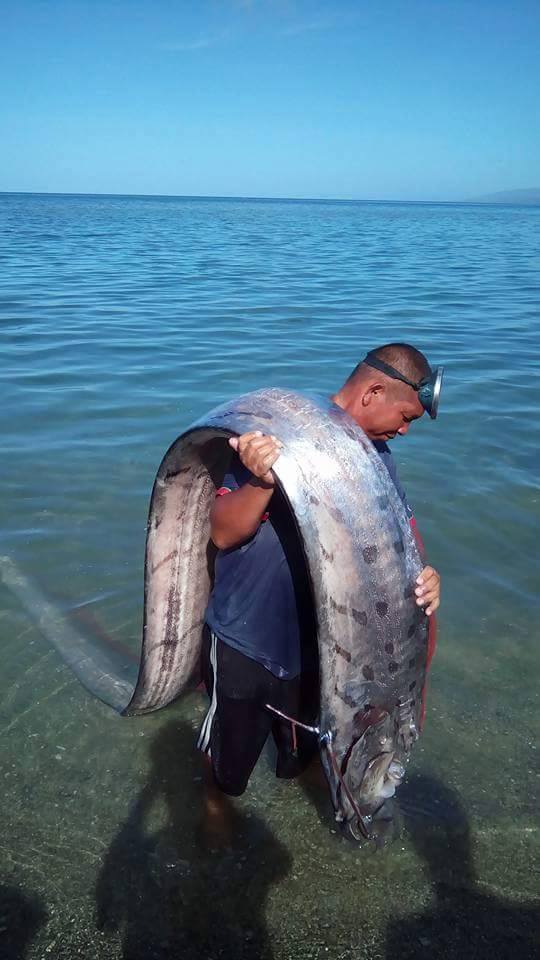 El pez gigante fue visto por primera vez en 1772 alrededor de aguas poco profundas, en zonas tropicales. Se han visto generalmente dos o tres dentro de aproximadamente el mismo período de tiempo. Los científicos no han descubierto por qué, pero han sugerido que las especies de aguas profundas a veces son empujadas a tierra por fuertes corrientes.
La mayoría de los oarfish se encuentran muertos. Se desconoce si el pez sigue una necesidad biológica de buscar la superficie cuando se están muriendo o si algo más ha causado su muerte. Estos oarfish tienen son más de 30 pies de largo y se cree que predicen terremotos por los japoneses. Los japoneses los conocen como el "Mensajero del Palacio de Dios del Mar".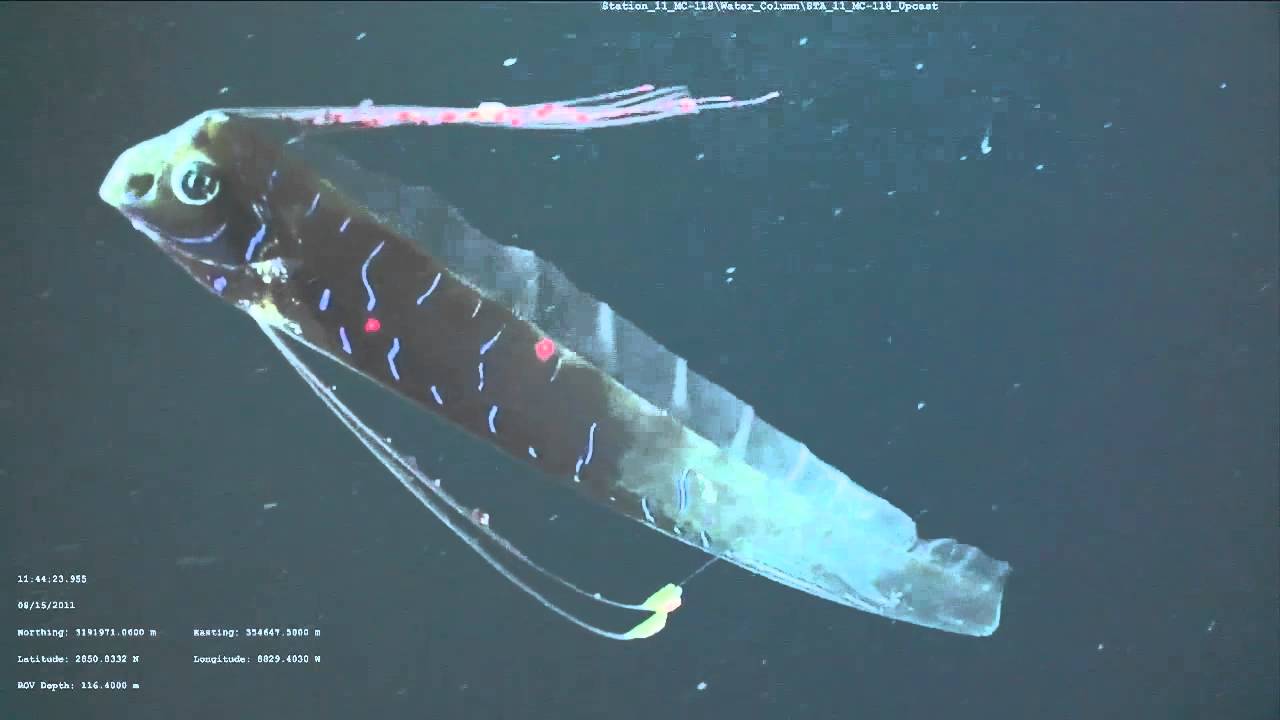 Los pescadores suelen lanzar las especies muertas de nuevo en el océano, ya que son incapaces de vender la carne pegajosa y flácida en el mercado. Dado que la mayoría de los oarfish que se encuentran son muertos, deja poco espacio para aprender sobre ellos.
Imagínense cuántas más especies viven bajo el mar que no conocemos. Todavía tenemos ese 95 por ciento para explorar!
The Sea Serpent
Beachgoers in the Philippines really proved how little we know about the ocean this past week, after pulling a deceased oarfish from the sea.
The National Ocean Service states that more than 70 percent of Earth's surface is covered by oceans but we have only explored less than five percent of it! Part of that undiscovered life is this oarfish or sea serpent found by the beachgoers in the Philippines. The fishermen were in Carmen, Agusan Del Norte, Philippines, when the first one was caught earlier that week. That makes the oarfish pulled from the sea by the beachgoers the second one known to this month.
The Giant oarfish was first seen in 1772 around tropical shallows and have been usually seen two or three within around the same period of time. Scientists haven't discovered why but they have suggested that the deep sea species are sometimes pushed ashore by strong currents.
Most of the oarfish are found dead. It is unknown if the oarfish follow a biological necessity to seek the surface as they are dying or if something else has caused its death. These oarfish are over 30 feet long and are believed to predict earthquakes by the Japanese. The Japanese know them as the "Messenger from the Sea God's Palace."
Fishermen usually throw the dead species back in the ocean because they are unable to sell the flabby gooey meat at the market. Since most of the oarfish that are found are deceased, it leaves little room for learning about them.
Imagine how many more species live under sea that we don't know about. We still have that 95 percent left to explore!