Coastal Scents vende varios productos de belleza y brochas de maquillaje. Esta tienda a través del internet vende maquillaje en grandes cantidades llamadas "palette" desde 88 a 120 colores. Hay diferente estilos de "palettes" para cada persona.
Su éxito de ventas es el "palette" de 88 colores que tiene una mezcla de sombras de colores brillantes a sombras de colores oscuros. Más de 750 clientes han criticado el "palette" en la pagina y han votado a este producto como maquillaje de cinco estrellas. El "palette" de colores "tibios" es el segundo "palette" mas vendido, que consiste de 120 colores por sólo $11.99 cada uno. También se puede encontrar colores más brillantes o colores matte por casi el mismo precio.
El "palette" más caro contiene 252 colores y vale $24.95, lo cual no es malo teniendo en cuenta la variedad de colores que está recibiendo. La calidad de maquillaje es muy buena y no se desgasta con facilidad, siempre ayuda cuando uno se aplica un primer de calidad.
Coastal Scents no prueba sus productos en animales e incluso apoya a los proveedores que también rechazan las pruebas de maquillaje en animales. La compañía fue fundada en el 2005 y recibe buenas críticas tanto en Amazon como en su propia pagina.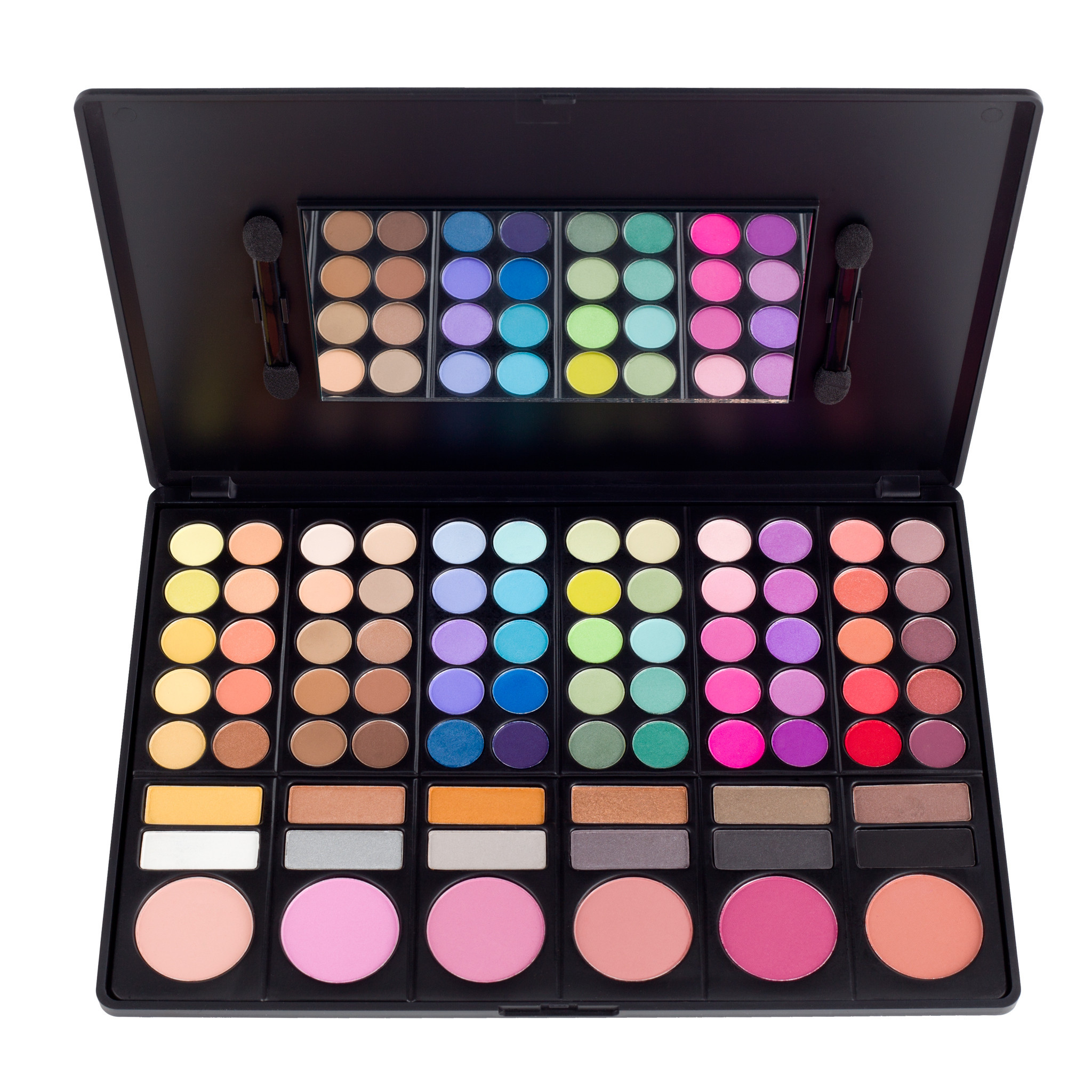 Coastal Scents with over 88 Color Makeup Palette
Coastal Scents sells various beauty products and brushes. This online makeup store sells large palettes of anywhere from 88 to 120 colors. There are different style palettes for each person's choice.
Their best seller is the 88-color palette, considering that it has a mix of bright to dark color eye shadow. Over 750 customers have reviewed the palette on the site and have voted this product as five stars. The warm palette is their second best seller, which consists 120 colors for only $11.99 each. One can also find shimmery or all matte palettes for about the same price. There are various palettes to fit one's style, matte or not.
The most expensive palette contains 252 colors for $24.95, which is not bad considering the variety of colors you are getting. The quality of the makeup is great and does not rub off easily and looks best when a quality eye primer is applied.
Coastal Scents does not test their products on animals and even support suppliers that also reject animal testing. The company has been around since 2005 and receives great customer reviews on Amazon and their own site.